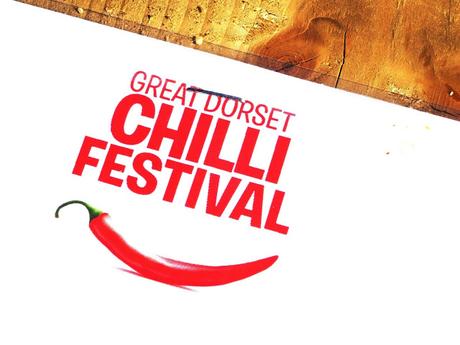 The Great Dorset Chilli Festival
This weekend my Dad and I went to a Chilli Festival in Wimborne St Giles, in Dorset. I have never been to any sort of food festival before but I really enjoyed this, and I'm not even a huge lover of chilli's - I'm more on the mild to medium chilli vibe.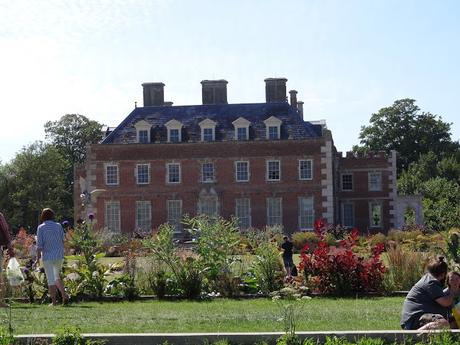 St Giles House and grounds
This was the
5th Chilli Festival
held at St Giles' House and grounds and what a wonderful venue, with over 50 different food/market stalls, full of different chilli sauces and dips to try before you buy, along with cheese, chocolate, ice cream, cider and many other stalls. There was a lot of variety considering it was a chilli festival - there was definitely something for everyone, no matter how much (or little) spice you wanted.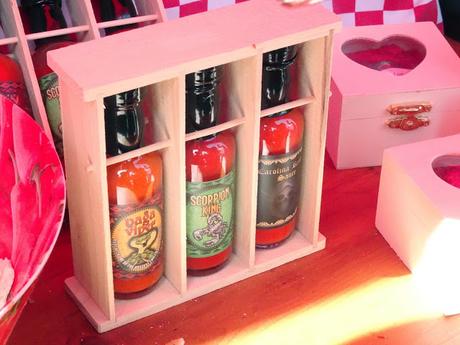 A selection of some chilli sauces from one of the stalls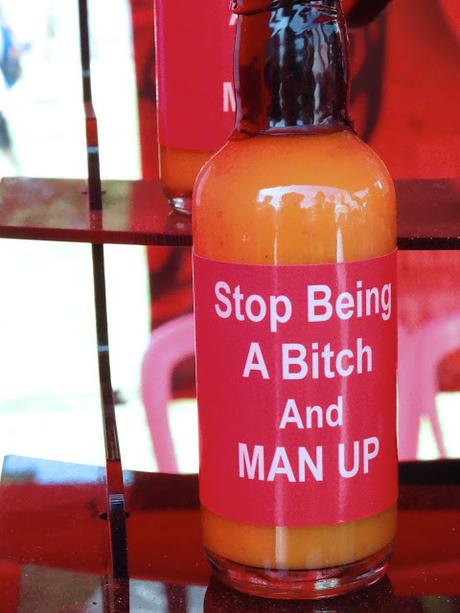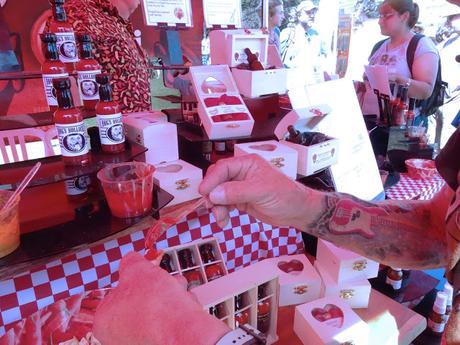 You could buy plants too so we decided to buy a chilli plant called a 'stumpy, which is a dwarf chilli which has around 20,000 Scoville units - meaning that they are classed as a medium heat chilli, perfect for cooking with. I loved how cute they looked, obviously meaning they would not blow my head off if I ate one...right? 
Stumpy Dwarf Chilli Plant
We noticed a cider tent so headed straight there, when we noticed they also did a chilli cider my Dad was set on getting one. He bought the chilli cider which came complete with a chilli. I tried a bit of the chilli and ginger cider, which was refreshing but you still got a bit of a kick. However I settled on a pint of medium cold cider as I'm not a great lover of ginger.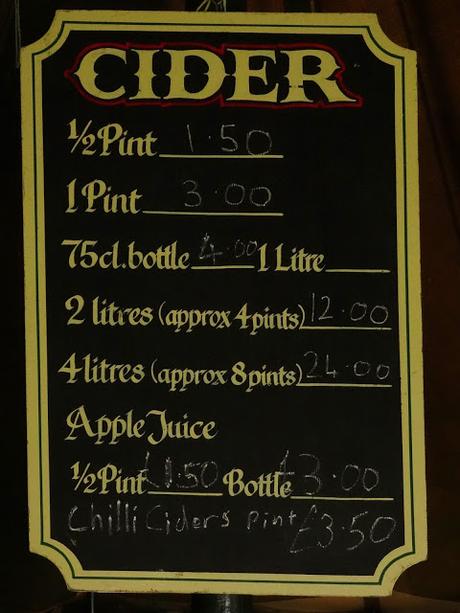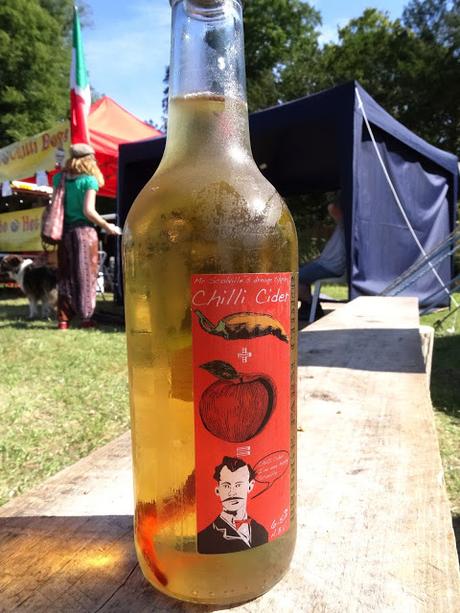 Chilli Cider - Bridge Farm Cider
I came over all brave and decided to try the chilli cider, and was pleasantly surprised! It was smooth to the taste but had a kick to it whenever I breathed in for around 10 minutes afterwards. My Dad loved this, he even ate the chilli when he had finished the bottle!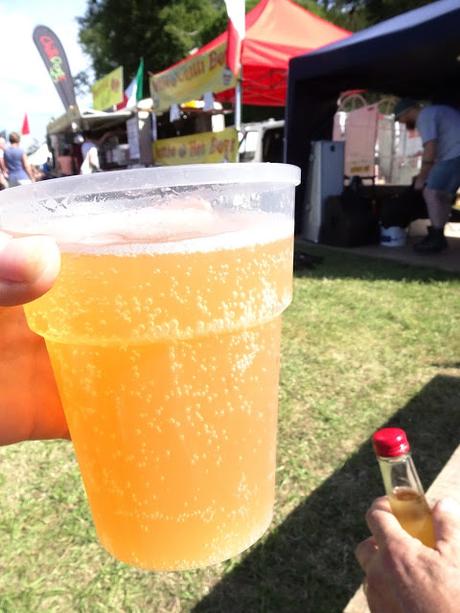 \
All these ciders were brewed at
Bridge Farm in Dorset
, and they were well worth a go. Very refreshing but it was great to try something a bit different.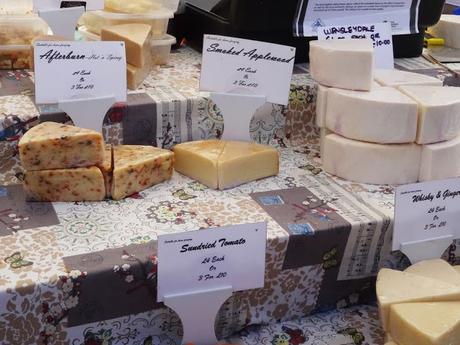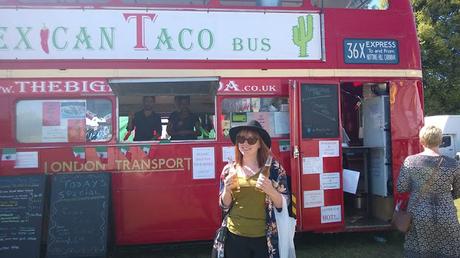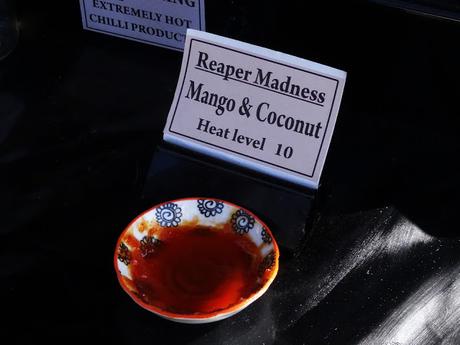 This was the chilli sauce that was so hot that it blew my Dad's face off, but he then proceeded to buy a bottle of it! That man is so hardcore it's ridiculous.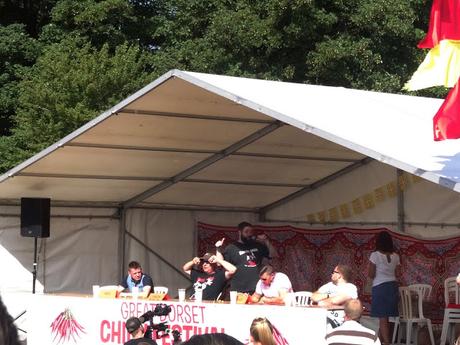 The last event of the day was a chilli eating contest, which was just amazing, how these guys did it is beyond me! One bite of a Jalapeño and I'm not let alone a chilli that is 100X the heat!The final chilli they ate was a Dorset Naga which has a 923,000 rating on the Scoville rating, to put that into perspective a jalapeño is 2,500 - 5,000 Scoville.Damn that's hot!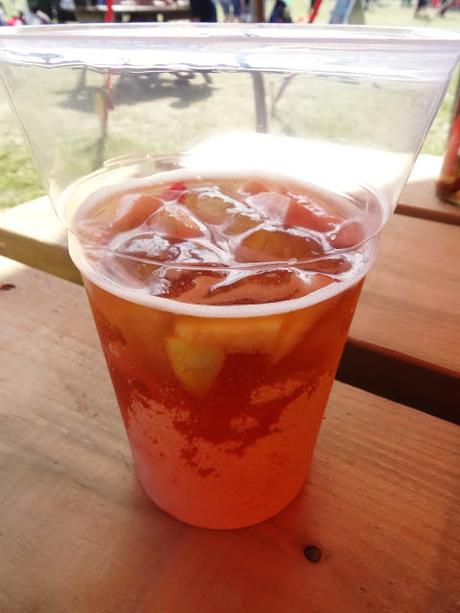 Finally I finished off the day with a Pimms, you can't go wrong. Have you ever been to any food or drink festivals that you would recommend? x