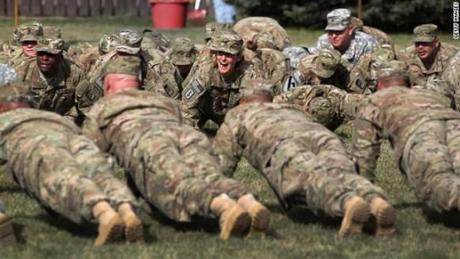 Here's another example of the mess caused by too much sugar and processed carbs:
The number of army soldiers failing the "tape test" for being overweight is exploding. It's up more than tenfold since 2008. Failing the test even once can halt promotions for years.
The solution for more and more soldiers? Liposuction.
RCD: Bulky Troops Turn to Liposuction to Pass Fat Test
These guys don't need liposuction. They need better advice. And better food.
PS
This story was emailed to me by Dan F, who also told me this:
BTW, I'm now 175lbs down with 100 to go since going totally LCHF Aug. 1 2012.  Thanks again for all YOUR inspiration!