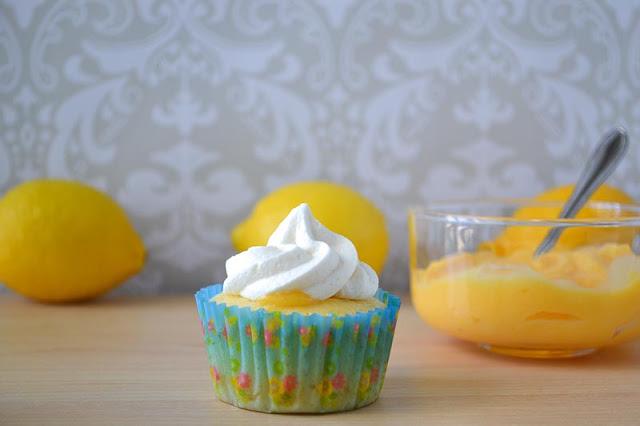 I love spring! You know why I love spring? Because it means winter is finally over and summer is coming, and the threat of a unexpected snow storm is finally dissipating with the warmer breeze.  You know the weather is changing when your little city you live in starts teeming with life again, people are out of hibernation and they are working in their gardens, kids are playing outside and people are out walking their dogs and riding bikes.  It felt like a ghost town in the winter time and I'm just so happy to finally be able to enjoy the warm weather again and go out and hike and just soak up some much needed vitamin D.  Of course for this ginger kid that means with plenty of SPF applied.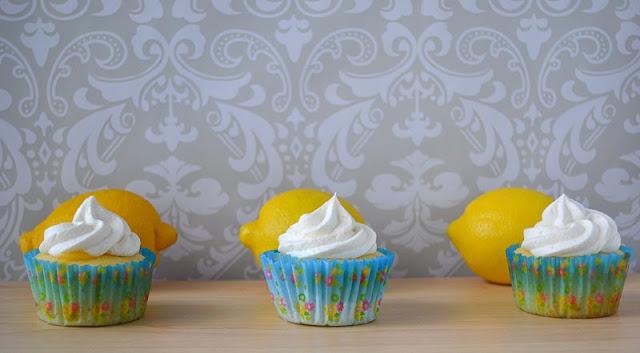 In honor of spring finally arriving in Northern Japan I wanted to make something light, bright and a little tart. These Lemon Cupcakes do the trick, especially the tart lemon curd filling that are added to the inside of each cupcake. I made sure to reduce the sugar in the cupcake, only because the frosting is sweet and makes up for the not very sweet cake.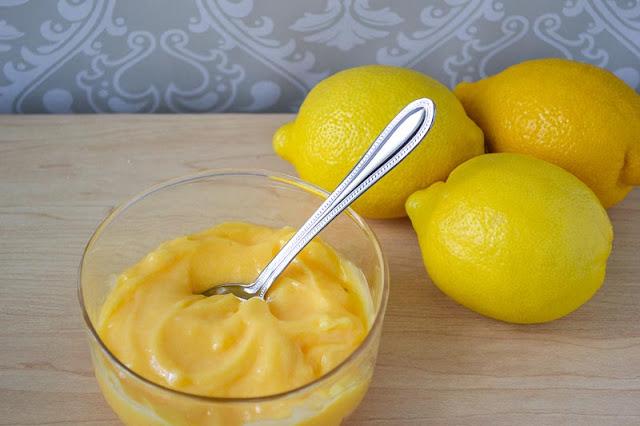 The Lemon curd was amazing, easy and quick to make and gave the filling a nice tart flavor. The buttercream was a simple frosting with added lemon juice of course.  Now I love stuff a little bit more sour and some people at work really enjoyed the tartness while others made a tiny pucker face, so if you want to dial back on the lemon juice just make sure when making the lemon curd that you add less lemon juice. I used 2/3 cup but you can always reduce the amount to 1/2 or even 1/3 cup to not make the filling so sour.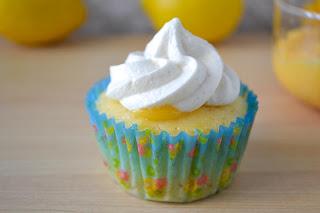 Lemon Cupcakes w/Lemon Curd Filling and Lemon ButtercreamAdapted from Tide and Thyme 
Yields: 28 Cupcakes
Ingredients
3 cups cake flour1 tablespoons baking powder1/2 teaspoon salt16 tablespoons butter, at room temp1 lemon zested1 1/2 cups sugar (mine were not very sweet, if you like a sweeter cupcake add another 1/4 or 1/2 cup of sugar)5 eggs1 1/4 cup milk 2 tablespoons lemon juice
Directions
- Preheat the oven to 350 degrees and line 2 cupcake pans with paper liners, set aside.- In a small bowl whisk together the flour, baking powder and salt- In the electric mixer beat the butter and zest together on medium high speed for about 3 minutes  until light and fluffy- Add the sugar to the butter mixture about 1/4 cup at a time, beating until combined- Beat in the eggs into the butter mixture one at a time until incorporated- Alternate the flour mix and milk into the butter mixture until fully combined, lastly add in your lemon juice and mix on low speed for 30 seconds. - Fill the cupcake liners 2/3 full and bake for 15 minutes or until a toothpick inserted in the middle comes out clean. - Cool on a wire rack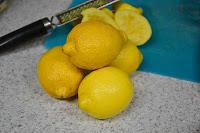 Lemon Curd Filling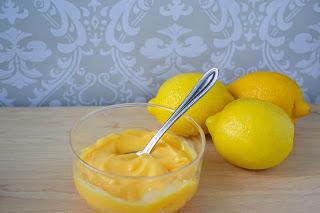 Adapted fromFine Cooking
Ingredients
6 tablespoons unsalted butter, at room temp1 cup sugar2 egg2 egg yolks2/3 cup fresh squeezed lemon juice (this might be too tart for some, reduce to 1/2 or 1/3 cup for a less tart filling)1 teaspoon grated lemon zest
Directions
- In a electric mixer beat the butter and sugar together for about 2-3 minutes, slowly add in the eggs and egg yolk, beat for an additionally 1 minute. - Mix in the lemon juice, do not worry if the mixture looks curdled it will smooth out the minute heat is applied.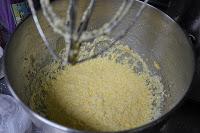 - In a medium saucepan, cook the mixture over low heat, until it looks smooth, increase the heat to medium and continue cooking, whisking constantly for about 10 minutes, the mixture will start to thicken. It should leave a path on the back of a wooden spoon. DO NOT LET THE MIXTURE BOIL.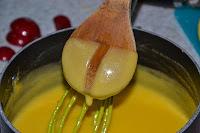 - Remove the curd from the heat and whisk in the lemon zest, transfer the curd into a bowl and cover with plastic wrap to prevent a film from developing onto of the curd, the curd will continue to firm up in the fridge.  Let the mixture cool down until you are ready to fill cupcakes. - While the mixture is cooling, make a whole in the middle of your cupcakes, either using a small teaspoon to scoop out the middle of a cupcake puncher. Add the curd to a pipping bag, snip a small hole at the bottom and fill the cupcake holes.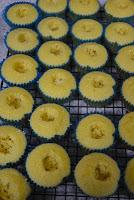 Lemon Buttercream
Adapted from Group Recipes 
Ingredients
3 1/2 cups powdered sugar1/2 cup unsalted butter, at room temp3 tablespoons milk1 teaspoon vanilla extract2 tablespoons lemon juice1 teaspoon lemon zest
Directions
- Beat the butter, lemon zest, and vanilla in a electric mixer on high speed- Mix in the powdered sugar 1/2 cup at a time until fully combined, adding in the milk to help thin out the frosting - Mix in the lemon juice and beat the frosting for 3-5 minutes until fluffy and smooth- Fill a pipping bag with buttercream and pipe on top of cupcakes.