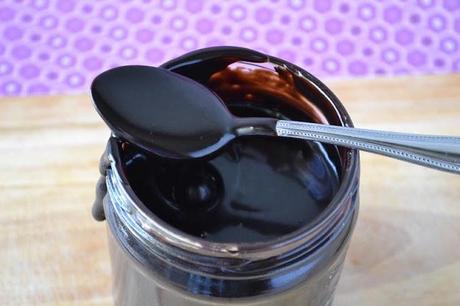 You know what goes great with every scoop of ice cream?  A huge dollop of homemade hot fudge.  I like to think of myself as a pro when it comes to ice cream.  I know ice cream is awesome by itself but when paired with toppings of all kind it just gets better.  So tonight I'm going to have me a nice big bowl of ice cream with dark chocolate peanut butter hot fudge, oh yeah you betta believe it peanut butter hot fudge.  This will for sure help ease the pain of tomorrow, cause I'm already prepared for a hell of a day at work, the life of an AF paralegal is diffidently not a boring job.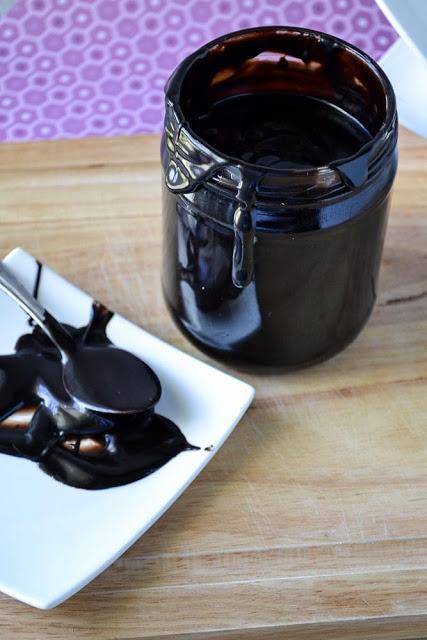 Now hot fudge is pretty spectacular, but when I decided to raid my pantry and found reeses peanut butter chips and incorporate them into the mix it totally blew my mind. Who doesn't like chocolate and peanut butter together, they wear meant to be.  This fudge recipe is a keeper in our fridge, I try to come up with ideas to use this sauce on anything and everything...cookies done, fruit dip yes! mixed into coffee sure why not.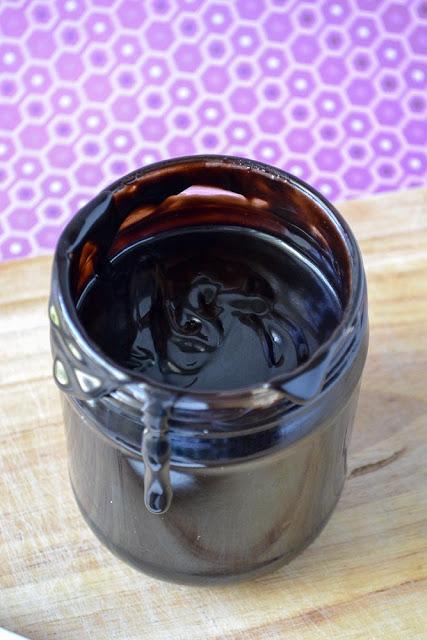 By the way I wont judge if you want to eat this hot fudge by the spoonful cause secretly if there is no ice cream around who's to say you can't eat this straight from the jar..I do :)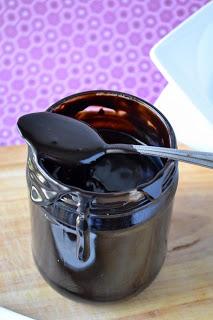 Dark Chocolate Peanut Butter Hot Fudge


Adapted from Averie Cooks
Yields about 16 ounces
Ingredients
2/3 cup heavy whipping cream
1/2 cup light corn syrup
1/3 cup packed brown sugar
1/4 cup unsweetened dark cocoa powder (I used Hersey's special Dark)
pinch of salt
4 ounces bittersweet dark chocolate
1/3 cup reeses peanut butter chips
2 tablespoons butter
1 teaspoon vanilla
Directions
1. Using a medium heavy sauce pan over medium heat bring together the cream, corn syrup, brown sugar, cocoa powder and half of the dark chocolate to a boil, stirring with a wooden spoon until the chocolate is melted and all the ingredients are combined, Reduce the heat and continue cooking at a low boil for 5 minutes, keep stirring with your wooden spoon to avoid burning the chocolate.
2. Remove from heat and add the butter and the rest of the dark chocolate, peanut butter chips, vanilla and salt. Stir until smooth. Let cool for a couple of minutes and drizzle over ice cream.
3.  This keeps very well in the fridge with a tight fitting lid for a few weeks, but will harden, just stick in the microwave for 20 second intervals until melted again. Warning, super addicting and easy to eat by the spoonful.