Winter is considered as the best season for marriage ceremonies. Whether you are inviting a large number of guests to attend your marriage ceremony or doing it with a selected few, if you can give an exclusive winter flavor to your winter marriage ceremony, it can be an additional way of making the celebration exclusive. The idea of using Snowy White Winter Wedding Cakes can be a good method. However, winter and snow and synonymous in many countries. Even if you are new to snow falling in the winter, but decorating your marriage chamber with snowy and whitish objects can give it a splendid outlook.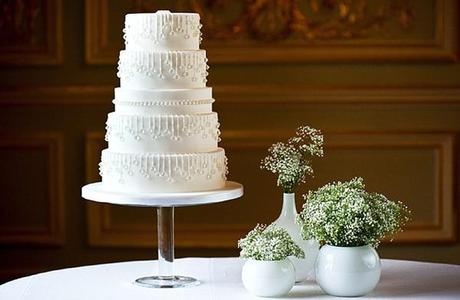 Making an all white cake is probably the best match for a wedding cake for winter season marriages. Like the color of snow, if you use an entirely white cake, it can give you the realistic thrill of a winter marriage. But, many individual liking matters and it varies as well. So, even if you do not like all white cakes, there are certain other options for you. Adding some whitish pastry can be the perfect option. You can use this artificial ingredient to hide the original color of the cake so that it seems to be white that may match with a winter marriage.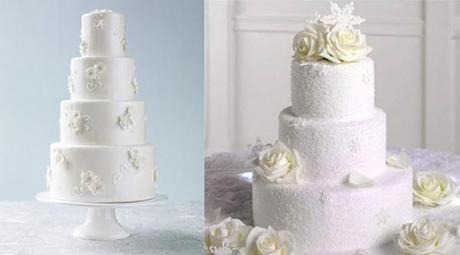 The thing that you are using to put the cake is important too. Decorate the entire bridal place with white curtains or paint them white so that the theme of your cake is matched. You should do so not because you want the place to be similar to the cake, but because you want everything to get the color of the winter. However, if the table is white as like as the snowy cake, the entire place would look gorgeous. It is to be noted that, bridal dresses are even gorgeous if they are white. So, it can be an addition.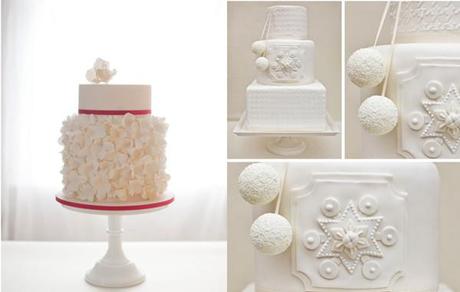 In order to give the cake a flamboyant outlook, you can ask your pastry shop owner to apply some reddish or pink sugary pearls on the cake. This can be a revolutionary idea comparing to an all white cake. There are different dissolvable flowers that can be put on the cake. Red flowers on the white cake can be the best match. But, choose the ones that you like more.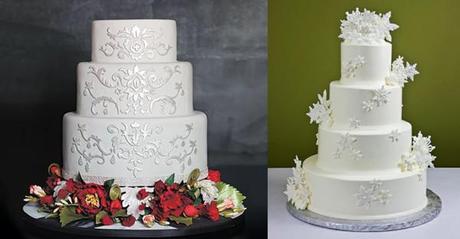 Next comes the issue of texting on the cake. Pink is the color of love and affection. So, if you prefer using pink to write with, then it would give the cake and additional bridal flavor. On the other hand, be choosy about the dress and the ornaments that the bride is wearing. In a word, make everything a match with the weather, location, season and decoration.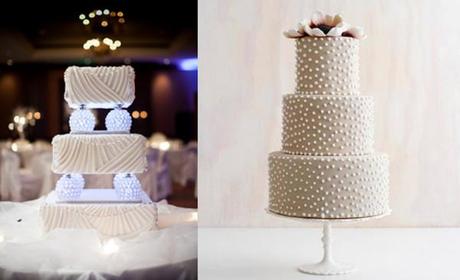 Finally, cake is the most important things to make a wedding successful. So, plan to make the cake a snowy white one if you are marrying during the winter.