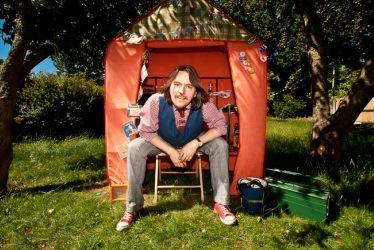 Snippet is East End lad, now of Essex, Johnno Casson. He's been making waves on the Introducing section of BBC 6 music for a while now and here at TWSH he's been featuring on our playlist quite a bit of late. Recently, via twitter, he announced a new mix and video of his track 'Let's talk about us'. Quite simply we love it.
The whole video has been made using a technique called stop motion filming where you take lots and lots of pictures and piece them together one after the other to make it look like it's moving. This technique is still used extensively for the Wallace and Gromit movies today. This technique was the first step towards motion pictures and was pioneered by British photographer Edward Muybridge who was born in Kingston-Upon-Thames in 1830. If you don't know who that is then you're pretty sure to have seen the very old black and white footage of a horse trotting, he was the guy that did that.
So onto Snippets video. It's full of color and every picture used describes what's being said in the lyrics. Everything has this quirky, kitsch, handmade, etsy kind of fell to it. Despite this, the video feels so fresh compared to all the over produced, perfectly airbrushed, corporate videos of today's music industry.
It's a really simply done and well made video, but most definitely must have taken hours to make. Not only with all the pictures and props in the video but with the hours of pictures being edited together to time perfectly with the lyrics. All in all a fabulous video and we love it!
-TWSH
Find out more about Snippet:
Facebook Twitter YouTube Website