Hi everybody!
My blogging is going to be a little erratic this week - i'm so busy. I'm currently playing piano in a school production of Little Shop of Horrors; the first two performances were yesterday, I have one tonight, and one tomorrow night. This is combined with working all day so a bit busy! But it's going really well and really enjoying the musical. I am also talking to a guy that I get on with really well, and we're actually going on a date on Thursday! So I'm excited about that too. I was paid on Friday so I had a little haul at the weekend - I don't have time to review quite a lot of the beauty products but I plan to do this at the weekend when I have more free time. For now, you guys can be nosy and have a look what I bought!
First up, Forever 21 haul: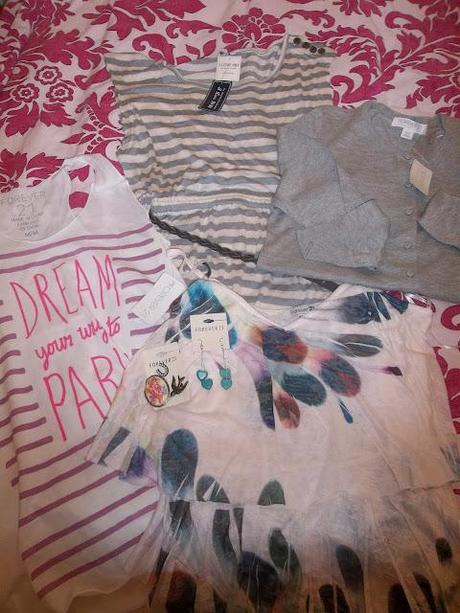 Dream You way to Paris Tee £7.25
Striped dress with belt £12.00
Tiered feather top £12.75
Classic gray cardie £12.00
Cracked heart earrings £3.15 and pin set £4.90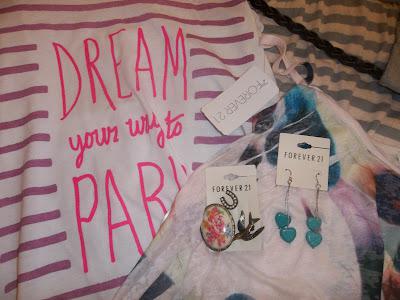 Close ups
I LOVE LOVE LOVE Forever 21! I wish they had a store in Manchester - the nearest one to me is in Birmingham which is miles away! So I got these online. The shipping is really quick and they come gift wrapped which is a lovely touch. I will say, if you do buy anything off the site, pick the more expensive DPD option as Hermes, the other (budget) carrier are useless.
Next, I got some cosmetics - not nearly as many as I would usually buy, because I'm trying to be sensible with my money and just buy things I need or have saved up for: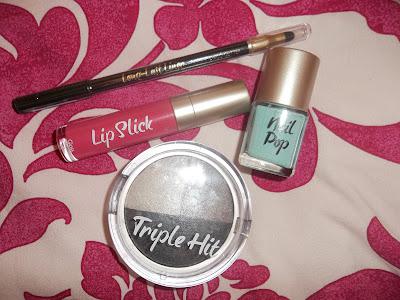 Look beauty haul - eyeliner in Disco Glitter, Lip Slick in 
Raspberry C
rush, Nail Pop in Turquoise and 
Triple Hit eyeshadow in Sexy Smoke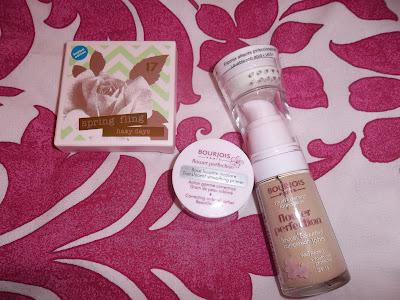 Boots 17 eye palette in Hazy Days, Bourjois Flower
Perfection Primer and foundation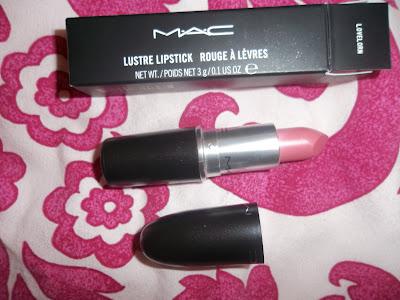 MAC Lustre Lipstick in Lovelorn
I'm really excited to try out all my make up bits - especially the 17 palette which is absolutely beautiful. When I do a proper post on it I guarantee you will want one. The LOOK beauty items will be interesting for me as I don't usually buy such varied shades, I am a tan/neutral make up girl. I want to learn how to do a good smokey eye and there's a minky gray shade in the palette which was worth the price on its own. The Bourjois stuff has just been released and what I liked about the foundation is that it comes with a little sponge - how cute?! And finally...we all love a bit of MAC. I needed an every day lip shade and this is a dusky pink. I have 'Hue' but it makes me look a bit tired so hopefully this shade will give me a bit more depth and color. I don't have the prices for the make up as I lost the receipt, sorry! But every item is under a tenner apart from the lipstick. I probably won't buy anything now for a good while!
Is there anything you girls really want when pay day arrives?