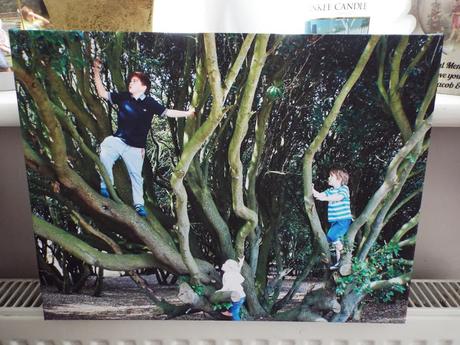 16x12 canvas 
Snapfish
 an on-line digital photo service. A place where you can 
share, print and store all your photos one place. Snapfish offers a variety of personalised photo products: ranging from calendars, mugs and mouse-mats, to books and puzzles, there is something for every occasion, and perfect for Father's Day.
You can show your love this Father's Day by creating 
a one-of-a-kind Snapfish gift and personalised photo card, m
ade just for him.  I would think most people love photo gifts, they are timeless, the perfect keepsake, something to cherish and enjoy. So, i
f you are looking for ideas for this Father's Day then why not take a look at the possibilities Snapfish have to offer.
With Snapfish the options for the perfect gift is great. 
You can create:
Photo Father Day cards
- get your father a card with added photos and a message designed just the way you want.
Photo book - add all your favorite photos and get creative with personal touches by using the Snapfish embellishments to add frames, borders and more.
Desk Calendar
- personalise it by adding photos to each month, and perfect for home or office.
Photo mug -  from a traditional mug to a travel mug, you can create the perfect mug full of all your favorite photos.
Wall art - you can choose from the traditional canvas to the more modern photo panels, or a fun photo poster.
For this review, 
I ordered a canvas of a moment I captured with Lewis, Jacob and Summer climbing in a tree. I love this photo for many reasons, it's one of many moments I captured of my children enjoying themselves, where they are just being kids! A moment we can be reminded off and enjoy over the years to come.
Our canvas arrived very quickly, which I was pleased about, and even more pleased with the finished product, it will hang proudly on the wall to be shared and enjoyed in many years to come.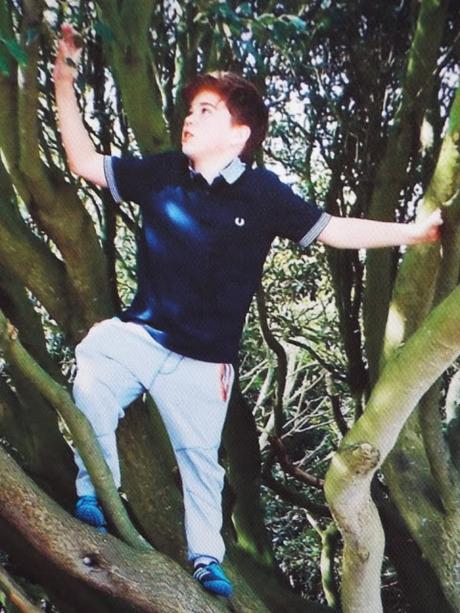 A close up of the canvas