Hi everyone,
Today i am going to review the smashbox complete complexion kit, i got this one in the lighest color called light.
In the kit it contains, their famous smashbox primer, smashbox high definition concealer, smashbox high definition foundation and silk powder How pretty is the girl on the box, i want to be her, anyway in the bottle the foundation looks way! To dark for me, i am pale as pale can be so i was abit disappointed when i first opened it, but I'm a beauty blogger, i had to try it out.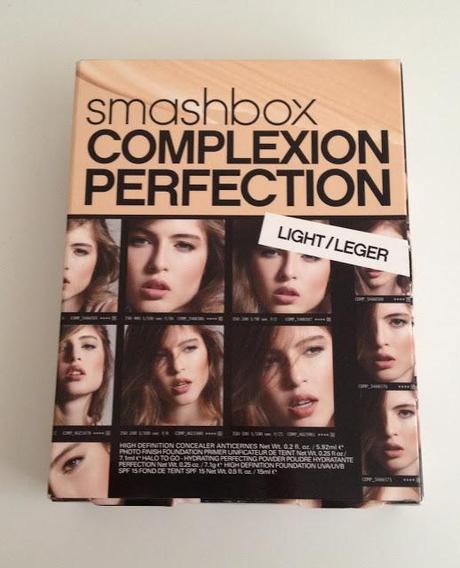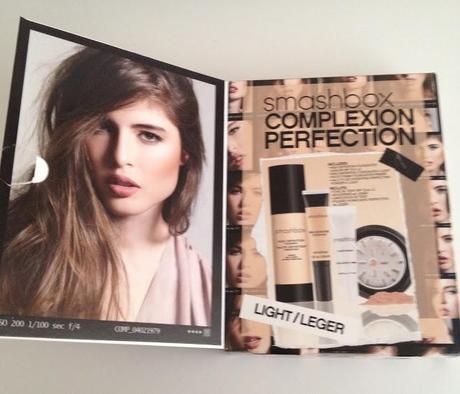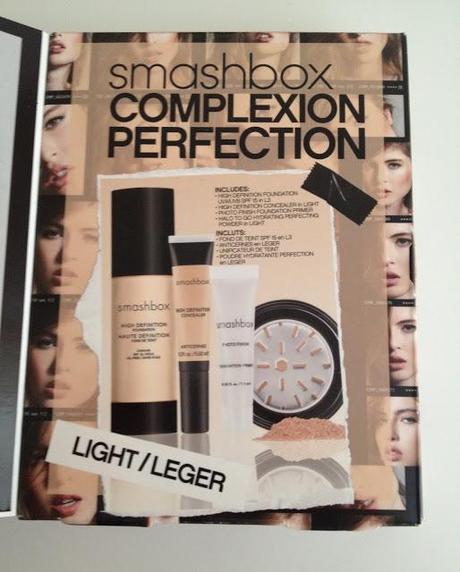 The primer is beautiful, it reminds me of the gosh primer, it contains a lot of silicone, but it kind of feels like it turns to a powder, which it probably doesn't  but it feels that soft. Then when that's dry i put the high definition concealer on, just under my eyes, it conceals so well, it stays for quite along time as well, not as long as i would like, but longer then all my other concealers, i just can't find the perfect one yet. It is abit yellow, but it does blend well, a little goes a long way with this and the applicator is like a lip-gloss applicator, so it goes on really well.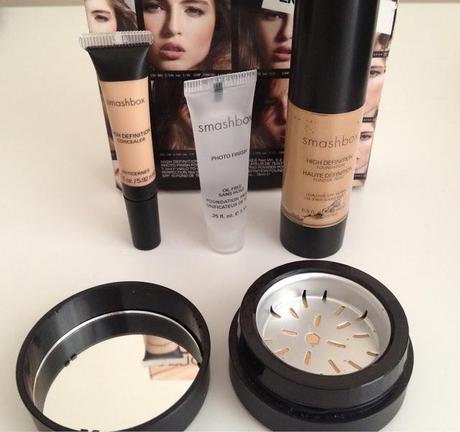 The foundation is not my favorite  it is basically yellow! , i make it work, by buffing it out loads and using a little amount, but it s yellow =[, it is to dark as well which is a real shame, because it has really good coverage and lasts all day long without looking caked on or rubbing off, even in the rain it seems to stay put, it does give me a nice bit of color and i can get away with wearing it, but if you're not very good at putting on foundation, or get bored of buffing then this is not for you.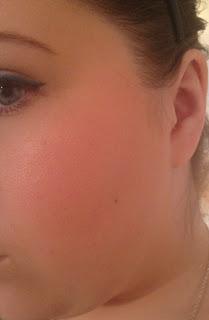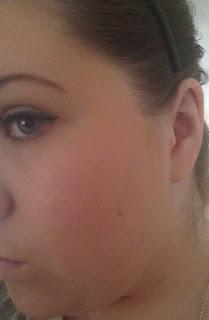 This color would be good if you're a medium skin tone, not fair like me. Then the powder, it's really nice, i love how the lid clicks into place and has a really good sized mirror on it, then you twist the packet to get the powder out. It has a yellow tinge to this too but it is easierly buffed away when you apply it with a big brush, and i can use this ontop of any foundation. It sets it really well and it doesn't move from my skin.
So the only thing im disappointed with is the smashbox foundation, i hope they do a lighter shade, or make a lighter one soon because i really love it, just hate the color. Have you tried anything from smashbox? What do you think of it? xx