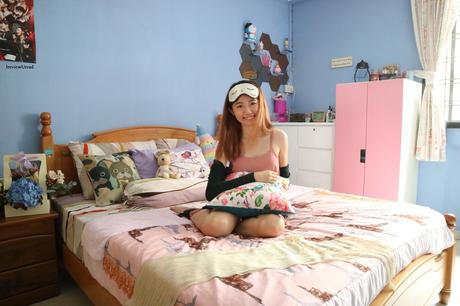 I Review My Sleep
I review my sleep. I never thought there comes a day where I get to review my sleep. If you guys didn't know, I'm born in the year of the pig that means I love to sleep. Rolling in bed, taking cat naps after my meals, sleeping is a joy to me. I remember there was a time in my life where I repeatedly tell people," I believe a human should only be awake 3 hours a day." That was a little too over the top but that's also to assure you that I know what I am saying when it comes to comfortable beds.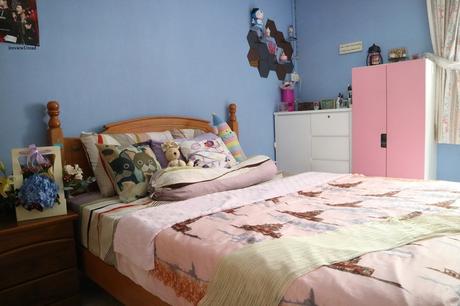 Investing in a good bed is a long term investment. It helps your back, it helps you to rest well, plus you use it every day. My parents gave me this huge bed when I was 6 and I have been sleeping on it for almost 20 years. The thing about sleeping on an old mattress is over time it will start to sag in the middle. Additionally, you will start to feel lumps in your bed. The most obvious tell-tale sign is waking up with back pain or waking up exhausted.
If you have those signs, it's time for you to switch up your mattress. However, sometimes buying a new mattress is a lot more difficult than expected. Getting used to it is another issue that we have to face. Why not revive your old mattress instead!
With the Origin Cooling Gel Memory Foam Mattress Topper you can revive your old mattress without throwing your old mattress away.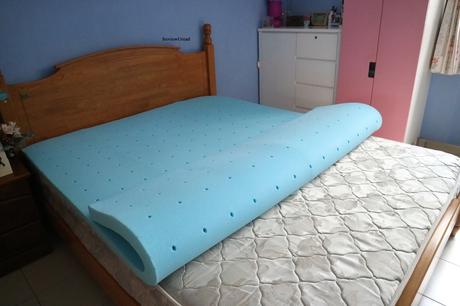 Origin Cooling Gel Memory Foam Mattress Topper
The Origin Cooling Gel Memory Foam Mattress Topper is a long-lasting mattress that can take the shape of your body. It is made of a Viscoelastic memory foam that absorbs movement on the bed. That means you don't have to worry about your flipping about in bed keeping your partner awake. The topper also has heat reducing properties that prevent heat from being trapped around your body. This is perfect for people with sensitive skin.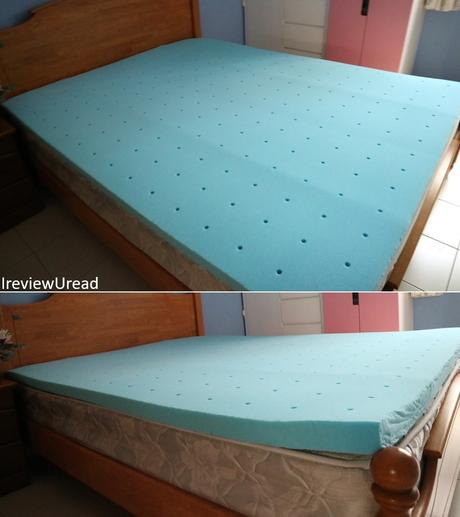 The mattress topper has the perfect firmness for those who wish to feel like they are sleeping on a cloud. It is 2 inches thick and it is made ideally for people who are between 40 to 75 kg.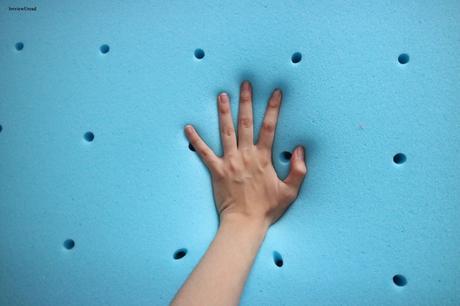 See the holes on the topper? Those are vents of the topper that ensure ventilation so that heat does not get trapped around your body. The memory foam also helps prevent soreness and body aches as the topper moulds into your shape as you sink on it.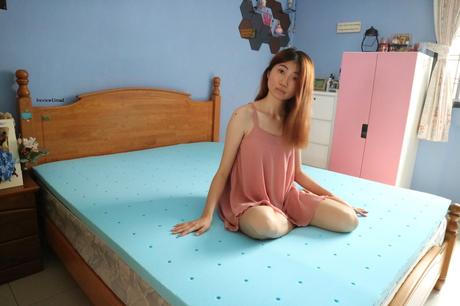 Origin Cooling Gel Memory Foam Mattress Topper Review
After sleeping on it for a few weeks, I am in love with it. The moment I lay on the topper, I felt like I was constantly being hugged by a cloud. The memory foam is not only soft but it is also firm enough to support my body weight as I flip around the whole night.
As my bed is of legal age - it's currently 19 this year - it creaks the moment you move too much. The mattress topper is not only great at reducing and removing sounds made by my partner but it reduces the bed creaking noises too.
Overall, I felt like I had better sleep with this mattress topper plus I love how my body sinks into it without any resistance. It minimizes sounds and is perfect for those whose body weight falls between the range of 40 to 75 kg. As my partner falls out of the range, he felt that the topper is not that suitable for him for he feels the old mattress instead. Because of that, the topper hugs him more and it made him feel hotter than usual. For me, it felt fine for I was already fast asleep by the end of his review.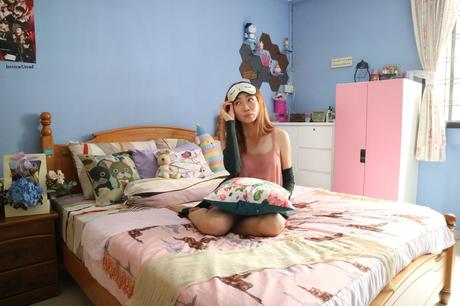 Get your Origin Cooling Gel Memory Foam Mattress Topper from Mason
The Mattress comes in 3 sizes - Super Single, Queen and King. The one that is featured in this review is a queen size mattress. They also have insanely quick delivery. I got mine the next working day right after placing my order. You can get your Origin Cooling Gel Memory Foam Mattress Topper from Mason Home Decor.

As we laid our minds to rest, our body let go of all control. The mind wanders and lets the heart go to its steady rhythm. Our body sinks into the soft foam mattress while it hugs us from behind. The warmth comforts us and holds us as we drift off to deep sleep.