Hey everyone!
Today I'm reviewing the
Sleek Vintage Romance eye shadow palette
– a 12 eye shadow palette consisting of neutrals and purple-plum colors.
Price : $11.99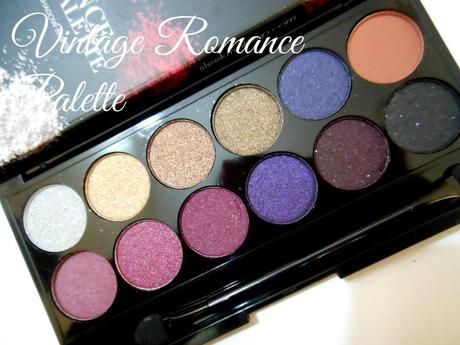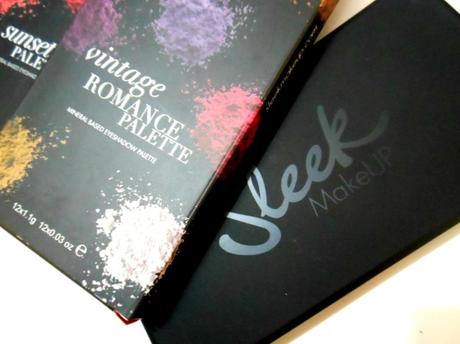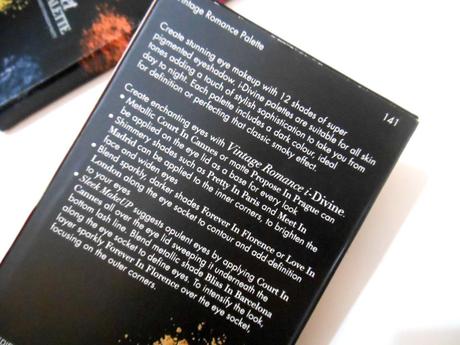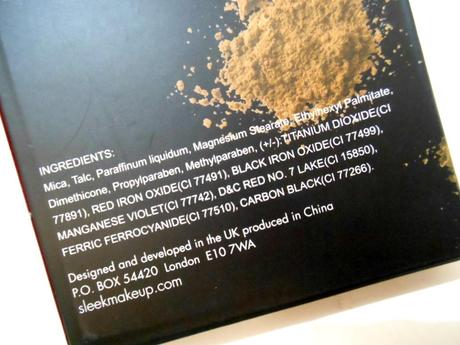 What Sleek MakeUp says about the product -
Create stunning eye makeup with 12 shades of super pigmented eye shadow. i-Divine palettes are suitable for all skin tones adding a touch of stylish sophistication to take you from day to night. Each palette includes a matte dark colour, ideal for definition or perfecting that classic smoky effect.
Metallic Court In Cannes or matte Propose In Prague can be applied on the eye lid as a base for every look Shimmery shades such as Pretty In Paris and Meet In Madrid can be applied to the inner corners, to brighten the face and widen eyes Blend sparkly, darker shades Forever In Florence or Love In London along the eye socket to contour and add definition to your eyes Sleek MakeUP suggests opulent eyes by applying Court In Cannes all over the eye lid sweeping it underneath the bottom lash line. Blend metallic shade Bliss In Barcelona along the eye socket to define eyes. To intensify the look, layer sparkly Forever In Florence over the eye socket, focusing on the outer corners.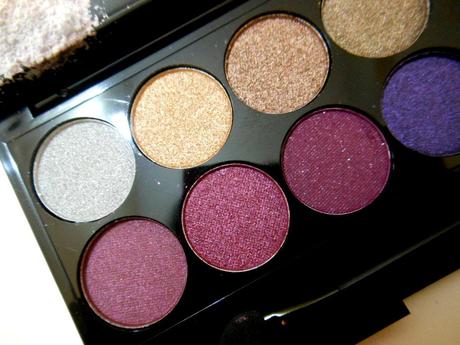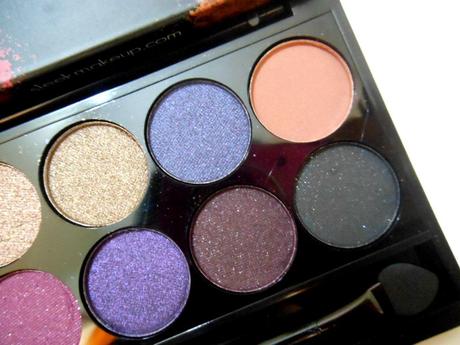 My experience with the product
Sleek I-Divine eye shadow palette contains 2 rows of eye shadows comprised in a sturdy black palette with a large mirror and a dual ended sponge tip applicator. The palette contains a mix of neutrals, purple, plum and blue shades. All the colors are flattering on my medium complexion. The overall quality of the palette is pretty good and almost all the shades are buttery, smooth and richly pigmented with minimum fall-outs, except a few which have a slightly chalky texture with moderate pigmentation. The eye shadows wear quite well with minimal creasing after about 4 hours on my lids (without primer) and you can extend the wear time by applying a eye primer beneath.
Top Row Shades -
Pretty in Paris

is frosted silver. Smooth texture, good pigmentation.

Meet in Madrid

is a vibrant metallic gold. Smooth texture, good pigmentation.

Court in Cannes

is a metallic golden brown. Smooth texture, good pigmentation.

Lust in LA

is frosted olive toned brown. Smooth texture, good pigmentation.

Romance in Rome

is a deep indigo blue. Chalky texture, moderate pigmentation.

Propose in Prague

is a matte flesh brown. Excellent shade for crease and blending the other shades from the palette. Smooth texture, excellent pigmentation.
Top Row Swatches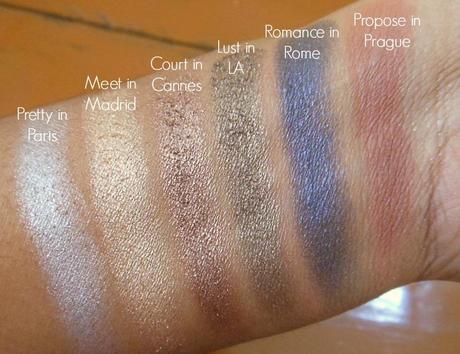 Bottom Row Shades -
A Vow in Venice

is plum toned berry shade with frost finish. Extremely smooth and pigmented.

Marry in Monte Carlo

is a pinkish berry shade with a shiny frost finish. Very smooth and good pigmentation.

Honeymoon in Hollywood

is a deep plum/wine color with reddish undertones. The formula is slightly dry but not chalky and has good color pay off.

Bliss in Barcelona

is a jewel toned royal purple. 

Forever in Florence

is a dark matte burgundy with silver shimmer. Great color pay off!

Love in London

is a black with flecks of silver shimmers. Smooth texture, moderate pigmentation.
Bottom Row Swatches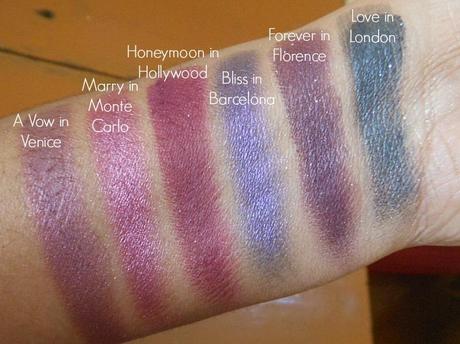 Smokey Plum eyes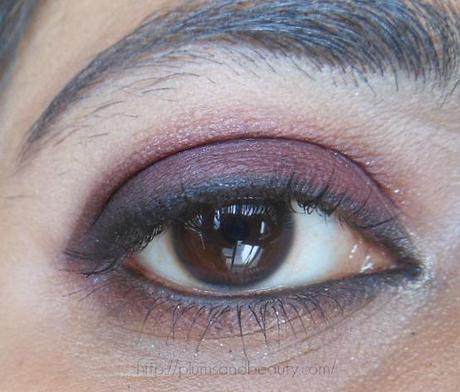 used Forever in Florence on lid and blended well with Honeymoon in Hollywood, Meet in Madrid on inner corner and brow-bone. 
Have you tried Sleek I-Divine eye shadow palettes? Share your comments below.