I have always wanted to try a palette from Sleek and I just couldn't resist this one…
The Face Form palettes include three products; a bronzer to contour, a blusher for color and a highlighter for added glow. I have the shade Light and I have to say it has become my new favorite thing.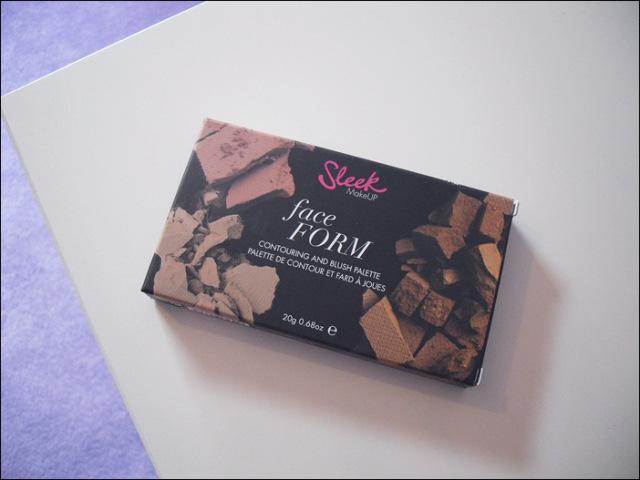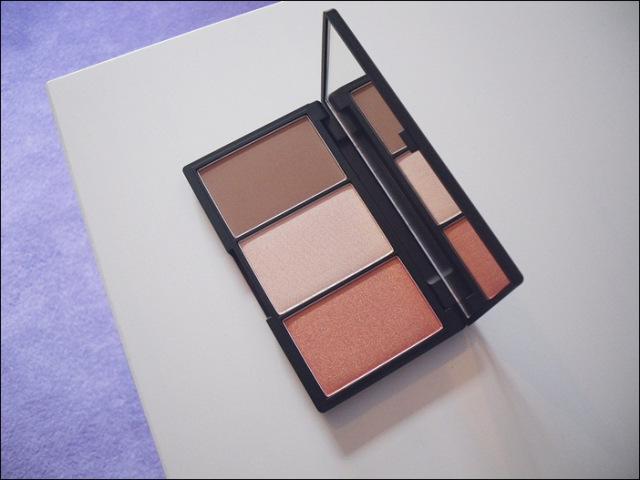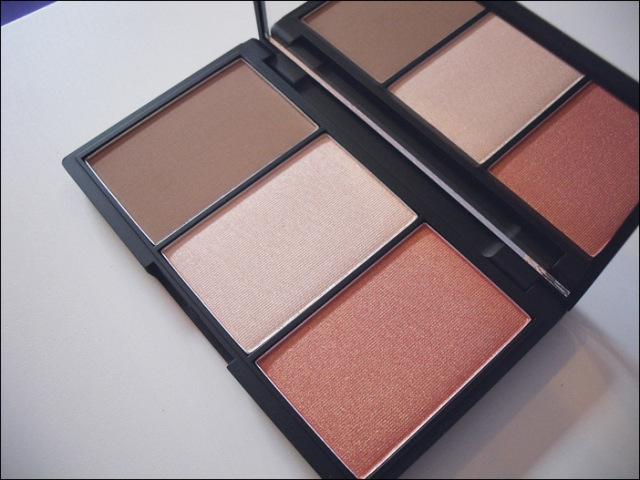 Small and compact, this would be great for traveling and the product inside is nothing short of awesome.
Firstly, the bronzer. Matte, not too dark and very smooth, it glides onto the face beautifully and works really well as a contouring powder. Very pigmented, you can build this up for a super chiseled look or use it softly all over the face for a naturally sun-kissed look.
Next to this is a gorgeous champagne-toned highlighter. With pink undertones (prefect for paler skins) this is very shimmery. However it doesn't look too much and blends into the skin nicely. It doesn't leave a tell-tale white film or powdery finish on the cheekbones and looks great on it's own. It also works well on the decollete and downs the arms for nights out.
Finally the blusher. Now this is intense. Very pigmented, very shimmery I have heard this is a close dupe for NARS' Orgasm. A very bold, deep pink with a bucket load of golden shimmer, this would easily work without the highlighter. In fact, I wouldn't wear the two at the same time, it would be far too much. This looks lovely on it's own and can be built up when your skin is more tanned. I do think however, it would be too orange and warm in tone for very pale skins.
This palette also comes with a great mirror inside! And FYI, these are a great dupe for the new Urban Decay Naked Flushed palettes.
I love this, it is gorgeous to look at and even more enjoyable to use. And the price is great too!
Available from Superdrug and Sleek Make Up online. Priced £9.99.