I love a good eyeshadow palette and as I love Soap & Glory so much, I thought it was high time I combined the two.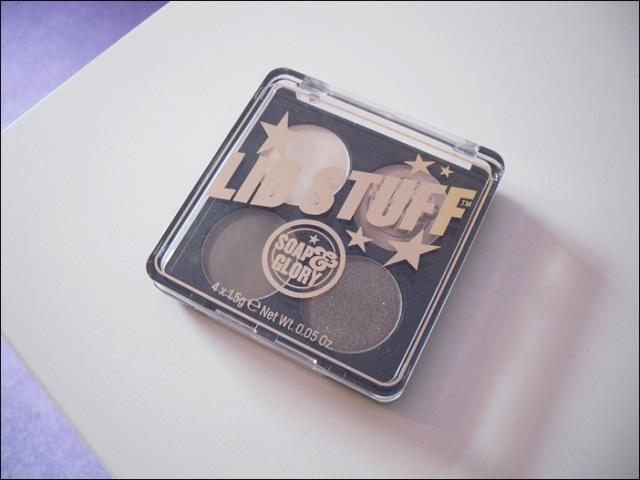 The Lid Stuff palettes contain four eyeshadows, three matte and one shimmer. I chose the 'What's Nude' palette which has a matte pale, bone colour, a matte pinky nude, a matte chocolate brown and a shimmery brown with accents of purple. 
All feel very creamy and luxurious, smoothing over the lid easily without dragging. I found them to be incredibly pigmented and long-wearing, with each shade perfect to use on its own or in conjunction with any of the others. My favorite is the matte brown (an awesome socket definer) and the sparkly aubergine shade, which can be worn in the day and at night for added drama.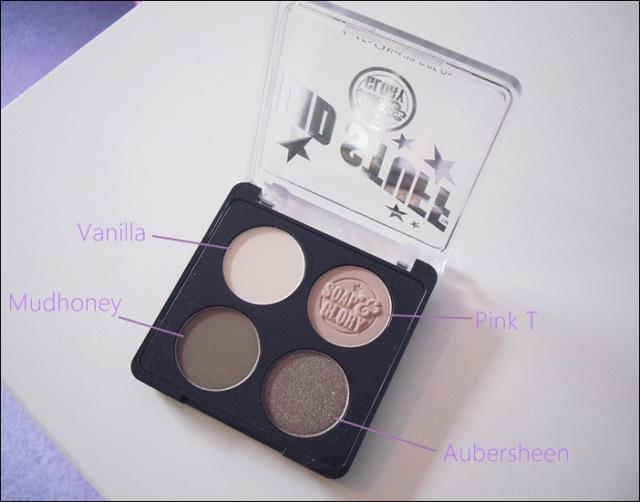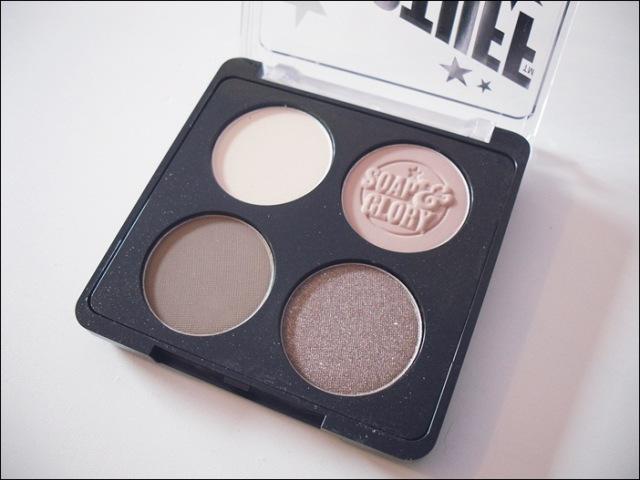 If you want a neutral eye palette to see you through the week, this is the one. No dud colours, really cheap and top quality, you can't really ask for more at the drugstore. If all that Naked palette nonsense seems too much, then this is the perfect alternative. I use mine almost everyday.
Top marks S&G. Again!
Available from Boots and soapandglory.com. Priced £10.00.