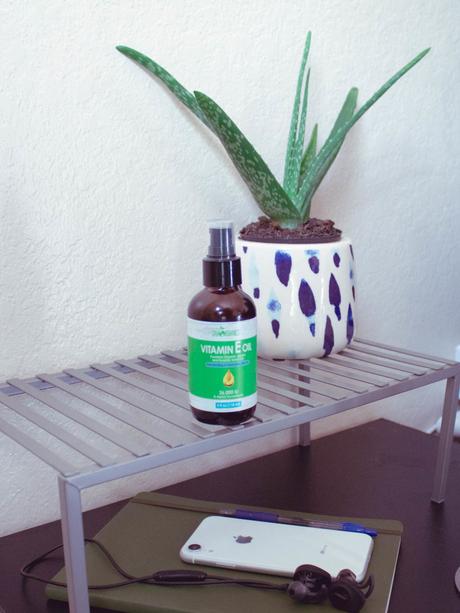 In efforts to even out my skin tone I decided to start using vitamin e oil in my skin routine again. The last time I used vitamin e oil I definitely felt it was a great benefit to helping rid me of hyperpigmentation. I have used quite a few single ingredient organic oils from Sky Organics before, such as their almond oil, shea butter, jojoba, and mango butter. All of the oils I've previously tried from them were great quality. This will be my first blended oil, it contains not only vitamin e oil but also soybean, jojoba and rosehip oils.
Initially I was a bit apprehensive about soybean oil, I had not really read anything about its skin benefits before deciding to purchase this oil serum. What I've found on the benefits of soybean oil is that it is quite moisturizing and softening to the skin. Soybean oil can replenish lipids in the skin that supports more supple and flexible skin. I even found some sources reporting that soybean oil benefits also include the reverse of sun damage.
Jojoba makes a great facial oil, it doesn't clog the pores and is lightweight. With continued use it helps minimize fine lines and wrinkles. Jojoba oil is also often used to fade stretch marks and help heal skin spots.
I have long loved rosehip oil in my skin care. It's great for lightweight hydration, skin regeneration and repairing damage. Rosehip oil is also high in Vitamin A which is what helps aid in skin regeneration and helps treat sun damage and unwanted pigmentation.
Shop on amazon: https://amzn.to/2J2cvst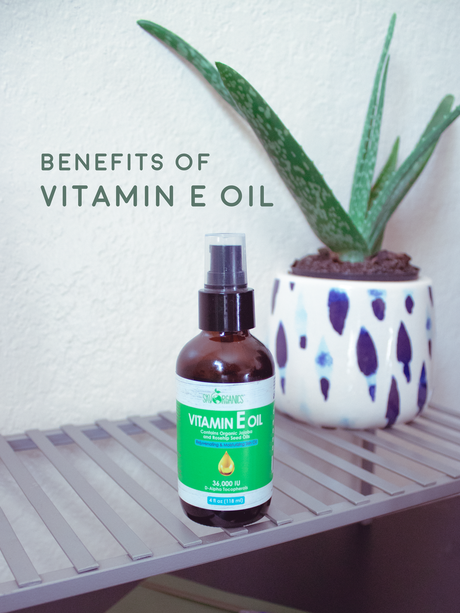 vitamin e oil benefits
restores dehydrated skin

lightens dark spots

moisturizes skin

prevent wrinkles
Any results?
I haven't noticed any significant changes yet  on my hyperpigmentation but I'm still under a month in use. I do find this oil very nourishing to the skin and my skin feels super soft to the touch. One thing I have noticed is that when applied over some serums it causes the underlying serum to peel and ball up. Because this I press it into the skin rather than massage.
I have gotten results with how it has treated my sun damaged arms. Since moving to Florida my forearms have gotten toasted up in the car even with the use of sunscreen. I've been applying this oil 2-3 times a day on the area and it's helped in restore smoothness as well as getting it back to a normal color.
I find this oil to be very potent and highly recommend it for those looking for a nourishing and restorative anti-aging facial oil.