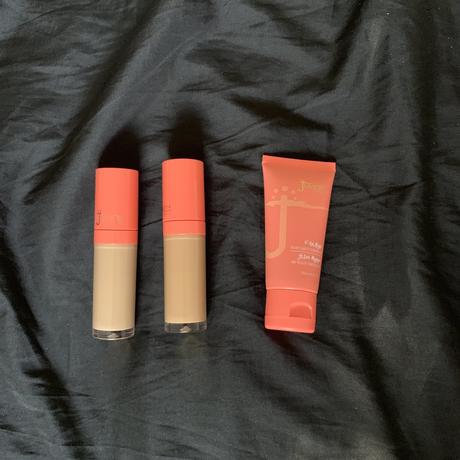 I recently picked up the new foundation and concealer from Juvia's Place, this is my first purchase from the brand. I know they are fairy well known in the makeup community for their eyeshadows but I just never thought to try them. I was intrigued to try the foundation after seeing the flood of hyped reviews I watched on youtube.
The coverage from this foundation is quite nice, my most loved full coverage foundation is the Urban Decay All Nighter Liquid Foundation. They are similar in that they both come as a thicker consistency with lots of pigment. I find the UD foundation to be more matte and with self setting properties whereas the Juvia's Place foundation was still a bit tacky after I let is settle on the skin for a few minutes and I felt needed to be fully set with powder. I really didn't mind the fact that is needed to be set with powder.
The 42 shade range of the release has been much celebrated, lots of people seemed to have been able to find their shade. I ordered mine online and therefore was not able to swatch against my skin as I shopped, so I relied heavily on the few swatches that were available both pictures and in video reviews.
The real dislike I have about my color choice is the undertone. On the site the shade description is as follows "Punta Cana is for tan skin, neutral with golden undertones." It is just a tad bit too warm for my liking, as of now I am unsure which shade could be a perfect match for me and I don't know that I too interested in trying to purchase another color. The coloring of the concealer is just fine, the colors I chose are quite neutral not too yellow nor too warm.
Juvia's Place I Am Magic Foundation 435 Punta Cana
I am Magic Concealer 13, 15
My Foundation Matches:
Urban Decay Naked Skin/All Nighter 8.0
Fenty Beauty Pro Filtr' 350
I Am Magic Concealer Swatches 13 (top), 15 (bottom)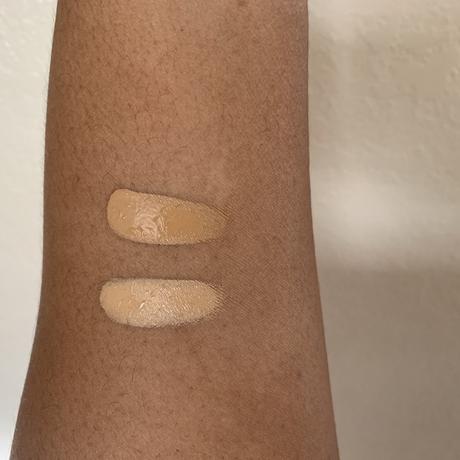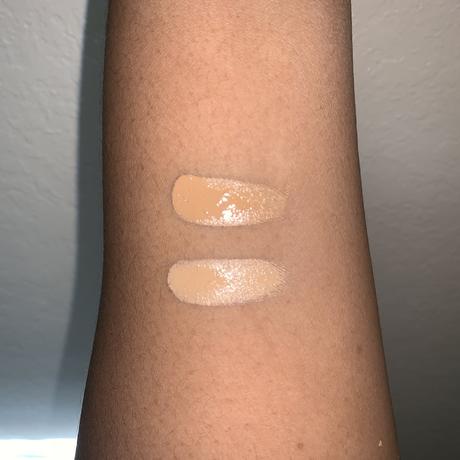 I Am Magic Foundation 435 Punta Cana Swatches Dry (top), Wet (bottom)