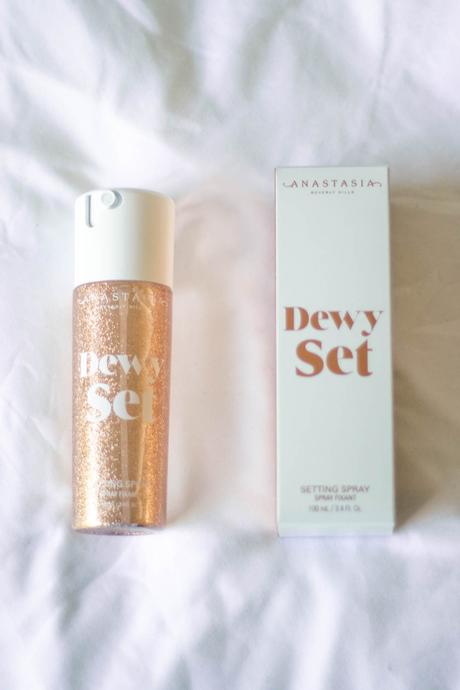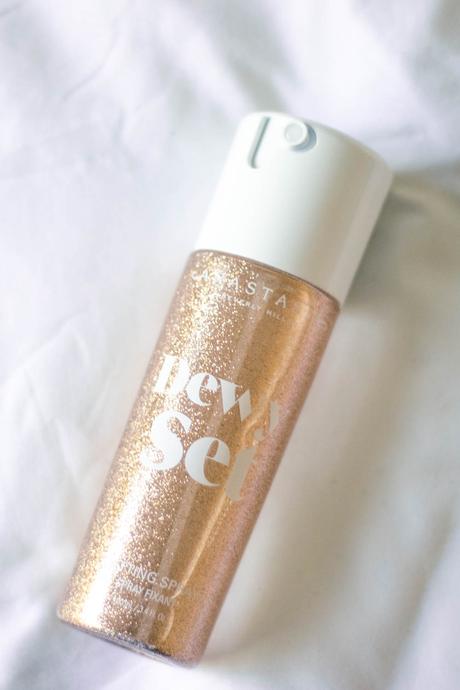 I was fortunate to receive the Anastasia Beverly Hills Spring collection, among the new release was their first setting spray the Dewy Set. It seems important to note that the spray itself does not contain glitters and the glitter effect on the bottle is purely decoration. The finish of the spray as the name suggests is a natural dewy finish, a year ago this would have become my everyday finishing spray. As it stands now I use is on occasion and for photographs. I love the finish but as I've just moved down to Florida the dewy look has been coming naturally rather than needing to be facilitated by cosmetics.
I've head mix review on the spray, for myself I've had it be misty other times its spit out blobs of Dewy Set on my face. You definitely want to do a tester spray before spraying your face.
Bottom Line: Dewy Set is Dewy not greasy, gives skin the elusive natural glow and reflect we all look for.