Hey guys!
I can't believe how close Halloween is! I feel like I had so many more spooky designs I wanted to create, but there's just not enough time in the day T.T But latest I got to do this one, a sparkly and spooky skull design! Want to check it out?
I started with a base of Color Club Beyond on my pointer and middle nails and a base of China Glaze Just Be Claws on my ring and pinky nails. When my pointer and middle nails were dry I applied some Skull Stencils from Stick It! Nail Vinyls and sponged over them with Mundo De Unas White. I peeled off the vinyl and added two red rhinestones on each for some creepy eyes. Then I sponged Milani Red Sparkle on my ring and pinky nails and I sealed them all in with some Seche Vite to finish it off!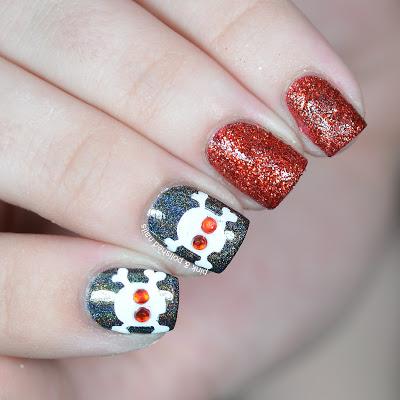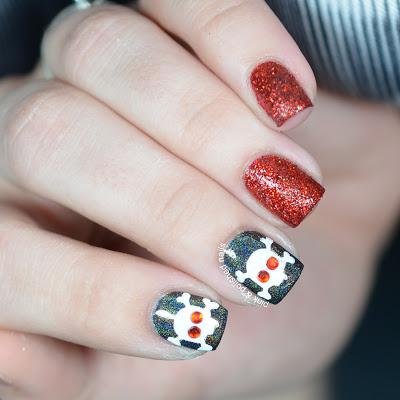 I absolutely LOVE how these came out! So sparkly and just perfect for Halloween. BUT, if you want to recreate the glitter part of this look I would highly suggest a peel off base coat... you guys DON'T want to know how long these took me to remove.... -_- LOL! 
Totally worth it though right?
Thanks loves :)