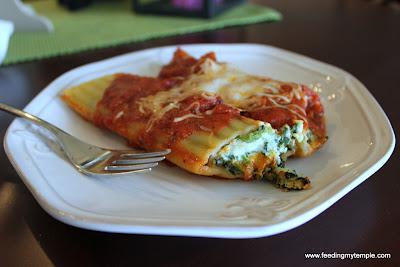 This is actually a reader requested recipe. My most popular recipe of all time is my Skinny Chicken Parmesan and is the recipe that prompted this request. I know, it took me forever and I'm sorry. This was actually the first time I have ever made manicotti but won't be the last! I was really intimidated by it, but it turned out to be very easy! 
I divided up my recipe between 2 smaller baking dishes. One to eat right away, and one for the freezer.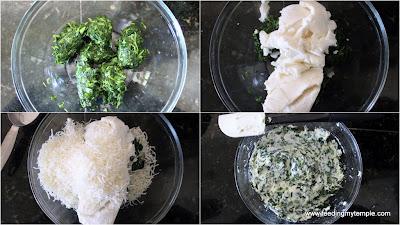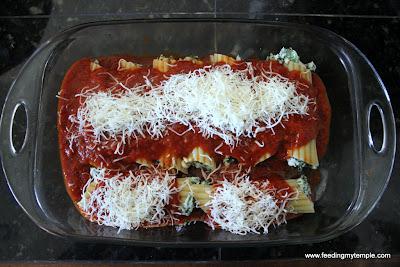 The recipe yields 7 servings (2 manicotti each) which equals 375 calories per serving. Serve with a big Italian salad and I would call it a success! Enjoy!