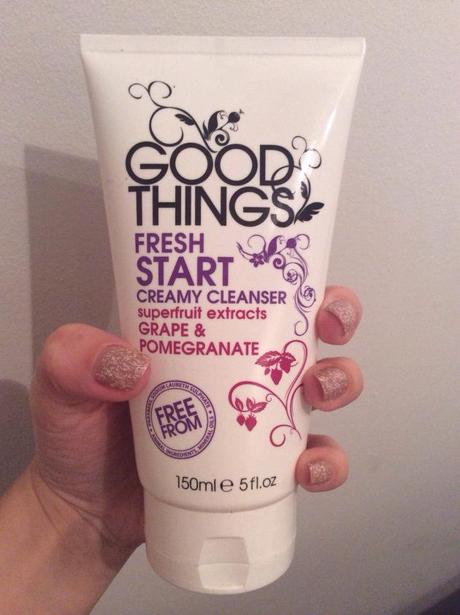 Hey there,
So I haven't been looking forward to writing this post, mainly because I don't have much to say… Now that's never a good start.
You may have read my post, a while back on Good Things five minute facial mask, which I raved about. I had high hopes for the Good Things brand, and although this is only the second product I have tried from their range, I am rather disappointed.
The product in review is, Good Things Fresh Start Creamy Cleanser. It's ingredients are made up of super fruits, grapes and pomegranate, so I can't fault it for its smell. According to Good Things, this cleanser is a multitasker, it hydrates, enriches, boosts and soothes the skin, bringing you that step closer to fabulous skin…. However, (And this is where the ranting begins) it has done none of the above to my skin, I have seen no changes in it what so ever! Yeah ok, it takes my makeup off, and smells nice, but I expect so much more from my cleaners… Are my expectations too high?
I want something that treats my skin, a product that feels like I'm deep cleaning my face every time I use it, leaving my skin feeling fresh.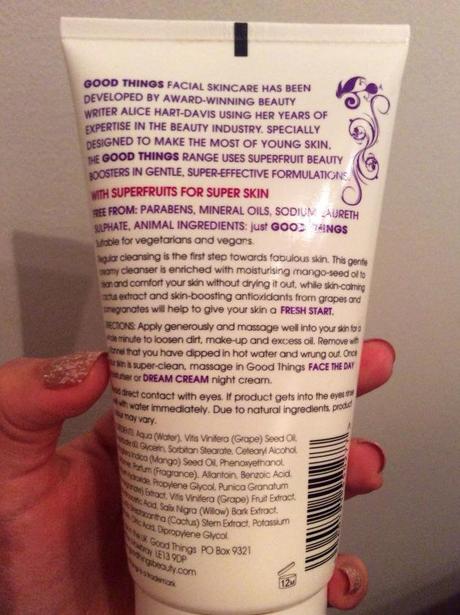 I'm not one to waste products, so I still used the cleanser until the end, hoping it may eventually have an effect on my skin…but no. The cleansers formula is thick and rich, feeling quite heavy on application. The only positives are the price and smell, with the cleanser only retailing at £4.99. I wouldn't rule out buying from the Good Things range again, but I'm hoping I will have better luck next time.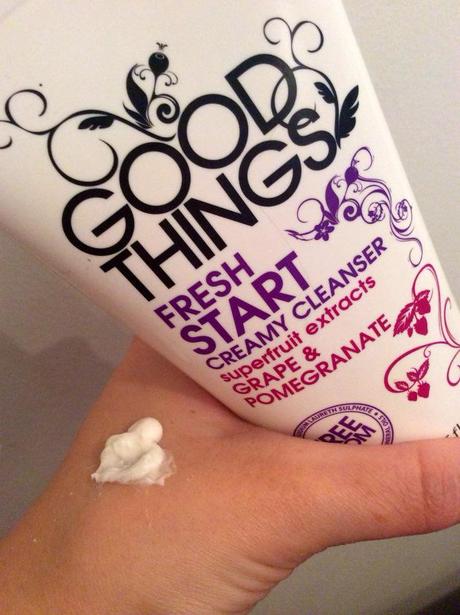 WHAT ARE YOUR THOUGHTS ON THE GOOD THINGS CLEANSER?
WHAT CLEANSERS ARE YOU CURRENTLY USING?
Lots of love,
KBxx