Kunming known as the City of Eternal Spring, is blossoming. Although it is not among the larger of the major cities of China, it is receiving that sort of attention, most recently with the expansion of its underground metro system and the plans for a high speed train to other major cities. Many typical western comforts (Starbucks, McDonald's, KFC, etc.) have made their way into Kunming over the last decade and have created a melting pot of western and Chinese culture amongst the younger generation of Kunming's Chinese. The west of the city offers a beautiful mountainous backdrop alongside the massive Dianchi (滇池) Lake. The Stone Forest sits 90 kilometers (56 miles) east of the city, a very popular destination for both locals and visitors. Here are some other ways that Kunming provides a variety of societal options to enjoy, making your student life a little bit easier. If you want to take a Chinese language course in China, then Kunming definitely should be on the top of your list.
Cultural Diversity
Kunming provides a new depth to the term "diversity." China has a total of 56 ethnic minorities, and 26 of them are represented in Kunming. For a student, it means a variety of local flavors, clothing, accents, and interesting personal stories. The student and foreign presence is strong, bringing both American and European styles to the area. Some of the older Kunming generation who have seen the growth of the city enjoy the change. While eating in a rice noodle shop – rice noodles being a staple of local Kunming food – an older Chinese lady approached me and asked in plain and clear English, "Where are you from?" She spoke fluent Russian and more than enough English to make up for my novice Mandarin. Those types of personal stories are not rare in Kunming.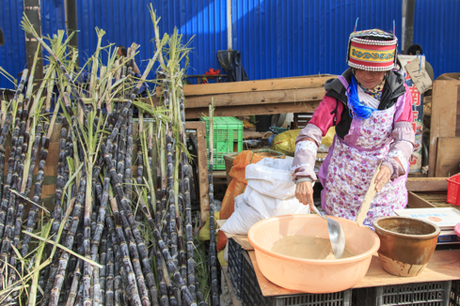 Foreign Presence
Kunming's high population of overseas students acts as a cultural shock absorber. No matter how much you immerse yourself in local culture and lifestyle, sometimes you just want pizza and beer. Many foreign-owned businesses have opened, including breweries, cafés, bookstores, and bakeries. Larger chains also provide a western feel complete with music played by indie artists. Bars and coffee shops offer live music from local and foreign musicians, and the range of restaurants reach from Indian to southeast Asian to European. Because the city is newer than other major cities, many of the housing complexes have apartments with western comforts, such as western toilets, hot water heaters, and high-speed internet.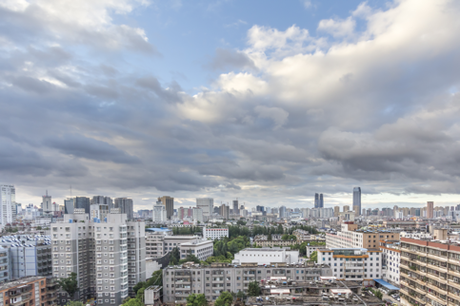 Smaller City
Kunming's commercial sprawl consumes a small percentage of the city. Qingnian (青年路), Zhengyi (正义路), DongFeng (东风路), and Renmin(人民路) roads, and JinmaBiji(金马碧鸡) city center are the main spots for the masses to flock to, along with the walkable Nanping(南屏街) Street. Hongshan East (红山东路) Road has a mix of pizzerias,cafés, and street markets with fruits, vegetables, and meat, while the nearby Wenlin(文林街) Street offers a host of bookstores, coffee shops, and smaller restaurants. Larger chains, such as Yunnan Cross Bridge Rice Noodles (云南过桥米线), survive amongst the western giants while local smaller businesses can also get by without much issue. All of that is just around the central area of Kunming. The further out from the center you go, the more natural beauty can be enjoyed on hiking trails and at mountain biking spots.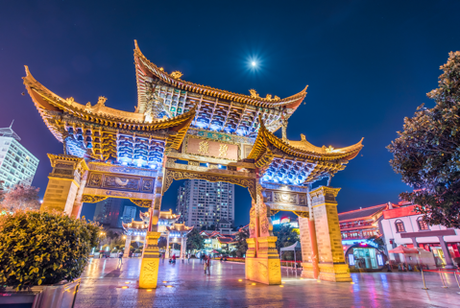 Travel Spots
Kunming is at the heart of Yunnan province, so a 4-6 hour train or car ride will get you away for the weekend to even smaller cities with charming old towns and beautiful scenery. Shangri-La (香格里拉), Dali (大理), and Lijiang (丽江) readily receive visitors year round. Luoping(罗平) boasts expansive bright yellow fields of rapeseed flower during the spring months with hills rising and falling amidst them. A short plane flight will get you to other southeast Asian countries, such as Vietnam, Thailand, Myanmar, and Cambodia, all of which are perfect for making a visa run if necessary.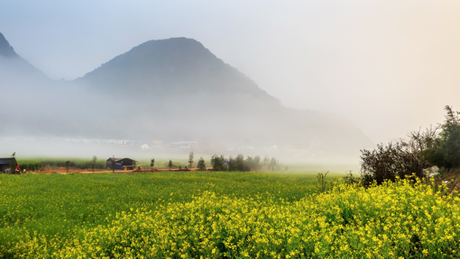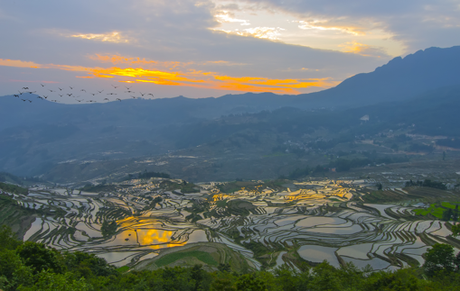 Weather
Kunming's nickname, the City of Eternal Spring, accurately offers a summation of Kunming weather. A rainy season comes during the western summer, and the "winter" temperatures can drop a bit, but otherwise it's either a t-shirt and shorts kind of summer heat or a sweatshirt and jeans kind of autumn-ness.The higher elevation of the city keeps the pollution levels lower than other major cities, making exercise and outdoor activities doable without much concern.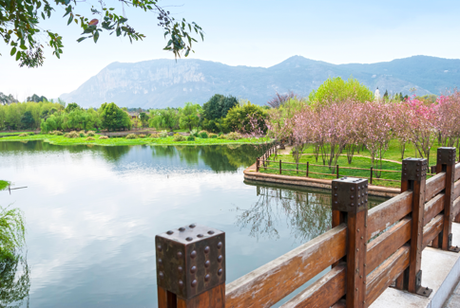 Keats School
If you're coming to study, the beauty and verve of the city and its surroundings don't matter if your school is no good. Keats has excellent options for personalized Mandarin learning, both in small class formats and one-on-one instruction. The teachers make themselves available to help with day-to-day needs ifthe current state of your Mandarin doesn't quite cut it. They take an interest in the personal experience of foreigners in China as well, preparing you for the culture, customs, habits, and general thinking patterns of China's population. Most of all, the focus of the curriculum is spoken Chinese, providing useful words, phrases, and grammar structures that are heard and needed in daily life. If you want to learn Chinese in China , Keats School is highly recommended.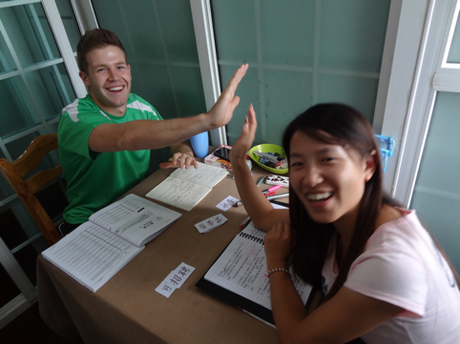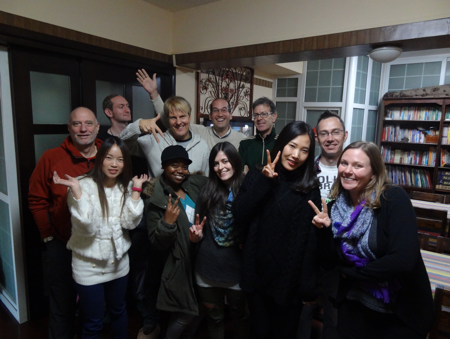 The hospitable nature of Chinese culture is accentuated in Kunming. A welcoming and helpful people excitedly try to speak with foreigners when the circumstances permit. The foreign influx has largely been viewed as positive by Kunming natives, helping Kunming become the second-most livable city in all of China. If studying Mandarin is in your future, Kunming is the place to be.