It all started with the movie Mr. and Mrs. Smith that the iconic Brad Pitt and the sexy Angelina starred together. The film was great even if it has a too predictable storyline and an overly commercial teaser because Brangelina were there. Their chemistry created the movie screens to go ablaze because the two were so hot, they fit perfectly. They have convinced the moviegoers as much as they have convinced themselves than from then on, Jennifer Aniston went out of the scene and only Brangelina were left.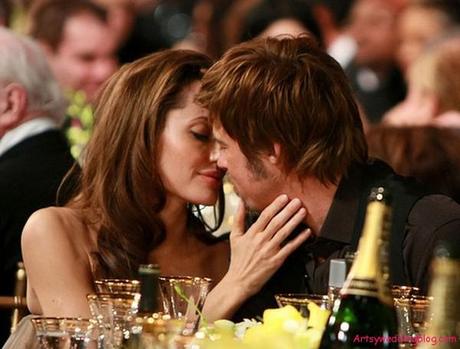 Sweet Kiss
After seven years, six adorable kids have sprouted like daises where three are adopted and three are biological children. Everything was hurdled by the paparazzi just to get a photo of them and all the updates on their growth and fancies are in the news every time.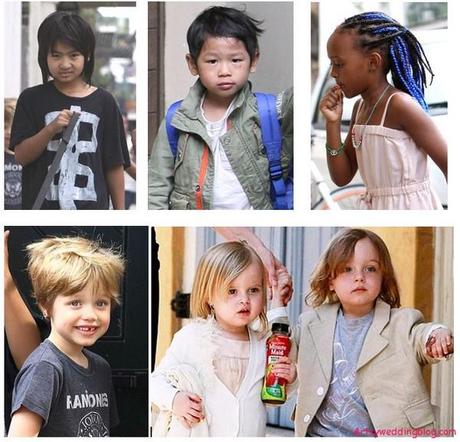 Clockwise: Maddox, Pax, Zahara, Shiloh, Vivienne & Knox
Marriage was not one of their options because as human rights advocates, they believe that everyone must be given the privilege to marry whom and what they want that if gay marriages will not be legalized then they will stay as what they are now. They have always stressed that parenting is a much greater responsibility than getting married that they settle with the former.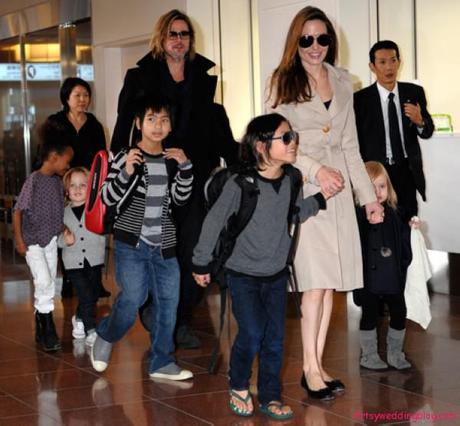 A Happy Family
The couple's stand on marriage is an admirable thing because indeed being married is just the start of having a far greater responsibility of being parents, which is the hardest job in the world. They have six to take care of and even if they have financial freedom, still this is not a joke. Children necessitate to be pampered, given love and be provided with everything they need where Brad 49 and Angelina 37 have done a good job on.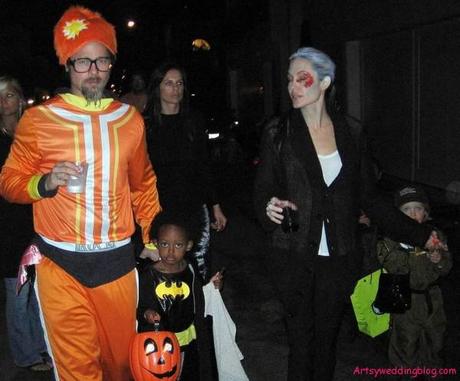 Brangelina Play with Children
There are rumors about Brad having a thing with the nanny and Angelina seeing Leonardo diCaprio but they stayed strong and together until now that their engagement has become a relief for the fans. Every family has their own problems and the Jolie-Pitts are not so different, only that whatever happens to them, it is all in the papers the next morning.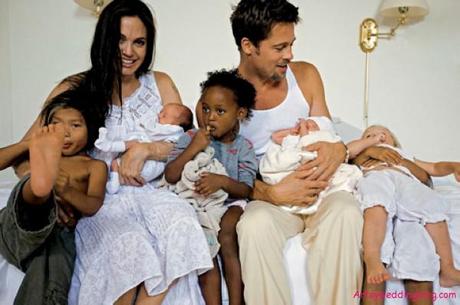 Newborn
I think this marriage will stay strong. They have six things to be considered right before they can come up wit the idea of breaking up. Well, for seven years filled with speculations and gossips they were together, that I think they can make for three, seven years more. We are so lucky to have in our generation an Angelina Jolie and a Brad Pitt that their union is already a blessing. Now we are having six of their kin to watch out in the coming years and every detail about the wedding for now. Let us just be happy for them and wish them a great life.