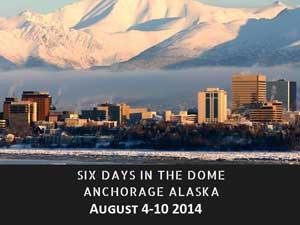 American ultrarunner Joe Fejes announced several weeks ago that he will be hosting an indoor Ultrafest featuring a 6 day, a 48 hour and a 24 hour in Anchorage, Alaska in the largest air-supported structure of its kind in North America. Called Six Days In The Dome, this will be the first indoor 6 day race run for many years in the USA.
Starts: 9:00 am Monday, August 4th – Sunday 10th 2014. The 48 hour and 24 hour races have each two start dates.
Fees also have variability with $500,$300,$200 until April 1st 2014 when there is a substantial price increase.
Checkout all the details on the race website at: Sixdaysinthedome.com
From Multidays.com, post Six Days In The Dome 2014