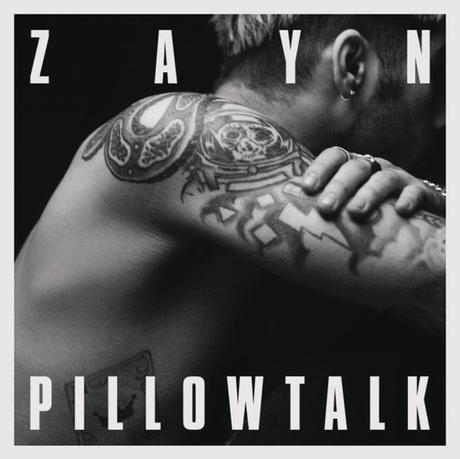 Review by Leigh Eron
Zayn Malik, presenting himself now as ZAYN, has released his first single, "Pillowtalk."  The song's accompanied by a steamy music video, all just days after the singer's former band, One Direction, released their last music video before an upcoming hiatus.  But Zayn has distanced himself enough from those boy band days, and "Pillowtalk" is his fans' first look at the "real" Zayn.
The song immediately welcomes the familiar tones of the singer, bringing us back to a true talent. Still, Zayn does not overdo his power in this song, keeping the notes mellow and rather tame, to match the R&B style he is going for.  It certainly works for Zayn as the laid back, brooding guy his persona has emanated of late.  If this is indeed the Zayn that has always wanted to be seen, "Pillowtalk" is the perfect embodiment.
The song itself is sure to be an instant hit, Zayn's background aside.  It has a sensual JT sound, a Justin Bieber Purpose draw to it, and rather intense and real lyrical concepts a la Alexander DeLeon.  And if the song doesn't have you at first listen, just watch the video.  Full of innuendo, a sultry Gigi Hadid, and of course the sexy, albeit a little lost looking, ZAYN.
Everyone is bound to be curious about how Zayn does in this new endeavor, and with "Pillowtalk," there is much to look forward to.

Filed under: Music News, Reviews Tagged: mind of mine, one direction, pillowtalk, rca records, zayn malik