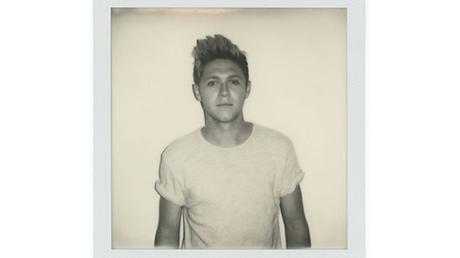 Niall Horan, a huge fan of his own band One Direction, is well on his way to breaking the Internet today.  The Irish heartthrob blindsided us all with the release of his first solo song, "This Town."
Horan has always been all about the music, being sure to incorporate instrumentals into One Direction's sound.  He's the one who brings the guitar out on stage, and has been influential in acoustic-heavy songs like "Little Things," and showed his lyrical chops on "Don't Forget Where We Belong," not to mention their latest album, Made in the A.M.  So even though One Direction has taken a break–which Horan says is still in effect–it really should be no surprise that the singer-songwriter wouldn't stay out of the studio.
Horan said "This Town" stemmed from his return to London after an extended trip exploring East Asia.  The song is acoustic and classic Niall–adorable and sweet, but also real and worthy of more than just a loyal Directioner's praise.  I personally love the tidbits about his home in Ireland–just the little note about "the pub where we met" brings an authenticity that sets Horan apart.  This strong connection to his home, rather than the mainstream American sound, is also seen in Ed Sheeran's songs, which really says something about Horan as a lyricist.
It's hard to say just what this new release means for the future of One Direction, but it's good to see that Horan can still do what he loves, and do it well.  And as he said, it doesn't hurt for fans to see him again, that he hasn't "fallen off the face of the earth."
"This Town" is the only finished song Horan has, but he is indeed working on a full album.  I think it's safe to say the world will be anxiously awaiting!
Filed under: Music News, Reviews Tagged: music creates us, new music, niall horan, one direction, this town