Since I turned 25 in August, lets just say that being 25 has had it's fair share of ups and downs already, and i'm not even halfway through yet.
I guess this comes with age, and I guess this happens each year that we grow older.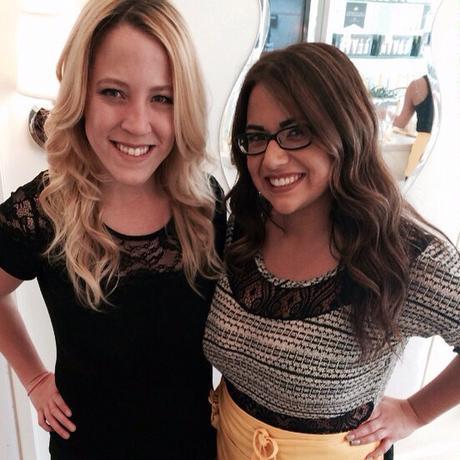 So, with that being said, here are a few things that i've learned thus far:
1.  YOU START TO REALIZE WHICH FRIENDS OF YOURS ARE YOUR CLOSEST FRIENDS
This is the age where you're in the middle of your twenties. People start taking life more seriously, and start really branching off to do their own thing, and to figure out their own life. This is a time, where your TRUE friends will always stick by your side, no matter what, through thick & thin. True friends never leave your side.
2.  YOU START TAKING YOUR DATING LIFE MORE SERIOUSLY
My parents were married by the time that they were 28, and that to me is something that I always get anxiety about. I'm not saying that you should ever rush your dating life, because you shouldn't, you can get married if you're looking to at any age, but this is the age, where you usually start taking things to the next level.
3.  IT IS 'OKAY' TO LET PEOPLE OUT OF YOUR LIFE THAT NEED TO BE
People will always come and go. The older you get, the less you start to care about those that leave out of your life, and it starts to make sense that those people were obviously not meant to be in your life for a reason. Flush out the negatives in your life, but always keep the positives.
4.  YOU START ACCEPTING THE FACT OF HOW LIFE REALLY WORKS
When I was younger, I felt like I didn't understand 'death', I was always so angry when somebody would pass away, I couldn't accept it no matter how hard I tried to understand it.
In these past few months, having more friends pass away then I could have ever imagined, i'm slowly accepting the fact that everyone has to leave at some point. It's still hard for me 99.9% of the time, it's not fair, it's not fair for anybody, but you still have to move along with life as best as you can, until it's your time.
5.   YOU REALLY LEARN THAT THE OLDER YOU GET THE MORE YOU HAVE TO TAKE GOOD CARE OF YOURSELF
Whether it's maintaining a healthy diet, or working out at the gym a few days a week, the older we get, the more we just can't slouch around.
Even though we want to, it's not healthy, and with older age, it's not the best idea.
6.   STARTING TO MANAGE YOUR FINANCES IS STARTING TO BE EXTREMELY IMPORTANT TO YOU
If it wasn't already, like most of our 'party' days when we were 21/22, 25 is a time where most of us start living on our own, or starting to save up for a house, or maybe a condo. Instead of spending money on things we don't need, we start saving our money for our future, and on things that we need.
7.   GOING UP A SIZE OR TWO IS STARTING TO BECOME STRESSFUL
When your metabolism slows down, and you see yourself packing on the pounds, you start to get a little stressed out. This may or may not apply to everybody, but talking for myself specifically, I want to take good care of myself and my body before I hit 30. You don't necessarily have to be weight conscious, but being active starts to become more of a priority.