Hey loves!
I must really be on a role with these simple designs because I think I love these ones even more then the sparrows! 
You can't really ever go wrong with white and nude nails. They are the epitome of class and will absolutely never go out of style. It's always fun to grab a white and nude polish and see what you can create. More often then not the final result will be cool and classy. I took a bit more of a daring spin on this simple combination, I added some holographic extra and some petite spikes to boot ;) 
I started with a base of Color Club Cosmic Fate, an orangey holo but just neutral enough. When that was dry I took some tape and cut it into long triangle shapes and stuck them on my nails by my cuticles. After they were positioned correctly I painted over everything with a generous layer of Essie Blanc. I peeled off the tape to reveal cute spikes and topped everything off with Poshe top coat to finish the design.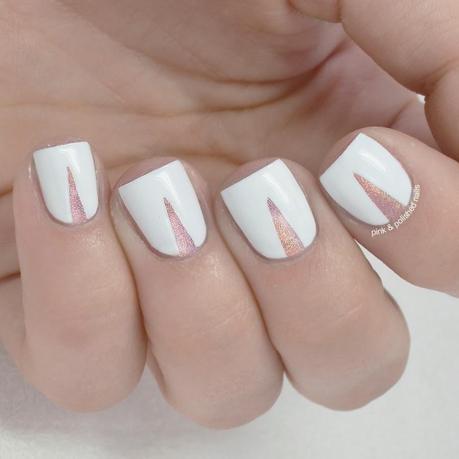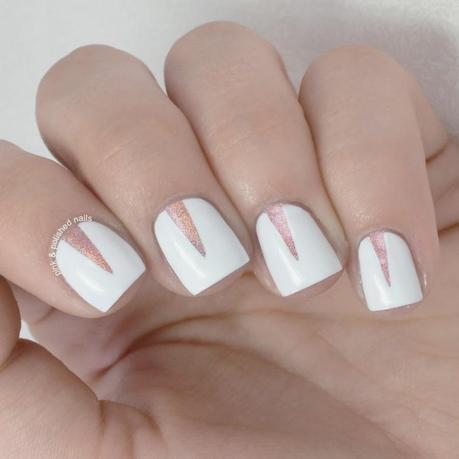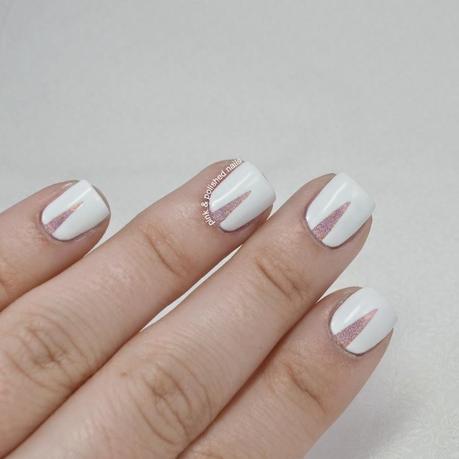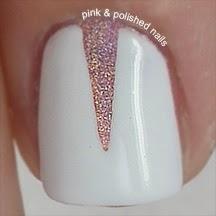 I really enjoy this design, especially with neutral colors like this. And the holographic base just gives it that little extra oopmh to make it interesting.
What about you guys? What is your favorite white and nude combination?
Thanks loves :)