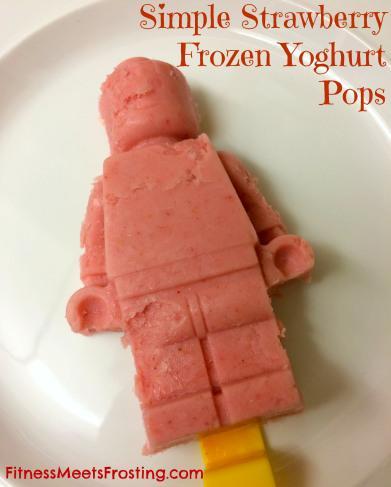 WORKOUTS
Monday: Rest
Tuesday: 2 mile jog with the pup (all I had time for- class day)
Wednesday: 5K runch
Today: Speedwork (hopefully). Felt some weird/sharp heel pain during yesterday's run so I'm only going to run if my foot feels good. Otherwise- strength training.
—–
Right now we have one of my favorite house guests visiting.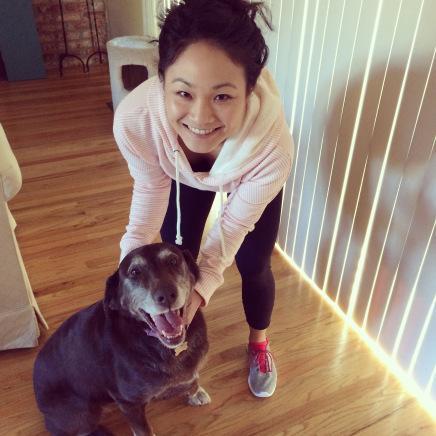 Sienna is staying with us for the week. For those of you who don't know, Sienna is the family dog that I wasn't allowed to take with me when I moved out of my parents' house. Boo. So I like to steal her at least 1x/month for sleepovers. Totally normal.
On to the delicious frozen treats!
Kyle and I are going to Hawaii this summer, so I've been trying to be extra good when it comes to eating. Unfortunately I have a major sweet tooth and sometimes get crazy dessert cravings. Luckily, if we don't keep desserts in the house, I simply don't eat them. BUT (ladies- back me up on this) there's always a certain part of the month where I HAVE to have something sweet. Enter, delicious, homemade, simple, strawberry frozen yoghurt pops! These only have 5 ingredients!
I wanted to create a simple and healthier frozen treat that would satisfy my dessert craving and have a little protein. I decided to use Mountain High Yoghurt as the base!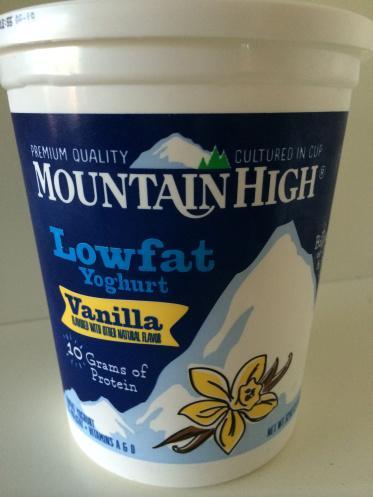 Check out their Pinterest, Facebook, and Instagram Pages for more recipe ideas!
I love Mountain High because they use simple ingredients for their product. Plus, they use milk from farms that never treat the cows with growth hormones!
If you're interested, click here to get a free coupon for Mountain High Yoghurt (scroll to the bottom and subscribe).
NOTE: You will need a blender (or food processor) and popsicle molds for this recipe! Legoland popsicle mold not included ;)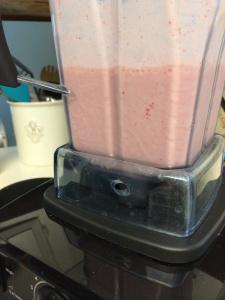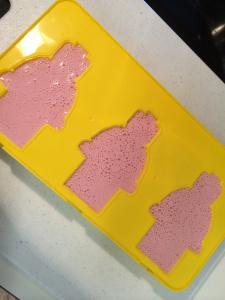 Simple Strawberry Frozen Yoghurt Pops
Servings: ~6 pops
Difficulty: easy
Print
Ingredients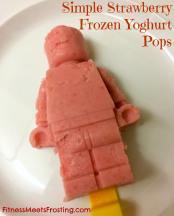 1 cup Mountain High Vanilla (or Plain) Yoghurt
1 cup fresh or frozen strawberries
1 tsp pure vanilla extract
1 tbsp honey
1 tbsp fresh lemon juice
Directions
If using frozen strawberries, you may want to thaw them in the microwave for ~20 seconds. I did not need to do this step and the pops turned out great.
Place all ingredients in a blender. Blend until smooth.
Pour into popsicle mold.
Freeze >8 hours. Freeze time will depend on size of popsicles.
Enjoy!
fitnessmeetsfrosting.com

I hope you love these as much as I do!
Thanks to Mountain High Yoghurt for sponsoring today's post!
Check out their Pinterest, Facebook, and Instagram Pages for more recipe ideas!