Ever woke up late and need to hurry to school, to work or do errands? Here's a quick makeup fix that will make you look fresh and awake using only 3 products.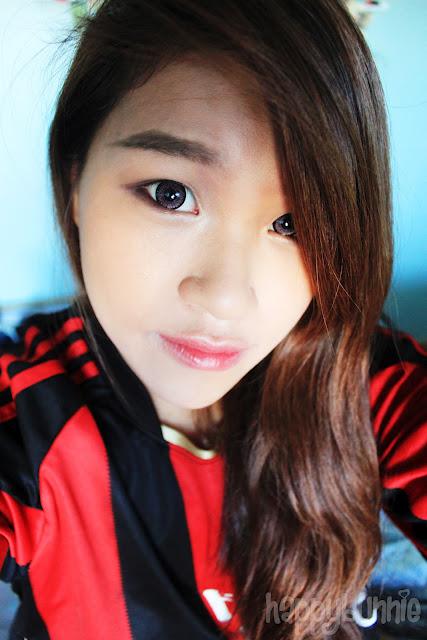 Of course since I don't have the perfect skin I used a little concealer to cover up my dark eye circles and a little BB Cream. For the eyes, I used the NYX Jumbo Eye Pencil in Cottage Cheese all over my lid, adding a little extra on the inner corner of my eyes and under the brow bone. Blend it with your finger. With a clean finger, I placed NYX Nude Matte Eyeshadow in Haywire all over the lid blending it out just using my finger. Now with a sponge tip applicator, or in my case, a smudge brush, apply the same eyeshadow on the bottom lash line and wing it out. For the lips, I used Lioele Pop Cherry Tint for a nice pink gradient. You may put on a pair of awesome circle lens for a dolly look but otherwise you will look just fine and fresh without 'em.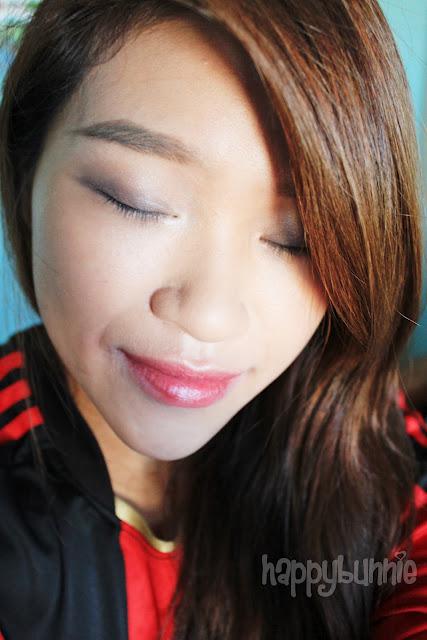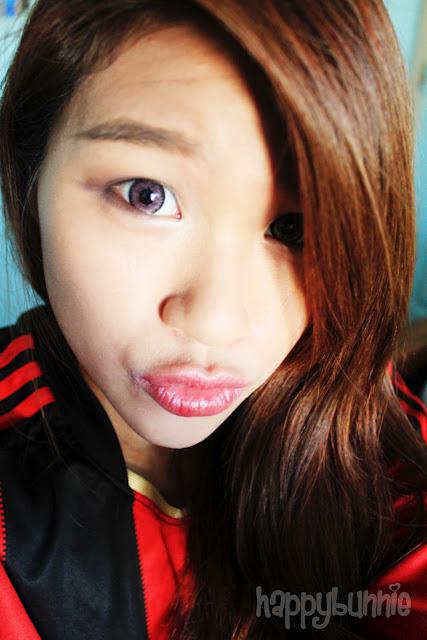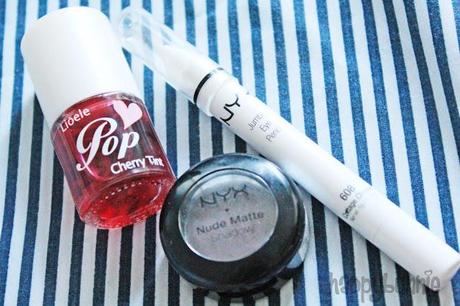 Lioele Pop Cherry Tint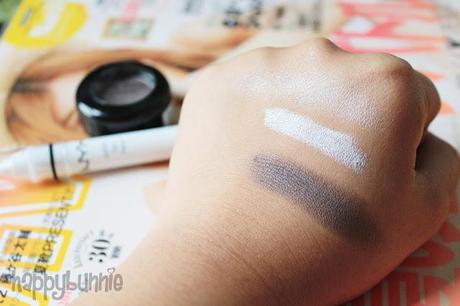 NYX Nude Matte Eyeshadow in Haywire - cool grayish brown  NYX Jumbo Eye Pencil in Cottage Cheese - pearly white
 Still got a little more time on your hands to spare? Line your eyes with a gel liner and add mascara to the lasher to give more strength and character to the eyes. A pink gloss would be perfect on top of the lip tint too.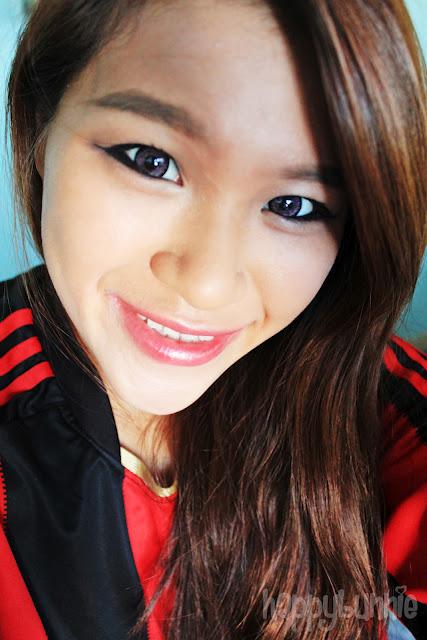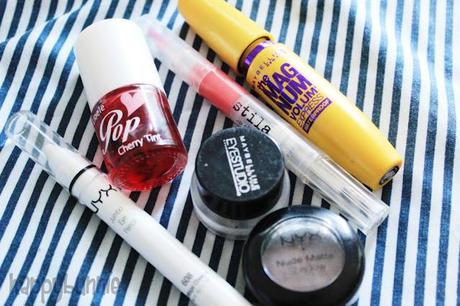 Maybelline Eyestudio Gel Liner in Black Maybelline Magnum Mascara Stila Lip Glaze in Fantasy
And now you're good to go!
*Lioele Pop Cherry Tint, NYX Jumbo Eye Pencil and NYX Nude Matte Eyeshadow were sent by Kaylie of SassyandSmitten. 
*Check out SassyandSmitten.com for Asian and US makeup products and get 20% off on your purchase with the code: urhappybunnie0912 valid until 10/1/12
Hope you like this look!