Ever create a refreshing mani? One that reminds you of splashing in the water on a hot summers day? Yeah.... this is it for me! I love this blue teal purple and black color combination it's so delicious and perfect for the sweet summertime.
I started off with a base of China Glaze Too Yacht To Handle and then created the dots using Wet n Wild Black Creme, China Glaze DJ Blew My Mind, and China Glaze PLUR-ple. I sealed everything in with some Seche Vite and that was it!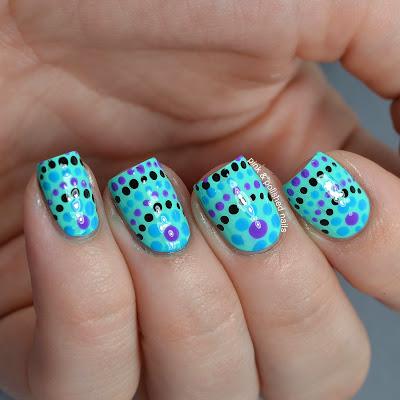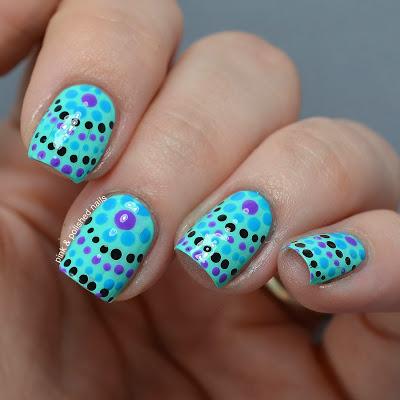 You really can never go wrong with a dotticure, there's so many different looks you can create with just one simple tool. It's also a great way to get some creative juice flowing if you've run into a nail art block because it's so easy and mindless and you can create stunning designs!
This look is no exception either, this color combination just screams summertime!
What do you guys think?
Thanks loves :)