The Austrian brand Silhouette was founded in 1964 by Anneliese and Arnold Schmied, who decided to create an eyewear collection that let the look be the absolute protagonist and fit every person. In addition, one of Silhouette's main purposesis for its contact lenses to become an accessory, not only a visual aid.
Silhouette only makes rimless glasses, what makes them a unique model, in contrast with other eyewear brand producers. Silhouette's products' quality and design are exclusive. Passion for small details, unique and personal design and an almost artistic technology used in the production process are some of the aspects they promote in their letter of introduction.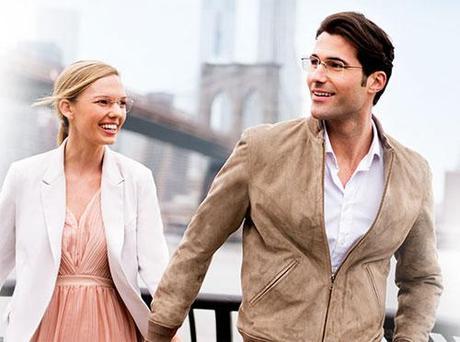 Silhouette glasses' rims are made of titanium, making them flexible, light and tough. Many frames are hingeless as well, giving an elegant and modern look to the user's face. Moreover, the models presented by the Austrian brand in its campaigns are appropriate to the parameters required for every season, a condition that primarily aims to satisfy the customer.
In that sense, Silhouette eyewear offers both practical and aesthetic benefits. Apart from perfect fitting to any face shape, their long-lasting quality makes it unnecessary to repair the glasses or replace them very often. That is the reason why buying Silhoutte eyewear (eyeglasses) is always the right choice for our eye health and it also goes easy on our wallet in the long term.
The future is promising, full of opportunities in Silhouette, a company endorsed by a team of professionals that keeps going for cutting-edge models that promote the brand's essence in the optical sector.