hey everyone,
so as you may notice i have put up some sigma banners along the side of my blog, this basically means that i am now an affiliate with sigma, which means every-time you click on the banner i get a percentage of money out of it, now i am definitely not doing it for the money because i don't expect anything really, i know sad right, but im doing it for the pure reason that i just love sigma, and when you become an affiliate they send you monthly newsletters and things to tell you what's new and what to expect.
I have put it in my disclaimer so you all understand about it, but anyway back to my point:
Sigma sent me the travel tapered blending brush E25, $11 (£6) and i thought i would tell you abit about it,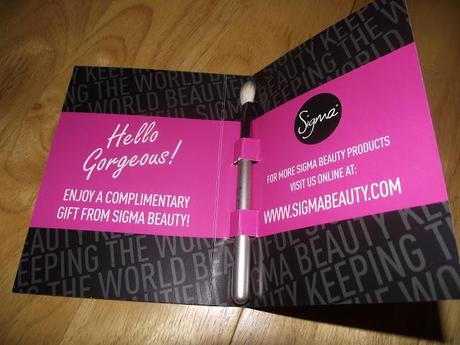 it is out of there travel brush kits, so it is smaller then their regular brushes, making it easier to travel and carry around with you,
i find it really good for blending out my eye shadows and blend them in together.
The bristles on this brush, are amazing they are so soft, and so lovely to just put on your face, they are also made of natural fibres, so they are nicer to clean and will stay that soft after you clean them.



Sigma also do a range of vegan brushes, for anyone that is a vegan because obviously there is NOTHING to do with animals in those brushes.
and of course they do make-up, i also got sent some cute little tester pots of the eye shadow out of dare palette, $35 (£21) which comes with 8 bright eye shadow shades, both in matte and satin finishes and with a double ended brush, the E20 and E45,
and a little scarlet eyebrow powder out of their beauty expect- brow kit design, $69 (£43) that i have been wanting to try for ages, so im excited i got a little tester of it, because the kit comes with everything you need, eyebrow stencils, tweezers, scissors, 5 brow shades, 

E75 - angled brow, E80 - wand dual-ended brush, d

ual-ended brow pencil, d

ual-ended brow gel, d

ual-ended highlighting pencil.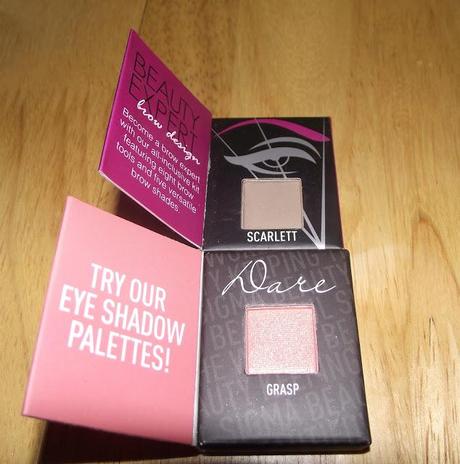 so yeah, that's everything i got and im soo excited, because i love sigma, i will have to buy some more :D
they also have an October offer on, if you purchase anything through October you get a 10% discount, so basically you could now get the brush, for £5.40. Just type in DEAL2012 at the checkout, when your ready to purchase, you can click here and itll take you straight to the brushes section.
hope you enjoy, see you guys soon xxx