Another collection of the comic books I got that came out today.
Shutter #1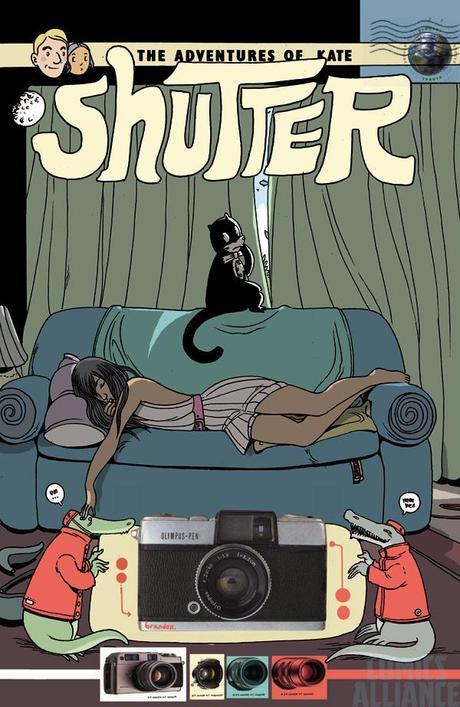 First up is Shutter by writer Joe Keatinge and artist Leila del Duca. I love that this variant cover makes it look like a Tintin comic, considering that Tintin was one of the inspirations behind this story of a great explorer named Kate Kristopher. Kate's adventures are even more fantastic because she lives in a world with aliens, demons and all manner of creatures. The drawing and colours are beautiful in this book and I can't wait to see where the story goes.
When I got to Silver Snail, I didn't see Shutter on the new comics rack, and was pretty upset. I was waiting to see if it would get pulled since the employees were refilling the slots, but then the reviewer,
Fred
, put back Shutter and Lumberjanes. I snatched them up right away! Two weeks in a row that I got lucky. Perhaps I need to start taking 12pm lunches on Wednesdays.
Lumberjanes #1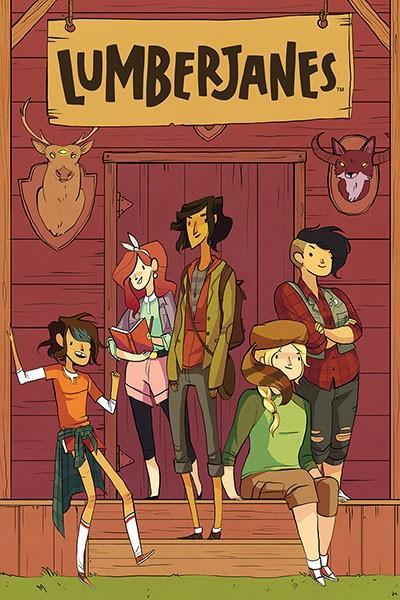 Ok, first up, apologies for the obviously unveganness going on on the cover of Lumberjanes. That aside, this is one awesome comic book! Lumberjanes was put together by a great team of women. Written, drawn, coloured and lettered by women. Even all of the cover variants are done by women. Even the editors are women! It looks fantastic and I love the wit in it. Oh my gosh there's a
Wishbone
reference! And the camp director asks for her hot chocolate to be made with soy milk. I have to say, I think Lumberjanes is my new favorite comic book. I can't wait for the next one.
Captain Marvel #2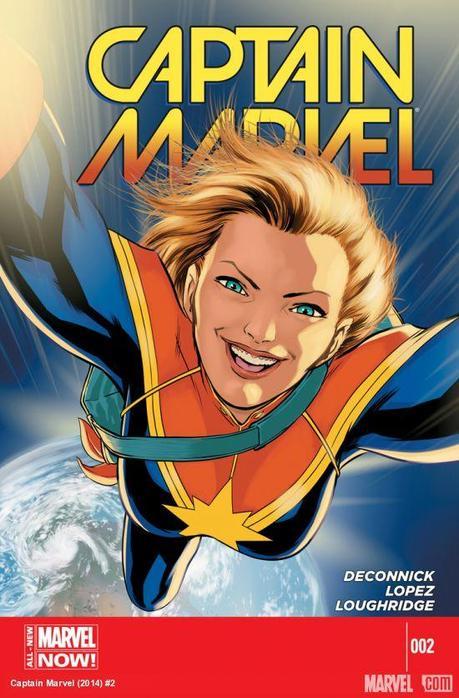 Last but not least, I got the next issue of Captain Marvel, which I'll curl up with when I get home. Since in the comic Captain Marvel is daring the Iron Patriot, I would really like it if she would eventually show up in the movies. Here's hoping.
(P.S. Anyone else see Captain America: The Winter Soldier and then see this week's Marvel's Agents of S.H.I.E.L.D?! Holy moly! What a jaw dropper!)
~Laura