Hello! ~

♥

It has been a while since my last Shopping post, so let's catch up with some of the nice things I got lately!
SammyDress
The first item I want to show you is a sponsored product. I got a coupon and was allowed to pick something from the huge selection of products SammyDress offers. It took me a while to browse through their offers and even longer to decide, because they have a lot of different items for all kinds of different tastes, but in the end I settled for this dress, which fits my Mori Girl style perfectly. The dress was only $15.74, so extremely cheep and  shipping was additional $7.97. I don't like very much that you cannot really see the shipping costs before you add an item to your card and since I only got this one item I also do not know how shipping costs add up when you buy multiple items. Still, for a total of $23.71 the price for the dress was very reasonable.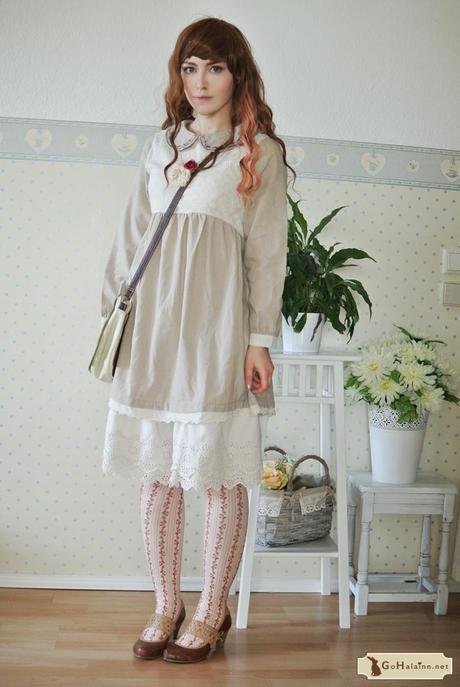 I made my order on November 12th and SammyDress' Shipping Handling Information says they need between 4-10 business days for processing an order. However, I did not get a shipping confirmation before December 5th, so the processing time for my order was 25 days total. If you plan to order from SammyDress you might want to count in some extra time.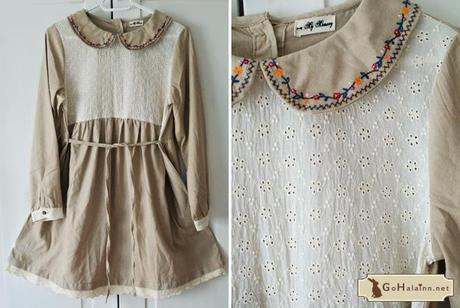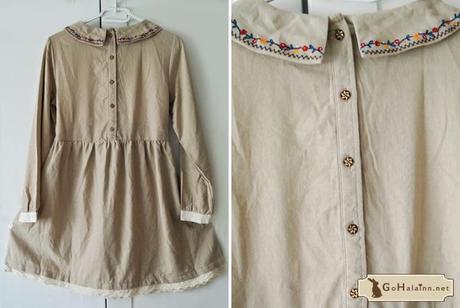 The cheap price made me worried about what kind of quality the dress would have, especially since sometimes products you get from Asia do not even look anything like the product photos you get to see in the stores, but the dress resembled the product photo on their site 100%. I also don't have any complains about the quality at all as it equals the one of all the clothes I buy from Asia. 
I like this dress a lot and think it is a beautiful stand-alone piece for Mori Girl coordinations, because you don't really need many other accessories or layers to make this look truly "Mori"-like. The dress is quite short, so you can either wear it as a dress alone, or like a long blouse.
Taobao 
I also made some purchases through Taobao again. Lately I have been constantly searching for pants, because I really don't own many.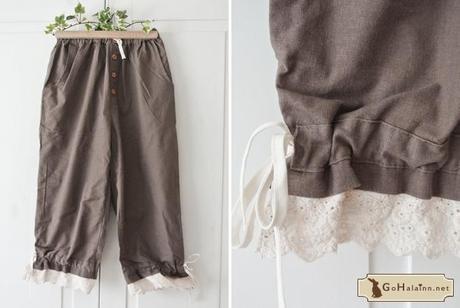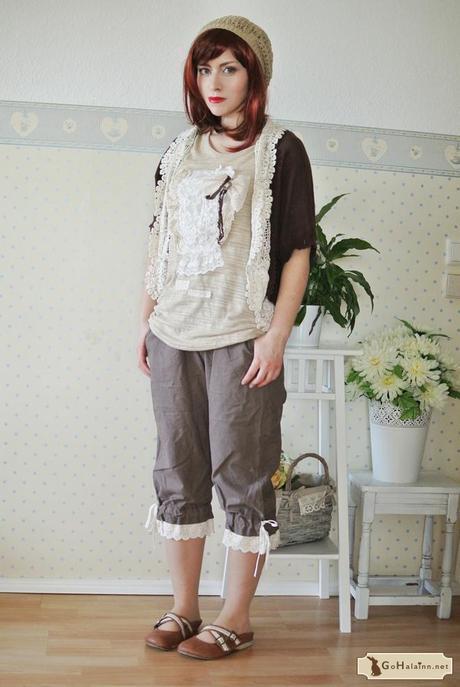 These pants were bought from Taobao Seller welive. They don't look like much when just hanging there, but they are really cute once put on. Pants are often risky to buy for me, because I have a relatively big upper body and Asian clothing runs so small, but these are cut very loose and fit perfectly. It was my first time buying from this seller and I am quite satisfied.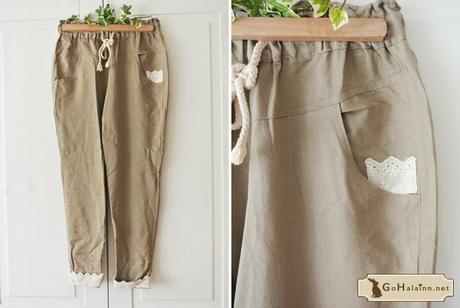 These pants were a bit of a flop for me. I bought them from Taobao Seller ayakaqjd and they looked like very loose pants on the product photos, but are actually skin-tight on me. Not to an extend where I could not wear them or they would not fit, but it is just not what I was looking for at all. I have bought from this seller many times before and was always very happy with my purchases. Looks like I have to keep in mind how petite their models are in the future.
My last purchase was also a bit risky, because I bought shoes and it is always a risk to buy shoes you cannot try on, especially since Asian shoe soften come in 3 sizes to pick from only. I bought these beautiful Mori Girl shoes from Taobao Seller jociya, another first time for me. I bought them in Size "M (36-37)". I have shoe size EU36/UK 3.5/US6 and the shoes are a bit loose, but just right if you wear thick winter socks in winter.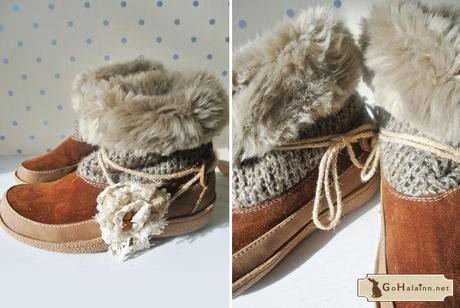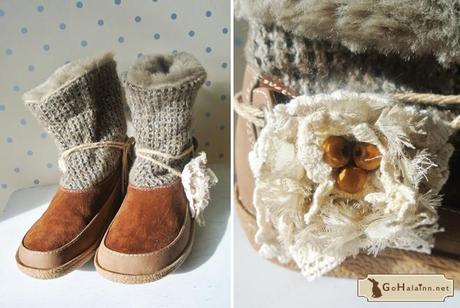 Everything about these shoes is just perfect. They are very warm and soft inside, of good quality and just beautiful. This seller is one I have to keep in mind for further shoes purchases, because I have bought shoes that fell apart after the first walk from China already, so it is always good to know a seller where you know that you will get good quality from.
That's all for now, see you soon!