Hello! ~

♥

Today I will review the ElishaCoy Vitamin Pore Cleanser for you. This cleanser comes in a white cardbox packing with small portulaca flowers on it. The actual tube the product comes in holds 120ml of product and is light blue with a silver holographic ElishaCoy logo on it. It looks simple, but very high quality-like.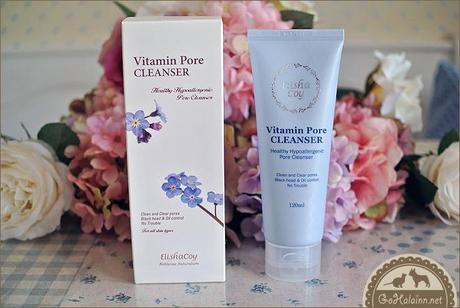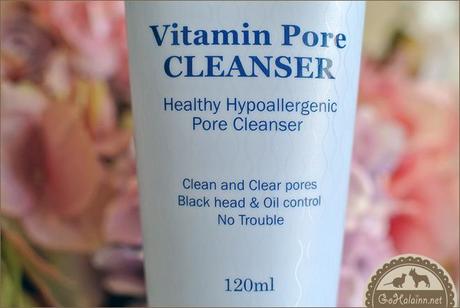 The reason why I picked this cleanser is because it promises to be a cleanser for problematic skin, which prevents black heads, cleans pores and offers oil control, while at the same time it is supposed to be hypoallergic and clean your skin gently without causing any irritations. If you followed my past reviews you might now that I have the very unfortunate combination of having very oily and troubled skins with lots of breakouts, but at the same time also have very sensitive skin, which is prone to rash and more breakouts due to allergic reaction. Since usually products for troubled skin are very harsh, this product sounded like something I should try out.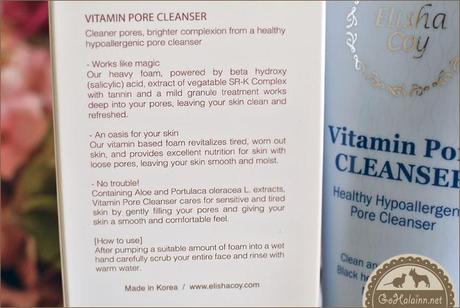 Main ingredients of the ElishaCoy Vitamin Pore Cleanser are 
Panthenol (Vitamin B5),  Niacinamide (VitaminB3)  Tocopheryl acetate (VitaminE), Salicylic acid , Aloe Vera leaf extract and
portulaca flowers extract. The vitamines provide nourishment to the skin and mild, small blue granules remove waste from your skin.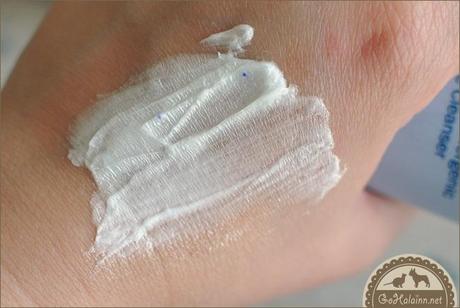 I was really content with this cleanser, because it keeps up to its promises: It is very mild, doesn't cause any irritationa, not even a stinging feeling in my eyes when using it to remove my eye makeup. At the same time it seems extremely efficient. Just applying a bit of it and mixing it with water creates a decent lather and removes my makeup completely. But what's best of all is that my overall skin condition actually got better! I can't say that it was a 180° improvement, but it was still a visible one, with clearly less blackheads around my nose area and overall less new pimples then usual. I am very pleased with this product and can recommend it.

Very mild product
No irritations
Very efficient
Reduces blackheads and pimples
Nice packing
English decription

Hard to squeeze product out of tube when there isn't much content left