Hello!~

♥

This is a review of the Etude House Color My Brows eyebrow mascara in the shade #3 Red Brown. I already had this product in #2 Light brown and wrote a review about it here.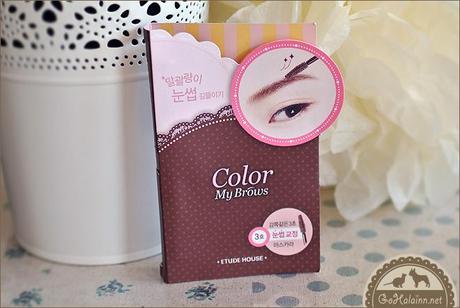 The mascara comes in a paper packing and contains 4.5g of product. It is a bit smaller than a common eyelash mascara. 
Eyebrow mascaras are awesome if you dye your hair and you eyebrows are a different shade than the hair on your head. Of course you can also dye your eyebrowns, I tried that, but since my eyebrows grow so fast, I would have to dye them every 3 days, which isn't an acceptable option for me, so I like using eyebrow mascaras. Not only can they change the color of your eyebrows, they can also help keeping your eyebrows in order or fill out empty spaces,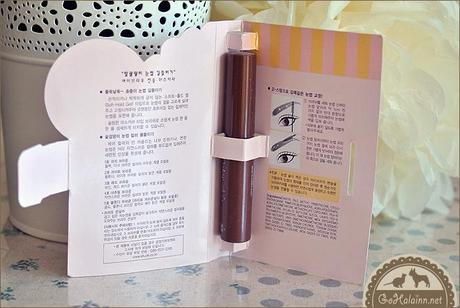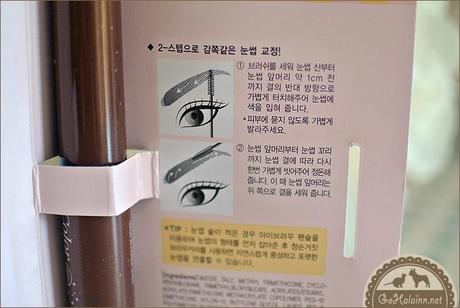 Since the eyebrow mascara is smaller than a normal mascara, the brush is also smaller and just the right size for eyebrows.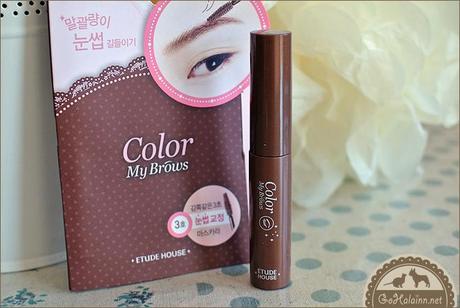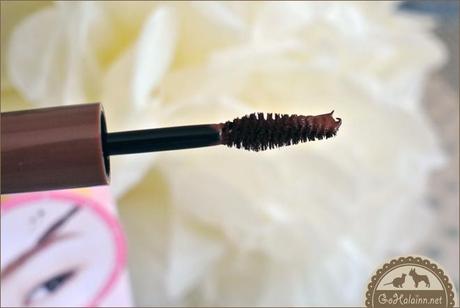 #3 Red Brown is exactly what the name says: A reddish brown. I did not have much of a problem handling the #2 Light Brown shade, probably because the shade was much lighter than my natural browns. But with #3 Red Brown I have the feeling that I was getting way too much of the product on the brush. It made application hard and the result sometimes messy. My eyebrows often turned out looking very dark and bold. Most of all I had the feeling that there was way too much product getting on the area of my eyebrows where I started applying the mascara. It turned out to be much easier to use when I whipped the brush on a tissue paper before applying the mascara, but you waste quite a lot of product like this, so the mascara did not last long. When there wasn't much of the product left in the mascara, application was also much easier.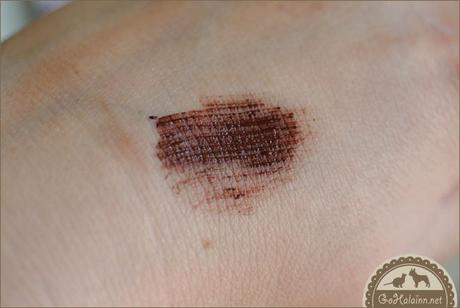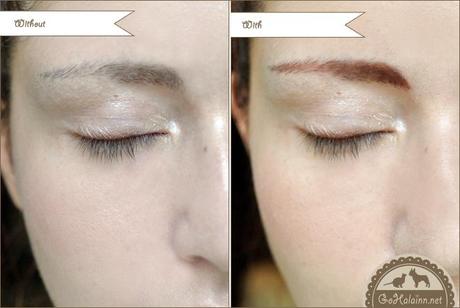 I like the color a lot and, even though you cannot see it in the photos, it matches my hair color really well. However, I think the brush collects way too much of the product for an easy application and even result. 

Affordable price
Nice color

Brush collects too much of the product
Even application difficult