Hello! ~

♥
I am sorry for having been absent for so long, but I have not given up on blogging. I just really don't have much time lately. Neither to review products nor to even try them out. I didn't even find much time to look what new products are out there, so I will try catching up with some of my older products for now. I'll start with the Etude House Lash Perm 3 Step Volumecara Mascara.
This is another product that was  was kindly sponsored to me by W2Beauty, a store specializing on Korean beauty products.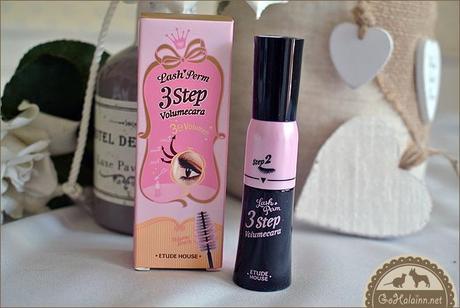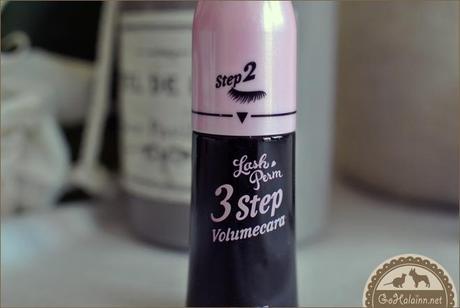 This mascara comes in a cute black and pink packing in a cardoard box and holds 9.5g of product. It is a black mascara and, as far as I know, not available in any other colors.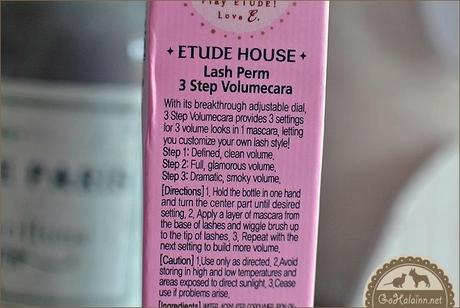 The Etude House Lash Perm 3 Step Volumecara is supposed to be volume-boosting and to be able to style your lashes in 3 different ways, depending on your settings. The upper part of the mascara can be twisted and there is an arrow with the writings "Step 1", "Step 2" and "Step 3" showing you which setting the mascara is in.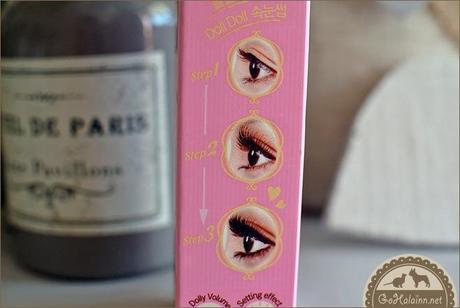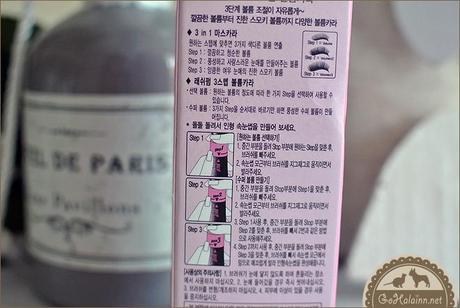 Step 1 is for "
defined, clean volume". It is supposed to provides natural definition for everyday wear. Step 2 is for "
Full, glamorous volume." It is supposed to add even more volume. Step 3 is for "
Dramatic, smoky volume", creating big and bold lashes.
I admit that that I was - and still am - very sceptical about whether there is really any point in twisting the mascara. Is there really some kind of tricky mechanism behind it, or is it just all for show and all you are really doing is adding 3 coats of the very same mascara to your lashes. I am tending towards thinking the latter.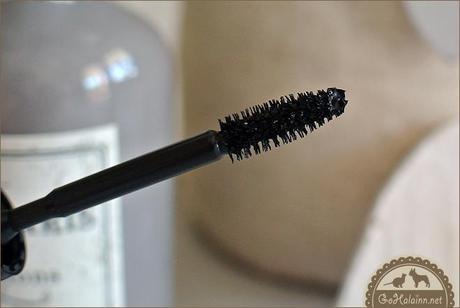 So, let's try out how it works. In the upper left corner you can see my lashes without any mascara. My lashes are rather long, but very thin. I do like the effect with one coat of "Step 1". It still looks very natural, could almost pass as "no-mascara"-look, but you can see that they seem a bit longer and more defined.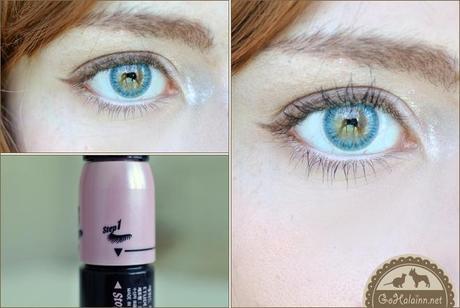 Step 2 makes my lashes very dark and bold. They also appear even longer, but unfortunately not fuller. This actually still looks good for afar, but I feel like, if you get up too close, the lashes don't look all that great anymore, because they stick together and it looks like I had thicker lashes, but fewer of them. Still an okay look, and if you have full lashes to begin with, this probably looks great, but it's not my most favorite look.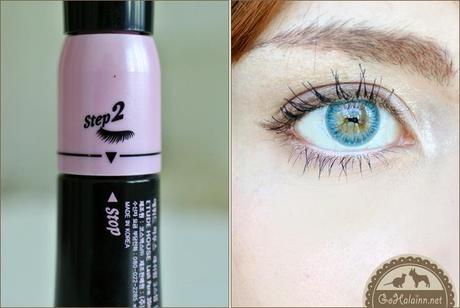 Step 3 doesn't really look any better. There isn't much different between Step 2, only that they stick together even more and appear clogged up. I don't think this is a very good look.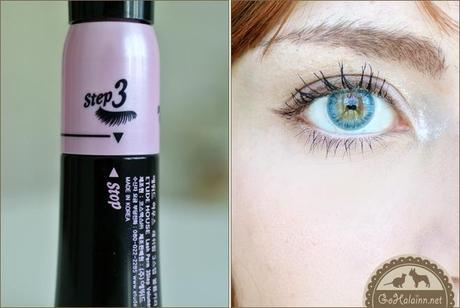 I already posted this photo in a previous circle lens review and as you can see, it doens't look so bad from further away and your lashes really appear very prominent, but close up it looks really poor: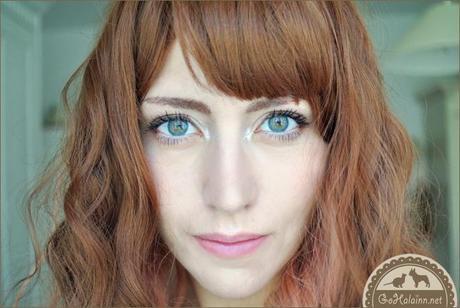 For me the 3-Step thing just doesn't seem to work. There are too many layers of mascara on my lashes. I've read in other reviews that the problem is that you have to apply the 3 coats really fast, because it only starts looking bad if one layer starts drying up and you apply the next over it then, but I couldn't make this work either way. However, I absolutely do love this mascara if I use one simple coat only, because I like how it makes my lashes look better, but still natural. I would even consider re-purchasing this mascara and continue using it like this, just this fancy 3-step-stuff isn't my cup of tea.

Using this as a normal 1-coat mascara, it gives a pretty, yet very natural look
Lengthens lashes

Second and 3rd layer makes lashes stick together if you don't apply fast enough