Beach days are slowly floating away, but these rich colors are here to stay.  Some of my blogger friends wondered why I didn't keep my previous previous Shiseido Eyecolor Trio "Pink Sands"…well for one, I wanted to give something special to you guys for Spring, so I gave it away, and 2 because I preferred the palette in this colorway, RD 299 Beach Grass.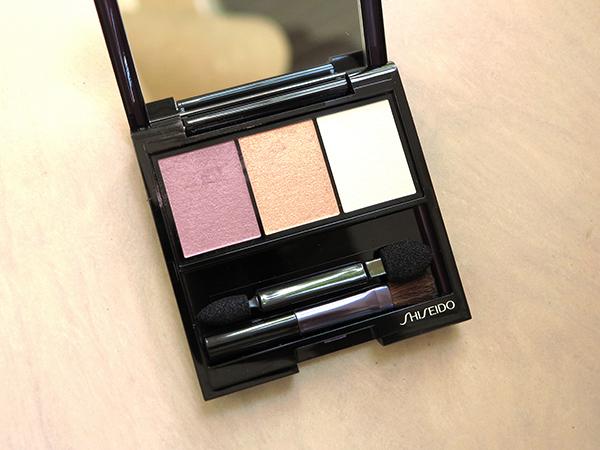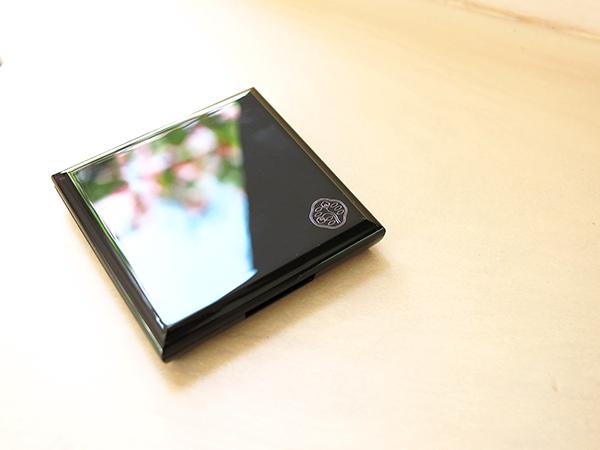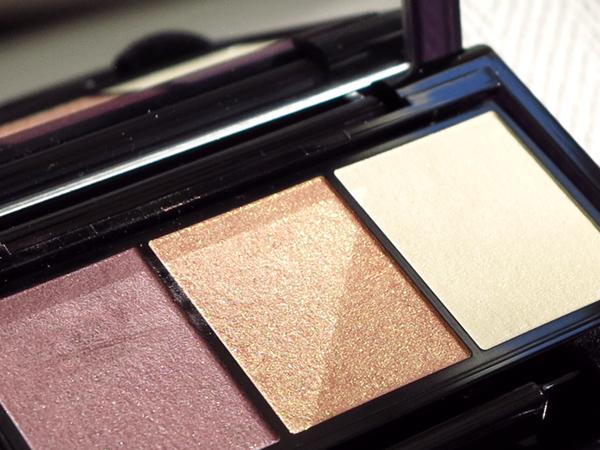 If you've ever found yourself giving up on shimmer in your thirties (yea, watch me embrace my big three oh! lol) or even your late twenties that's because many shimmery eyeshadow compacts out there are haphazardly bad to work with.  They've often got tons of fallout and knockout chunks of sparkle that on occasion may not be sophisticated or even enhance wrinkles and fine lines.  It's all forgivable to just sit on those shimmer shades and slap on everything matte to be safe but let me throw this curve-ball at you.  There's  actually nothing like a bit of properly placed, high quality satin shimmer to draw out a bit of youth around those weary eyes.  Lisa Eldridge never holds back on shimmer in her tutorials on herself, and she's in her early 40s!  The key is to use an so you don't get fall out, find the sort of eyeshadow shimmer texture that will not fail you and not put it beyond a certain point, and do your base AFTER your eyes so you can clean up around the eye.  Read more to sort of (coz it's not video…meh) see this eyecolor trio in action!
The Luminizing Satin Trios by Shiseido have the sort of quality you need if you'd like to take a leap of faith with some sparkle.  If the purple scares you, you needn't even use the purple during the daytime.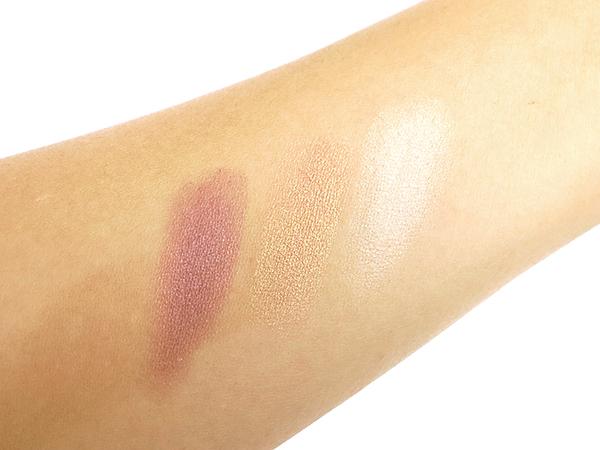 What drew me to this palette was not the purple but the rosy gold desert shade and the vanilla shade which together is one of the BEST daytime makeup combinations in eyeshadow (for light medium to tan skin) I've seen in a good long while.  The vanilla shade is perfect on a medium to fair browbone and the rose gold desert shade all over the lid is sooo pretty.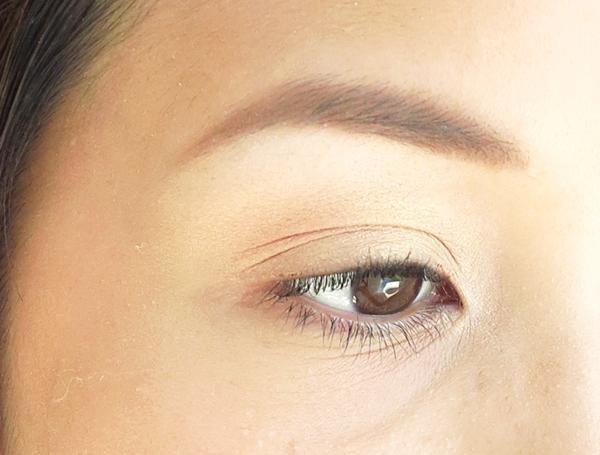 My big camera for some strange reason couldn't catch the satin finish too well today.  So check the next photo taken with my mobile, lower resolution but it shows the satin finish the way it looks in real life.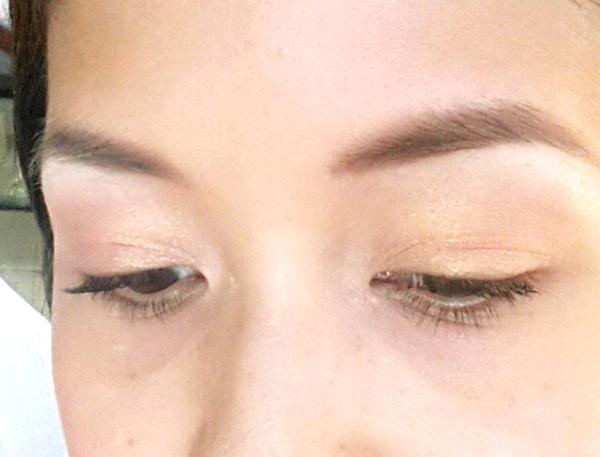 See?  That's all you really need in the daytime, it's the sort of look that lots of women who've asked me want to achieve, the almost-nothing-but-something-there look.  You get lift beneath the brow and a pretty sheen over the lid.  Then if you'd like to deepen the look for a not too intense evening look work in the warm purple in the crease and blend it outward.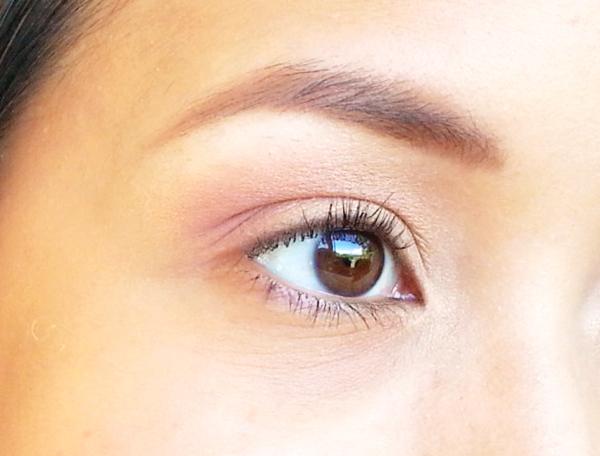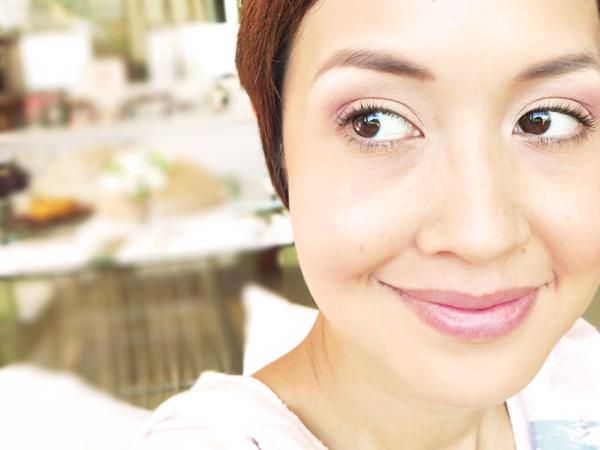 Worn with Maybelline Dream Liquid Mousse foundation in Sand Beige, Anastasia Brow duo compact, and Majolica Majorca Lash Expander mascara. I also took some of the vanilla shade from the Eyecolor Trio down the bridge of my nose with a MAC 217 brush.