So there is another beauty box this one is monthly and costs £9+£2.95p+p there is options to pay a lump sum and get a percentage off so here is the box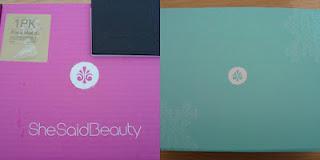 The outside packaging is bright pink and the box itself is a mint green it has a magnetic flap to open.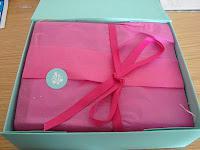 Inside it has a pink ribbon and tissue paper with a sticker in the mint green with their logo on.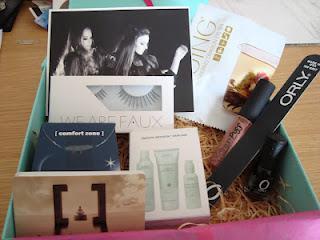 Then here is the actual box you get 


Aveda mini hair set shampoo, conditioner and style prep smoother




Renight recover cream




ORLY nail polish mine is black with nail file




We are faux eyelashes mine were zoe




collection 2000 cream puff mine is angel delight which i love as i already have it.




Flowering dragon eye tea




Check their website shesaidbeauty for more details

Have you had this box?