This little eye cream is great I got it as a sample in glamour a while ago. I've been using it everyday since.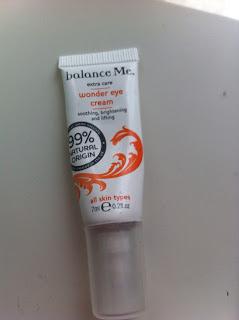 It's the only eye cream I found that don't irritate my eyes, they are really sensitive and get really dry. It keeps my eye area moisturised all day. 
This is the first balance me product I've tried defiantly we repurchase and try some other products too.
Here is their website www.balanceme.co.uk where you can find a list of stockist.
Do you recommend any balance me products?