Hi lovelies!
I'm super excited about today's nails because they mean I'm off to have a great time! ;) I'm a country girl at heart and once a year some amazing country singers come to Massachusetts for the Country Music Festival and this year I actually get to go! My first concert ever... I mean I'm 22 and never been to a concert before no big deal right? ;) lol! For those of you who love country music like me this year we have Eli Young Band, Kasey Musgraves, Eric Church, and Kenny Chesney. I'M SO EXCITED! 
So you know what this calls for right? Country Fest nails duh! I wasn't sure what I wanted to do but then I figured what's more country then red, white, and blue? :)
To start these nails I painted a base of Azature White. When that was dry I used a ripped up sponge and randomly sponged Nina Ultra Pro Blue Blaze and Color Club Over the Moon. on my thumb and ring finger. I tried to give it a sort of distressed denim look. I used white acrylic paint to create the stars. On my index, middle, and pinky I used some striping tape and took Dior Marilyn and Julep Demi and sponged over the tape using the same method before. After I pulled off the tape I top coated with Poshe and I was almost done. When that was dry I decided to layer NYC Matte Me Crazy over the whole mani to finish the flat distressed look. The bottom two pictures are after the matte topcoat.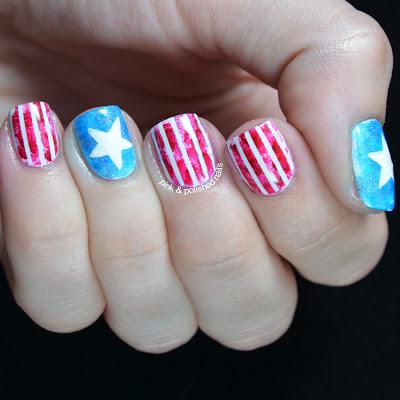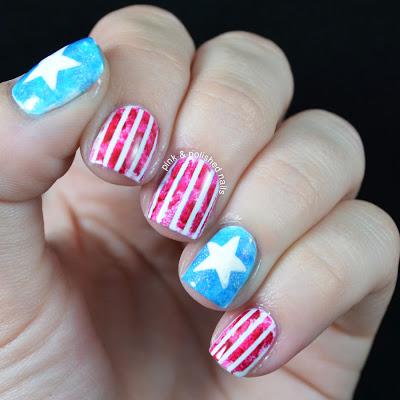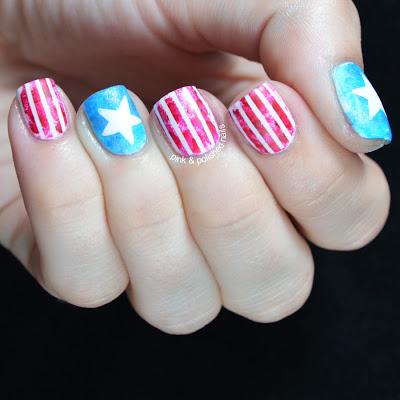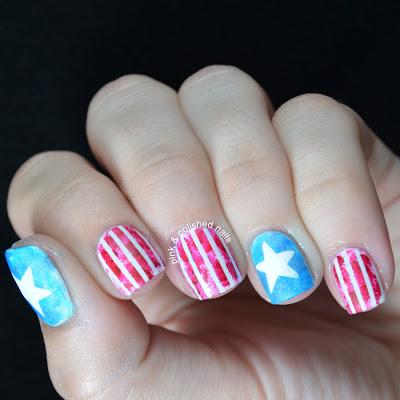 I just love when an idea in my head turns out the same on my nails! LOL! What do you think? Country enough? I'll be sure to keep you all updated on Instagram on the whole day so make sure you follow me! ;)
What's your favorite kind of music?
Thanks dolls! :)