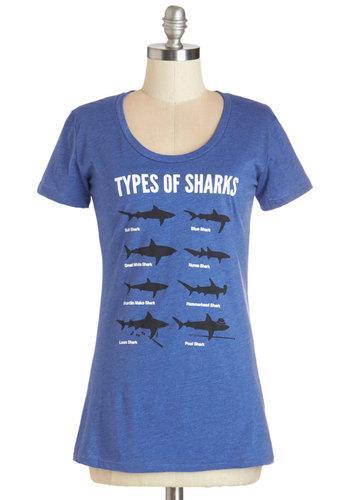 I know someone who would have a heart attack (shark attack?) if she saw me wearing this, but the last two sharks on the Fin It to Win It Tee are cute.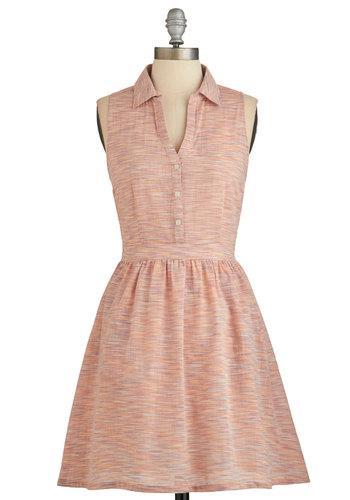 I LOVE the colours on the Abiding Artistry dress! Plus the collar, dainty buttons and pockets make it a perfect dress in my eyes. Love.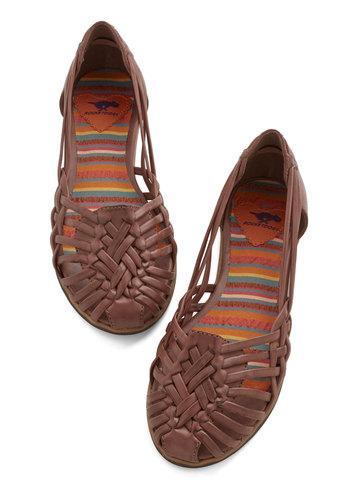 ModCloth has lots of crazy shoes (Barbie heads in my heels? No thanks.) I prefer the basics, like the Strappy and I Know It Flats in Mocha.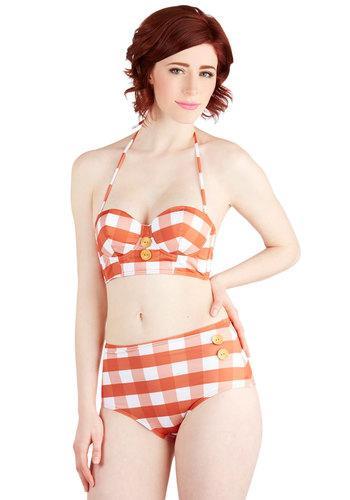 As long as there wasn't a shark around, I'd go for a dip in this adorable Pool Party Picnic Swimsuit in Orange Gingham. I'm a big bottom girl so I like the highwaisted bottoms which as sold separately.
~Laura