Marina K Couture is a fashion designer whose fashion line has greatly been recognized and appreciated over the years, virtually due to her uniqueness and creativity. Marina K Couture acquired her designing skills at a young age of twelve where she started fashioning her own styles. She has gained fabulous success both locally and internationally largely owing to her exquisite designs. The designer puts into consideration the traditional values of haute couture and particular European quality artistry, paying attention to details so as to come up with a really gorgeous wedding gown. Her fashion arts appeal to her great talent in making outstanding custom wedding gowns.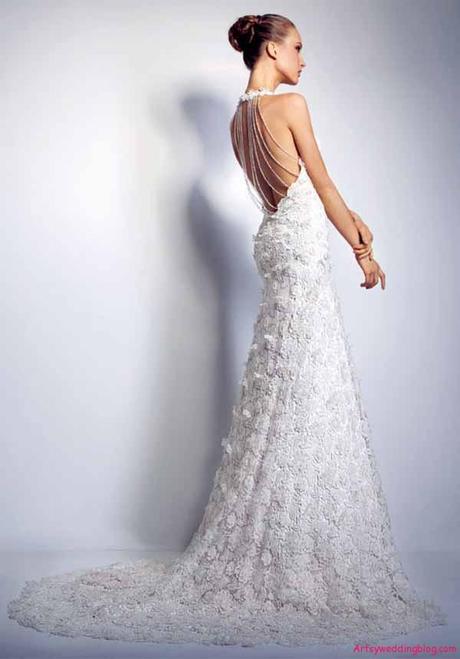 Marina K Couture makes dramatic wedding and evening dresses varying in design and style making most brides who are careful to walk down the aisle in style passionately go for her gowns. She has become a fashion expertise due to her experience thus she is able to master her way making excellent custom modern wedding gowns. Marina K Couture wedding gowns are handmade, revealing her great ability in the fashion house. We are talking of magnificent wedding dresses  that include full tulle skirts, fitted corsets under lacy bodice and lace up back wedding gowns all hitting the ultimate feminine curves.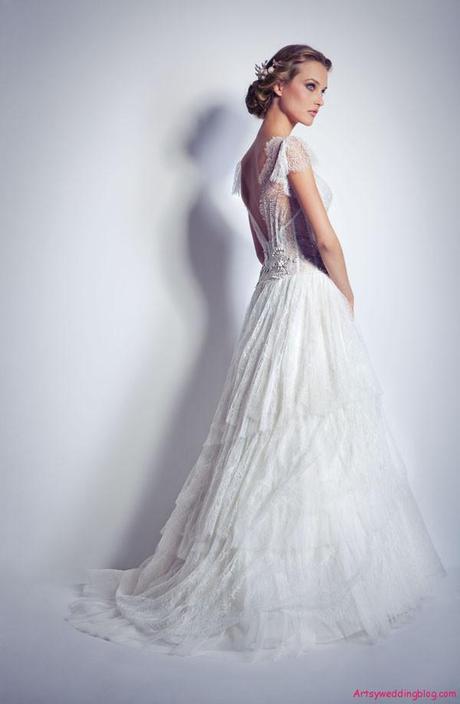 Marina K Couture also makes fashionable and impressive wedding gowns such as one shoulder straps, amazing floor lengths with noticeable boning in the bodice and over the top laces appliqués. The wedding dresses are incredibly designed in that they are finely draped with light and delicate lines that give the gown even a more refined look. The wedding gowns are given gorgeous finishing touches that turn the bride into a beauty goddess.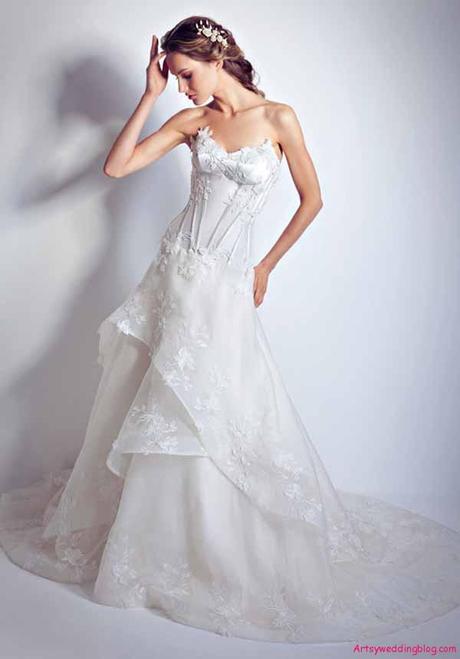 Marina's wedding gowns include some lovely light chiffon gowns to glamorous romantic ball gowns. These wedding gowns are made using high quality silk with lovely accented laces and hand embroidery detail. Marina makes remarkable efforts to improve the gowns outlook so that it appears more attractive by decorating them with Swarovski crystals and real pearls. With such details the gown is obviously picture perfect.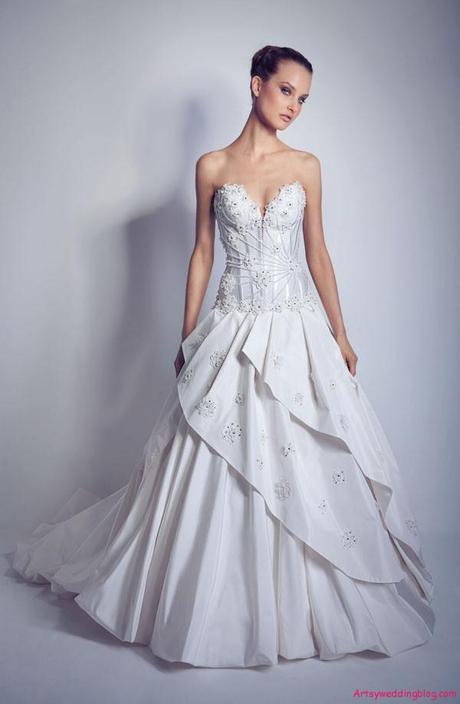 Some other gown designs of Marina K Couture are sculpts with complex drapery and origami details giving each gown an expression of beauty. Her styles are picturesque with no doubt that they heat up the bridal lines since they are figure hugging wedding dresses. There are also other wedding gowns that are hot and simply stunning such as the most desired one shoulder, strapless, sheath v-neck, fit and mermaid wedding gowns. Whatever tastes or inspirations you may have, you can be sure that Marina K Couture has put together the best of collections to suit all your bridal needs.