Opinions are divided when it comes to Sexercise, but I have found little similarities with opinions- for the men, it was to cliché and not their cup of tea but the women were all for this show and quite entertained.
I suppose it would almost be like taking a male to Legally Blonde, it just rarely happens! I loved this show and the cliché scenes made for many giggles on my behalf.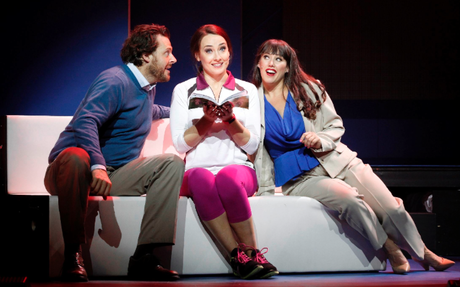 The other half however sat there throughout not very impressed at all… I did catch him laugh twice all the while I think I popped 4 abs just from laughing, maybe he was tired at least that is what he put it down to. 
I rarely heard a male laugh come from the audience and instead it was the women cracking up and giggling away cheekily.
Sexercise is about a couple who loose each other along the way and with all life's hurdles they just don't have the time for each other. Juggling between daily tasks like the gym, football, the kids, childcare runs and of course work they don't have the closeness they used to have and seek relationship counseling from a lady who also turns out to be a porn star!
You also get an insight into the lives of Joe (Lyall Brooks) and Sam (Nicole Melloy) friends who at times become the main characters and even bring some not so cliché laughs to the table.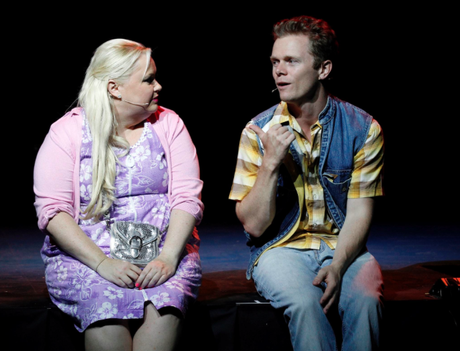 This is where the sex comes into play and they turn exercise into fun with adding sex in there with their Sexercise manual. Trying all positions from position one to seventy one.
Joe makes the huge mistake of accidently uploading a video on a porn site of Sam and himself perfoming some positions in the Sexercise manual… Things go up shit creek and Sam kicks him out.
Only to realize it was a big mistake and uploading this video could have been the best mistake of their lives, where they go on to create a website- sexercise.com
I would almost suggest leaving the other half at home for this show and making it a girls only date night, after all I know I wouldn't invite my other half to come and watch 50 Shades of Grey!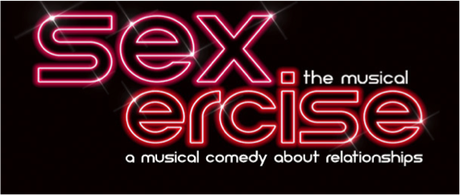 SEASON DETAILS

VENUE

  

Alex Theatre (former George Cinema) ADDRESS

  

135 Fitzroy St, St KildaDATE

  

From 24 February 2015

 

-

 

Previews 19, 20, 21 & 22 February 2015TICKETS

  

Ticketek 132 849 or www.ticketek.com.au WEBSITE

  

www.sexercisethemusical.com PRICES:

  

Tickets from $49.90

It was the opening night and the show was followed by an after party but we were much too tired and the other half had to work in the morning so we just decided to skip the party and head home, where we crashed out very quickly- all that laughing wore me out!