What about setting up and design your own dessert table and hold a mini afternoon tea party to host your guest and love ones? You can use your creativity, lovely crockery, favorite color theme, nice cake holder or even props to decorate your dessert table. The feeling is great to enjoy afternoon tea at home or at friends or family place at a cosy lazy afternoon. You can make cupcakes, scones, sandwiches and yes I have make some strawberry jams to go along with my home bake scones. It is definitely much cheaper to enjoy home bakes.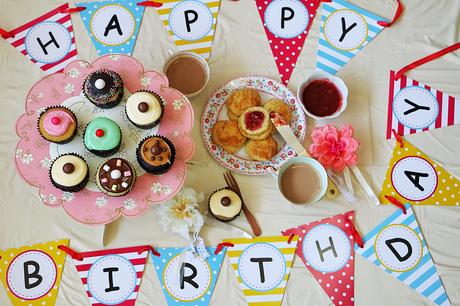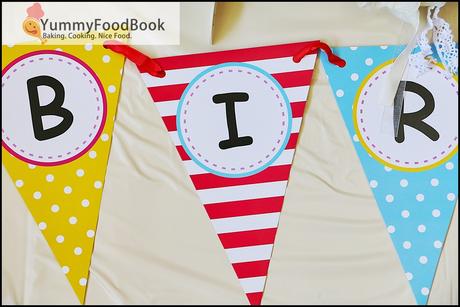 SCONES RECIPE
INGREDIENTS:
260 g Flour
1 tsp Baking Powder
 ½ tsp Baking Soda
 50 g Castor Sugar
 80 g Milk
 115 g Cold Butter
 ½ – 1 tsp Vanilla Extract
 ¼ tsp Salt [Optional – can opt out if use salted butter]
 METHOD:
1. Mix flour, baking powder, baking soda, sugar and salt
2. Cream cold butter and flour mixture to rough sandy texture.
3. Mix milk and vanilla extract and pour into the sandy flour mixture.
4. Quickly work it into a rough dough inside the mixer [mixture should contain some small pieces butter not fully mix which is normal in a rough dough.
5. Put the dough onto the table and roll out to desire size and height.
6. Egg brush over the scone pieces.
7. Bake at 180°C on convection mode for approx 18 to 20 minutes.
With such lovely dessert table set up, I am sure it will attract your guest and leave a memorable afternoon tea party for them.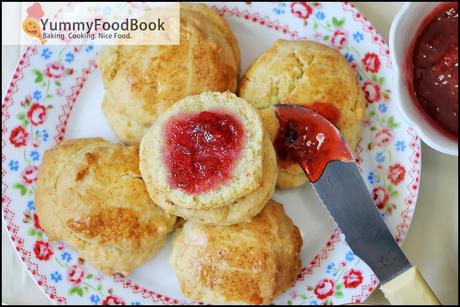 Happy baking everyone!