The classic French Manicure has been out of favour in the beauty world for quite some time. It conjures up images of the 90's - the music (Spice Girls and S Club 7 for me!), the clothes (see the film Clueless for some prime examples) etc. None of it was very classy or tasteful and the French Manicure was tarred with the same brush for a very long time.
However, it has come back into fashion recently and Sephora have jumped on the bandwagon and created some French Manicure nail stickers/wraps thus nailing two current nail trends in one.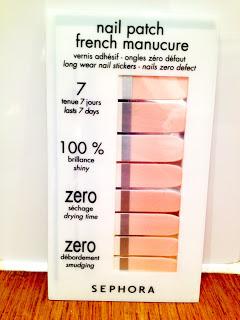 They are very easy to apply and there are detailed instructions on the back. They also claim to last for 7 days which is a major bonus!
This is what they look like once applied (in 2 stages - white first and then the pink) by my extremely clumsy hands!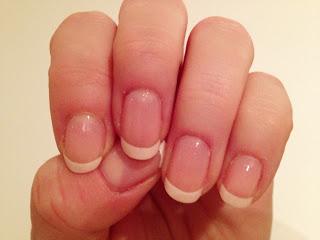 Not bad for a DIY job eh?
Sephora also do a cream version of this, which I'll be trying out soon!