Hello hello! Long time no haul! It has really been a long time since I've splurged on makeup. I have been holding off buying makeup for almost half a year since I just have a lot of makeup that I want to go through. Except for an occasional palette or repurchase of foundation, concealers and lippies, I pretty much have been good with my "no makeup buys." 
Back when I first started blogging in 2011, I was an impulse makeup buyer and hoarder. I used to buy makeup every single week at the drugstore and at least twice a month at Sephora, Ulta and other stores. That phase of splurging on makeup whenever I have money dwindled when I began to see how excessive my makeup collection is. As a child, I was brought up to be frugal and not be wasteful of every single thing that I own, and upon seeing the endless amount of makeup piling, it made me feel really guilty. I sorted out my makeup drawers and gave away a good portion of it to friends and family. To be honest, the drawers are still full to the brim but there are just some things that I couldn't give away. And because I didn't want anything to go to waste, I've been really trying hard to go through them. 
I hit pan on one or two shadows in all my palettes, hit pan on half of my blushes too and gone through a lot of foundations. I only have 4 bottles left of foundation and all of them, I'm proud to say are nearing the empty mark. Twice during the past year I have ran out of bronzers and contour powders. Probably the only thing that I really couldn't go through are lip products because I constantly switch them up. I have yet to finish one tube of lipstick, lippie stick or liquid lipstick. EVER. 
I haven't bought any skin care products too for the past two years, thanks to BNTNews. They have been awesome at sending skin care and beauty products that are all full sized and it takes awhile to actually go through them.
Today's haul isn't a huge haul but it is a big purchase for me because I don't think I have ever purchased more than $120 in one go at Sephora. All the items I've purchased are products that have been in the market for quite awhile except one. These are the things I've been meaning to get for a long time now but just held back on getting. There's a couple of things on my list too that I want to get and try out but I stopped myself because I couldn't justify the price of buying all of them at once.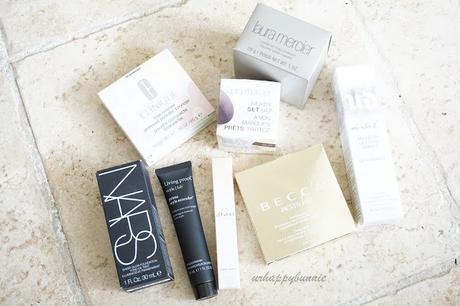 The first item that I grabbed was this BECCA  x Jaclyn Hill Champagne Splits Shimmering Skin Perfector Mineral Blush Duo in Champagne Pop & Flowerchild. I really have been lusting over the BECCA x Jaclyn Hill Collaboration since it came out and I actually wanted to get the cheek palette. It has sold out in my local Sephora but I saw it two weeks ago at Sephora Times Square but I held off thinking I could still get it at my local Sephora store but boy was I wrong. When I played with that cheek palette I was so in love with it that though I was sad I couldn't get my hands on the actual palette, the Champagne Splits would do for me.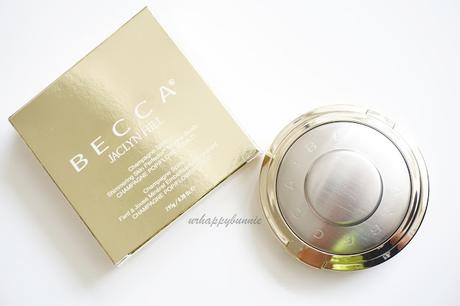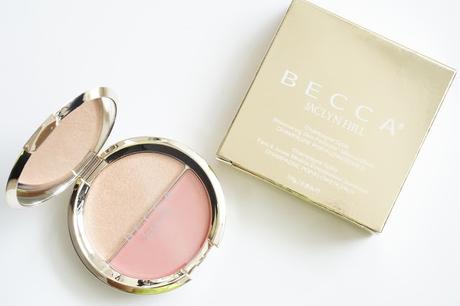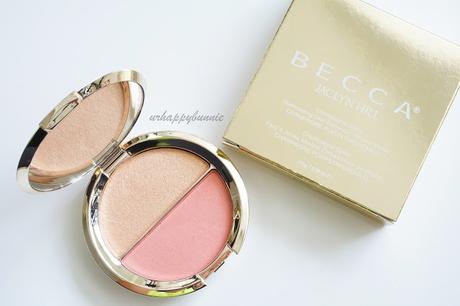 The packaging is phenomenal. I love how glam it looks and the product is amazing. Just swatching these powders I can tell they are exceptional - very smooth and blendable.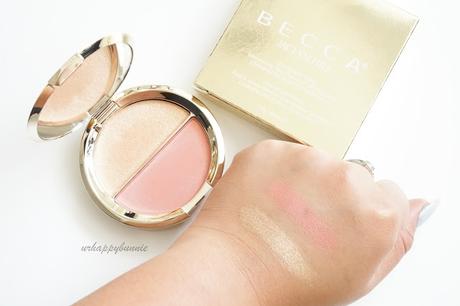 I purchased the NARS Sheer Glow Foundation because I needed a lightweight foundation for the summer. As much as I love the MAC Pro Longwear Foundation, it was to heavy for the hot and humid summer days. The Tarte Rainforest of the Sea Water Foundation is light but after a going through a whole bottle I encountered some issues with it that it didn't make me want to repurchase it. I've had a sample of the both the NARS Velvet Matte and Sheer Glow and I believe that the Sheer Glow's coverage would be the best for what I need during the summer. 
I have the shade Medium/Dark 1 in Syracuse. I have previously been wearing MAC Pro Longwear Foundation in NC 30 but it's a bit light on me now, I might be an NC 35 or 40 now.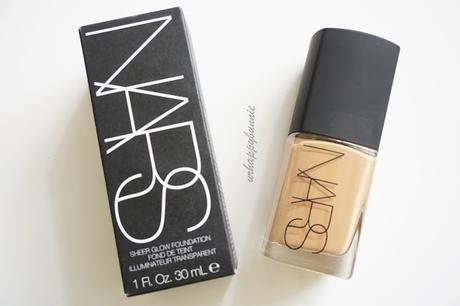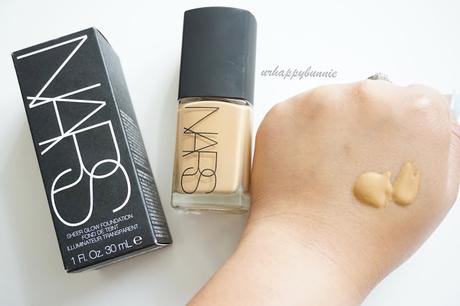 The next product is the Clinique True Bronze Pressed Powder Bronzer in 02 Sunkissed. This is a repurchase! The Clinique bronzer is one of my favorite bronzers along with the NARS Bronzing Powder in Laguna I have long ago went through a pan but haven't repurchased it because I had the Laguna to go through as well and when I finished that, I couldn't find the Clinique bronzer and instead repurchased Laguna again and I also finished some other bronzers. Lately I have been using the Kat Von D Shade & Light Contour Palette and I have been loving that but since it's summer, I want to get away from my extreme contours and go with a bronzy contoured face with the Clinique bronzer.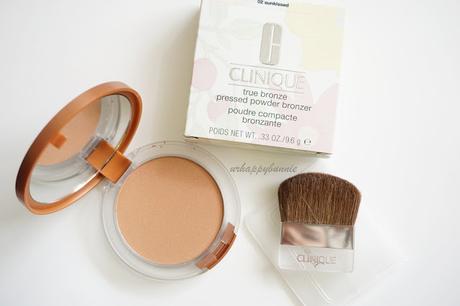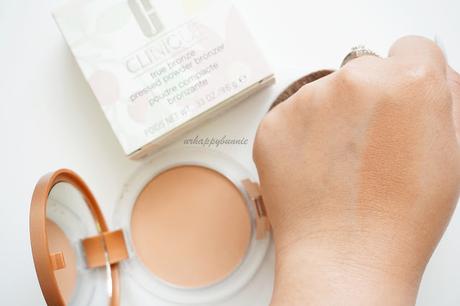 I bought the Giorgio Armani Sun di Gioia Rollerball since I'm going to be traveling next week and I don't have any travel sized perfume. Also, though I have an atomizer, I really don't have any summer scents to put in it so I decided to pick up a rollerball perfume for convenience's sake. I was torn between the Acqua di Gioia and Sun di Gioia and eventually chose this one.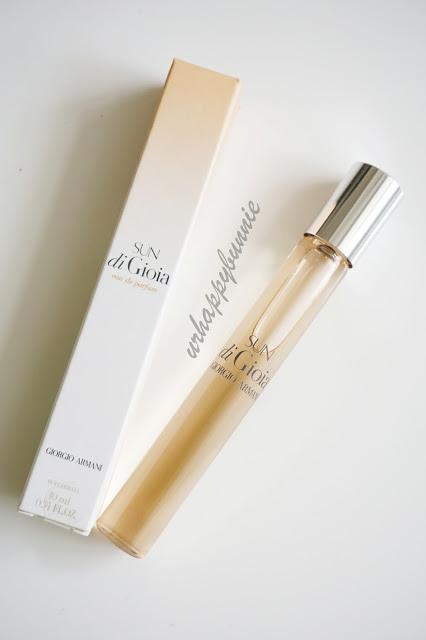 I'm so late on the Laura Mercier Transluscent Loose Setting Powder bandwagon. I've been wanting to get this for a long time too but since I have a lot of setting powders I couldn't justify buying it without finishing the rest of my other powders. I purchased the full size as well as a travel size  since I didn't want to bring the full size with me when I travel in the coming week.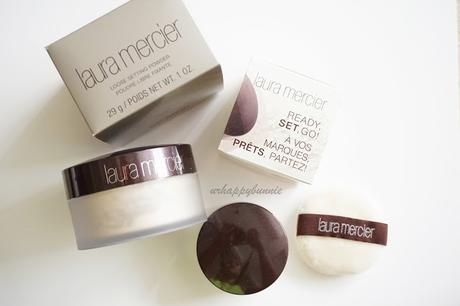 Last thing I purchased was the travel size Urban Decay De-slick Makeup Setting Spray. I have recently ran out of the travel size All Nighter Setting Spray and when I saw this at the check out counter at Sephora I thought it would be perfect to combat the oiliness that I tend to get during the summer season and would be a great traveling companion too.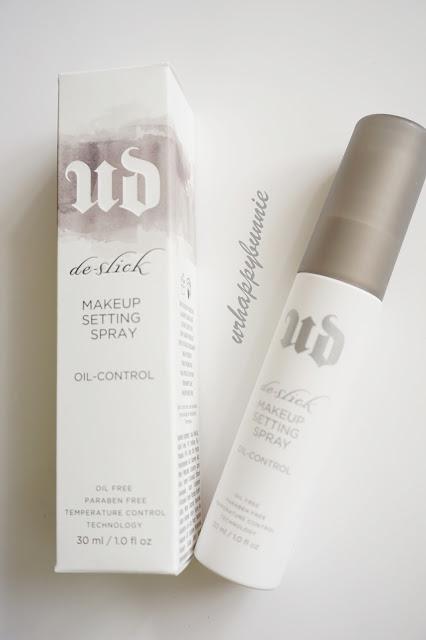 I have about 900+ points at Sephora and nothing really caught my eye except this Living Proof Prime Style Extender for a hundred points so I just decided to redeem 100 points and save the rest of my points until something good comes out.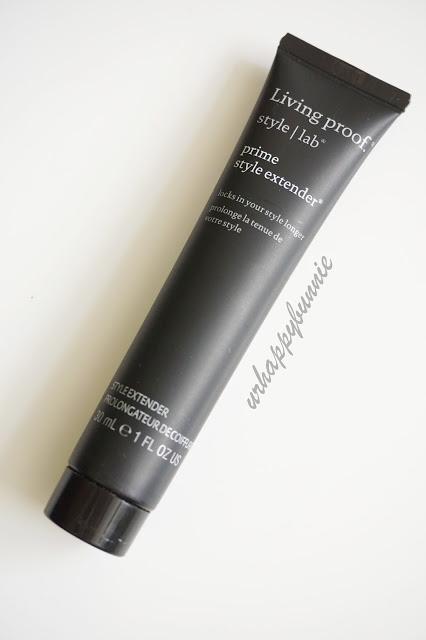 That's it for my small Sephora haul. I've placed the links to all the items I purchased if you also want to try them out. Also, I want to know what your top makeup and beauty items for summer and travel. Leave some love on the comment box and let's chat about makeup!