The Senna Cosmetics Spring 2013 collection is called "A Touch Of Pretty" but there is more than just a "touch" of pretty going on here! The palettes are so fresh and feminine. They are perfectly matched to the lipsticks & glosses. They are excellent choices for the transition from pale Winter shades to warmer Spring tones. Yet they're not too bright where as you could easily confuse them with a deeper, more vivid Summer collection.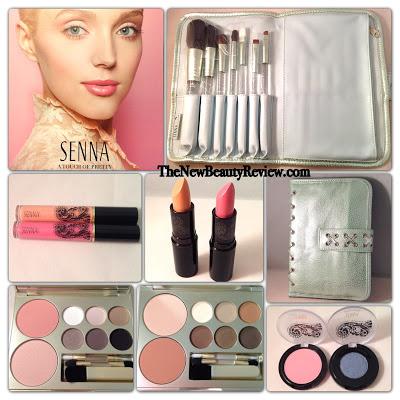 The palettes consist of a beautiful warm (Sultry-described as "Sunkissed & Steamy") & cool (Mystic-described as "Dreamy & Temptress") mix of 6 velvet matte & shimmery shadows.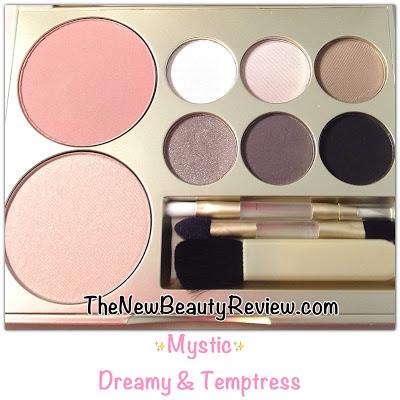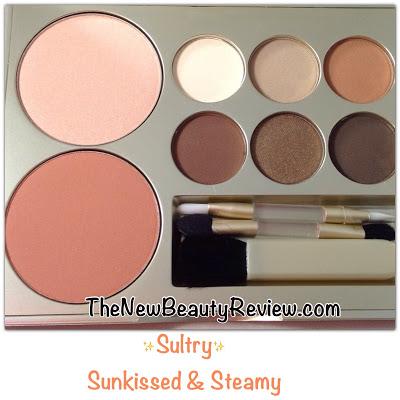 Included is a huge matte blush and complimentary highlighter. I appreciate how the shades were composited, being very user friendly, but you can create even more looks by mixing the palettes to customize even more desired looks. The pressed powders (for eyes & face) are all finely milled so they're no chunks of shadow coming off during application. They are also really build-able so you can transition your look from day to night with ease. Each palette comes with a
"Get the look"
booklet which shows you, step by step, how to create 2 looks from each palette. I
LOVE
that they do this! I imagine this is very helpful for people who need ideas. Pretty genius if you ask me!
http://www.sennacosmetics.com/product_info.php?products_id=1404
I did a review on the Lip Lacquers which you can read here---> *Click Here* 
because they're the same delicious formula as the new shades. These are perfect for Spring!!

The Creme Lipsticks have the same sweet taste as the lipgloss and are equally as pigmented. They are sheer at first but you can build up depth with 2-3 coats. They have to be the creamiest lipsticks I've used in a long time. They leave my lips smooth and soft, almost as if they've been exfoliated. They have the texture of a silky gloss but the staying power of a lipstick. 
You can use them alone or add a top coat of gloss for extra shine.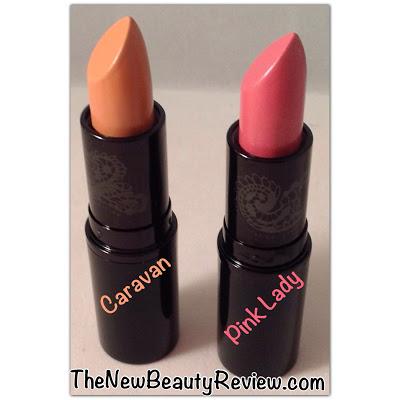 The Capri eye shadow seen here is a deep periwinkle, similar to a denim blue. It's very versatile! You can line your waterlines with something dark like black or violet and smoke out the lids with just this shadow. This is great to use along with the Mystic palette & play off the cool shades. It's so pretty!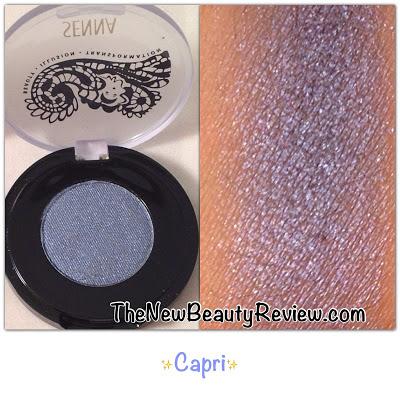 The
Pink Diva
 blush is a nice addition to any makeup collection. I immediately thought of weddings when I saw it because it's the exact color of flushed cheeks. After giving it a once over I also thought it would light up any runway because it's so pigmented you can build it up to be seen from a distance.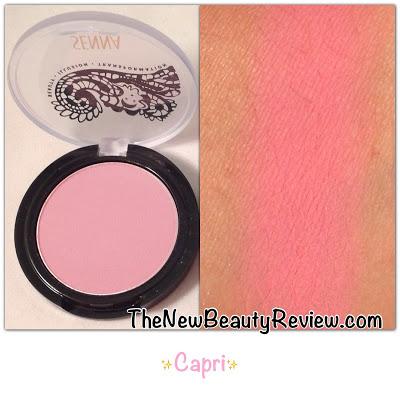 Speaking of weddings, the entire collection is
very wedding friendly
. I'd feel very comfortable bringing everything here to a wedding party as everyone would walk away looking fresh faced and sophisticated. 
The brushes were a huge treat because aside from being the perfect brush set to do an entire face, the case is so trendy and sexy! It's a beautiful metallic mint green with laces on the binding & on the closing flap. I say "sexy" because it reminds me of a corset. This small detail kicks it up a notch from a plain brush case to a fashionable clutch.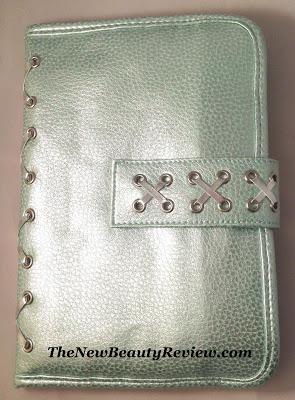 There is a section inside that has a zipper so you can pack essential makeup items for your look. Perfect for travel or to take on set. The flap is adjustable, making it easier to close if you do end up using that compartment. The brushes themselves are gorgeous as they have clear handles. They look like magic wands!! If you think about it, they kind of are :-)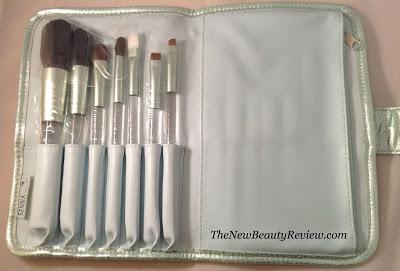 Huge THANK YOU to my friends at Senna Cosmetics for sending me these gorgeous goodies, they are getting plenty of use!!
For pricing & to shop Senna Cosmetics, go to: www.sennacosmetics.com 
Keep it Prettie!
✨Stephanie✨