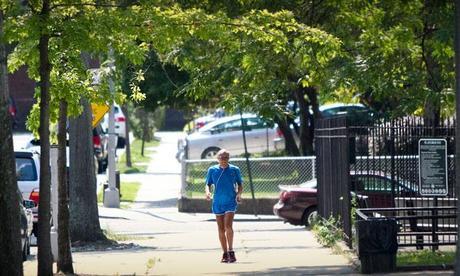 The Self-Transcendence 3100 Mile Race drew to a close at the end of August 5th after 52 days of running with Sarvagata Ukrainskyi winning in just under 44 days and 7 hours making him the fourth fastest finisher of all-time.
Australian Sarah Barnett won the womens race at her second attempt in just over 50 days averaging 61.802 miles per day(99.46 km). She is now second-ranked woman in the history of the race.
Scotland's 60 year old William Sichel is the first British runner to finish the race in the time limit setting numerous records along the way.
Pos Name Nat. Miles Time
Men 3100 Mile Race
1 Sarvagata Ukrainskyi UKR 3100 44 days+06:58:10
2 Yuri Trostenyuk UKR 3100 46 days+14:16:05
3 Vasu Duzhiy RUS 3100 47 days+04:24:27
4 Pranjal Milovnik SVK 3100 47 days+13:44:06
5 Stutisheel Lebedyev UKR 3100 48 days+03:57:19
6 William Sichel SCO 3100 50 days+15:06:04
7 Baladev Saraz SVK 2973.95
8 Teekshanam Dodonu MDA 2727.54
9 Ananda-Lahari Zuscin SVK 2412.52
10 Sopan Tsekov BUL 2268.19
11 Ray Krolewicz USA 2014.1
Women 3100 Mile Race
1 Sarah Barnett AUS 3100 50 days+03:55:08
2 Jayasalini Olga Abramovskikh RUS 3100 51 days+12:30:32
3 Nidhruvi Zimmerman AUT 3054.07
Blogs and Photos
 Race website:
Photo galleries:
Results and graphs
Previous Weekly Results
The interactive graphs were partially inspired by graphs that Matthias Van Baaren from Austria had been sending, for example these day 42 graphs and this fun 'Chicken Run' graphic
Blogs by current participants
Pranjal Milovnik
Sopan Tsekov
Daily Race updates:
Perfection-Journey  (Utpal Marshall)
Newspaper Articles:
Adelaide ultrarunner Sarah Barnett conquers 50-day race in New York
From Multidays.com, post Self-Transcendence 3100 Mile Race 2014 Results