Thank God that stressful 8 hour shift is over! Those boys in the office certainly know how to make your life a misery! Now all you want to do is kick off your shoes, get in your comfy PJ's and stretch yourself out on the sofa. But are you really ever that satisfied with your knobbly sofa? And your armchair has got the dog on it. He's not moving anywhere! Where else is there to go?
You'd go to bed and put the TV on but your other half is recovering from her night shifts and is snoring the house down. Plus a nice relaxing bath is out the question as the hot water is playing up again. You've run out of options sonny Jim and you can feel the stress starting to slowly build up inside you. This happens to you everyday and finally you've had enough. Firstly don't worry. Here's what you can do. How about going down to your shed at the bottom of the garden, clearing all that clutter out that you said you always would and making it your personal haven. Not anyone else's. Just yours. Keep it a secret though. It's not as if anyone else in the family goes down there anyway. You can take down your favorite beers, that book that you never have time to read or take the tablet for that new TV series everyone's talking about. Just be wary of your wifi connection. Fingers crossed it stretches that far. You can look look into purchasing one of those Shiatsu chairs too. Oh and how about those old LPs stored in your top cabinet? Take them down too. Along with the old record player. Your wife said you'd never find a use for them again. Well you showed her! Just don't put the music on too loud otherwise you'll see those curtains starting to flutter. My, how this plan is coming together. You're a genius.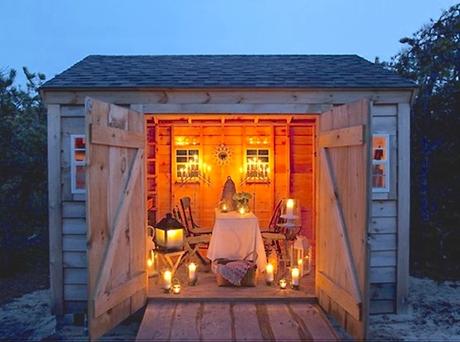 Image from source
Feeling a bit too alone? Why not invite the lads round and play a game of poker? You can play them in your shed. Too small perhaps? Or maybe on the patio. The garden is your oyster. And don't forget you need valuable family time too. Everyone needs some. What better way to relax than a board game or a weekly takeaway night? You've worked hard during the week. You need your chilltime. Just don't let that game of Monopoly get out of control! Alternatively, why not take them for a spot of camping? There's nothing so illuminating like a night under the stars in your cosy four man tent, a lovely peaceful walk in the mountains or how about a family picnic with scrumptious sandwiches on the beach?
Yes, you need your alone time sometimes. Your family will certainly appreciate that. Treat yourself. Your family never want to see you that stressed again. So start a new project and  be relaxed and happy. Just remember to make time for your loved ones too.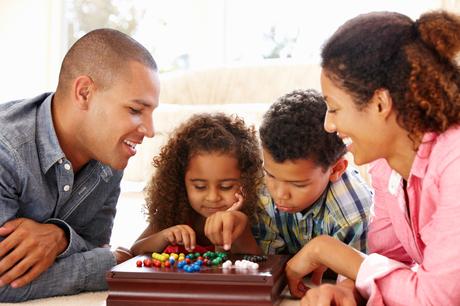 Image from source