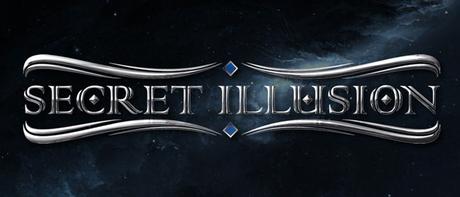 Hello Metalheads! Today, I'm going to introduce a fantastic Greek Power Metal band called Secret Illusion, which has released a great album entitled "Change Of Time" in 2014 and is now working on the next full-lenght to release in 2016.
Secret Illusion was formed in 2007 in Athens, when Filippos (guitars) and Chris (drums) decided to create a new musical project based in Power Metal, influenced by the melodic metal scene.
The band recorded the first demo in 2008 which was entitled "Silent Voices". I think this demo was a very good first promo recording from these Greek Metallers, with three track, this demo not disappoints to all Power Metal bands, specially Stratovarius fans. Inmediately, they started to prepare their first full-length album called "Illusion" which also includes the three previous songs.
"Illusion" album was recorded between 2008 and 2009, and it was finally released by Rising Records in 2011, achieving a very good feedback around the world. Really, this was a great begining for Secret Illusion band, the album contains nine songs and we can find fantastic Power Metal tunes like "Silent Voices", "The Light On Your Way" or "Endless Flight", and the beautiful song "Beauty of a Lie". I think they offer us a great material with this first album and I invite you to listen to it, if you have not done so yet.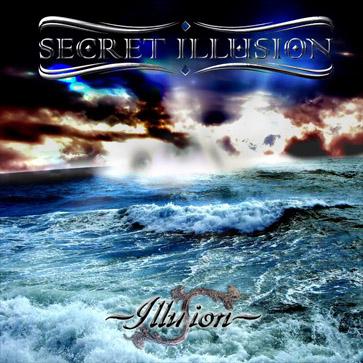 After "Illusion" album, the band suffered some line-up changes and these guys offer us soon a new promo material with the new singer Dimitris Giannakopoulos. This new recording was an EP entitled "Turn Back Time" (2012), which contains two tracks, the song that gives its name to the EP and the amazing special pianno/orchestral version of their previous song "Silent Voices", with the collaboration of the great Iliana Tsakiraki from Enemy Of Reality band.
Secret Illusion released one more EP within 2012, entitled "Point Of No Return" and after that, they entered the studio to record their second full-length album called "Change Of Time" (2014).
This new album contains nine tracks and there is included "Point Of No Return" song, from the previous EP. I have to say that "Point Of No Return" is one of my favorites tracks from this amazing album and I have created a lyric video which you can enjoy by clicking the following link.
SECRET ILLUSION – Point Of No Return (VIDEO)
by MetalWind
Opening "Changes Of Time" album, there is an instrumental track called "Northen Lights" with amazing keyboards and a surrounding sound very cool, that gives way to the amazing next song entitled "Born Once Again" that show us a good melodic Power Metal tune with Dimitris fantastic on vocals flying over nice keyboads and good guitar riffs.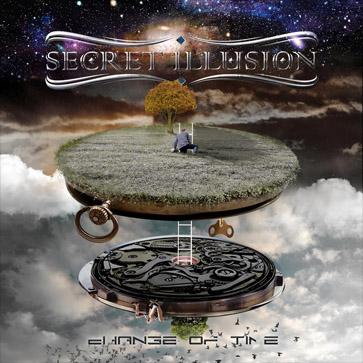 "Perfect Fantasy" has a great development in which we can hear a suggestive background sound, great keyboards and a fantastic guitar solo making this track a good song in the album.
"Beauty Queen" starts with promising guitars and it not disappoints, offering us a cool Power Metal sound with powerful keyboars and amazing guitar solo. We can hear in the next song, called "Winter Poem", the special collaboration of the Spyros Lambrou's Children's Choir, giving a magical background to this fantastic track in the album which I recommend you.
The song that gives the album its title is an awesome track with a vertiginous flight of keyboards and frantic guitars giving as a result an excellent instrumental piece that show us the great skill from these guys as musicians.
"Love Lies" is a beautiful song which displays a very nice melody and feelings on the great Dimitri's voice, as well as very good guitars. And closing the album there is "Words Of Left Forgotten", which I think is really an amazing track from "Change Of Time". It sounds excellent, with slow parts in which keyboards and vocals are perfectly combinated, great guitar riffs, the fantastic collaboration of the children's choir one more time, and the awesome keyboards solo. Great job, no doubt!
Ok, Metalheads, if you are a Power Metal lover, you should not miss this fantastic album from Greek Metallers Secret Illusion. Recently, the band has announced that Dimitris Giannakopoulos left Secret Illusion and now the official new vocalist is Vasilis Axiotis.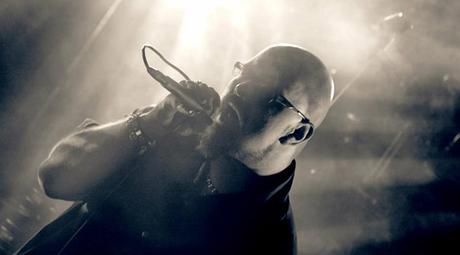 These guys are now preparing new material and I hope we can enjoy it soon. Stay tuned! Mainwhile, you can enjoy a small taste of what you will find in the forthcoming new album by clicking the following image. I have to say it sounds very gooood… yeah! Ok, enjoy and leave your comments!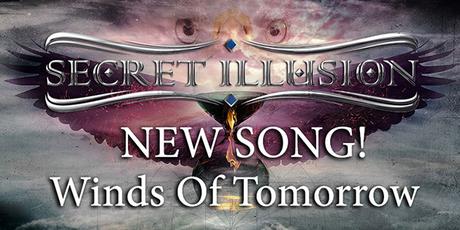 I send greetings to Filippos Papakyriakou and Secret Illusion band. Great job, guys! I also send greetings to my friend Nikos Siglidis from The Silent Rage band and thank you for sending me the fantastic Secret Illusion band!
Follow Secret Illusion:
http://www.secret-illusion.com
https://www.facebook.com/secretillusionofficial
https://twitter.com/SecretIllusion
https://www.youtube.com/user/SecretillusioNband
Promote your mixtape at ReverbNation.com